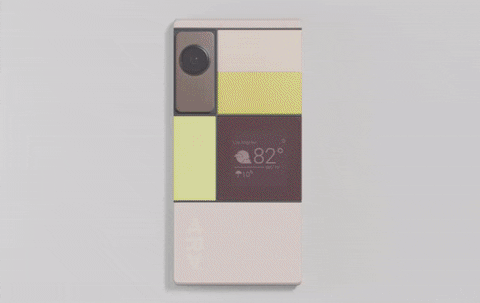 Short Bytes: Google has finally decided to put an end to its snail-paced modular smartphone project started three years ago. A developer edition of the Project Ara is on the lines to be launched in the fall of 2016. Also, Google would engage in a license agreement with partners to create devices based on the Project Ara.
I
t seems as if the Alphabet-owned Google is getting rid of the 
modular smartphone project
created by its former self. At that time, Google's then subsidiary Motorola Mobility's Advanced Technology and Projects (ATAP) team was behind the fruition of the lego-like smartphone building project. ATAP later became a part of Android. The development process for Project Ara has been on a slow track since then. Companies like Toshiba and Nintendo stepped in with their Ara-based
camera modules
and
Smart Boy
.
The project has been put to temporary halts in the past. But according to a Reuters report, Google has finally prepared to put a stop signal in the development road of Project Ara. The major move reflects Google's intention of making its hardware development process smooth-running.
Google may not kick out Project Ara altogether. In May, Google announced that a Developer Edition would be released later this year. Google also had plans to release a consumer version in 2017 but that seems to be foggy now. The company, won't be working on the product itself, may license the modular smartphone development to other companies which would eventually lead to Project Ara smartphones hitting the market in the future.
If you have something to add, tell us in the comments below.
Also Read: Acer Predator 21 X – World's First "Curved Screen Laptop" With Two Graphics Cards