A recent APK teardown by 9to5Google shows a new peer-to-peer app sharing feature in the Google Play Store. It also shows the 'My apps & games' replaced with a cleaner and less cluttered 'Manage apps & device' tab.
In the teardown, a new design has been applied to the Play Store. It is to be noted that the final release may be different from the one being tested. The new peer-to-peer sharing feature is a part of the revamped 'My apps' tab.
To start with, the new 'Manage apps & device' option looks cleaner compared to its current version. The current 'Updates,' 'Installed,' and 'Library' tabs are replaced with 'Overview' and 'Manage' tabs. Under the 'Overview' tab, you'll find the updates section, storage, and 'Your ratings & reviews.'
Coming to the 'Manage' tab, this is where the new features are hiding. You'll see alphabetically arranged apps with checkboxes in front of every app. Above the apps, you'll see three filters, 'Installed', 'Updates Available', and 'Games.' The 'Installed' filter can be switched to 'Not installed,' to see the apps that you've used but currently don't have on the device.
Further, the checkboxes adjacent to apps are a novel addition. Upon ticking a checkbox, you'll see the top bar updating with the number of apps selected with their size. The checkboxes can be reportedly used for updating, uninstalling, and reviewing individual apps.
Peer-To-Peer App Sharing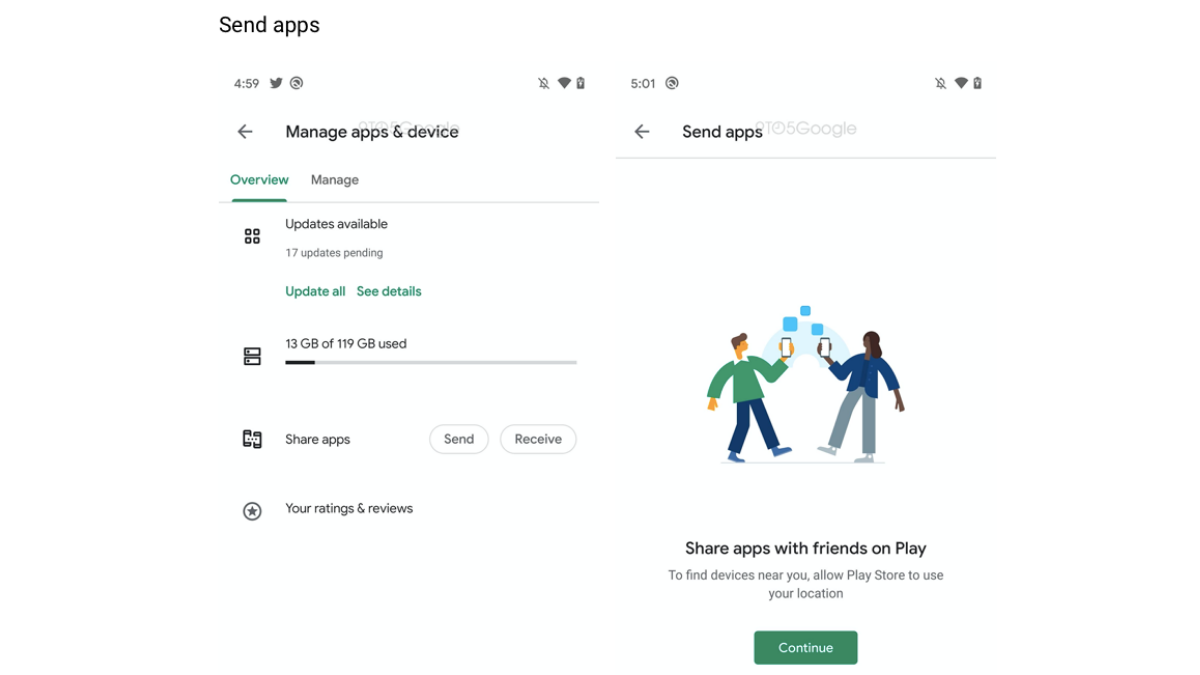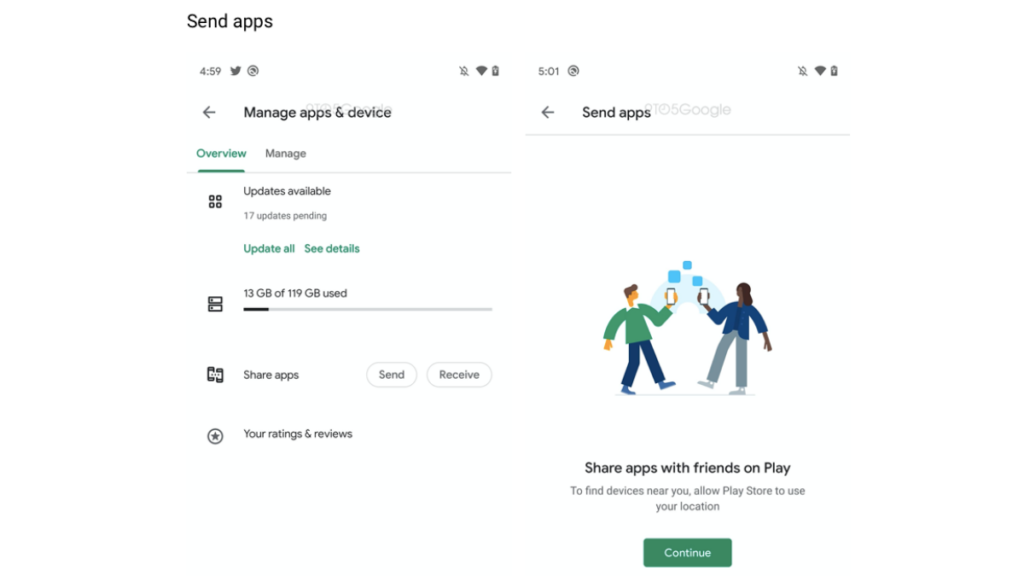 This is one of the major new features that may be available on the Google Play Store soon. Upon ticking the checkbox adjacent to an app (or multiple apps), you'll get an overflow menu under which you'll find the 'Share' button to share apps with nearby devices. A continuation of Google's 2018 initiative from Files Go, this button lets you send and receive apps to and from nearby devices in offline mode.