Google bans hundreds of Android apps on the Play Store every week, owing to their malicious behavior and for breaking its recently introduced "no-disruptive" ad policies.
Given the huge number of Android apps and the community of developers, it's no surprise that Google Play Store is one of the biggest app stores that hosted malicious apps in 2019.
However, according to the RiskIQ's latest mobile threat report, Google Play Store comes second on the list. The report identifies 9Game.com that offers free Android games as the biggest app store that hosted the most malicious apps in 2019.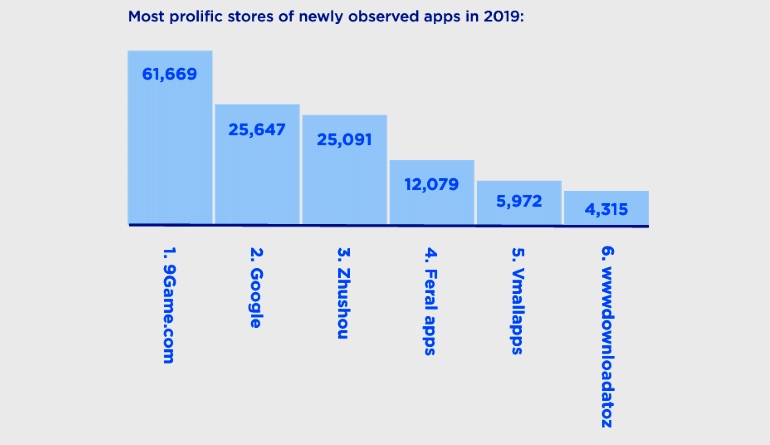 Last year, over 61,669 malware apps were uploaded to the 9Game portal, which is 1.4 times more malicious apps than the Google Play Store.
Google's security controls are improving despite allowing troublesome apps to enter the Play Store…the number of blacklisted apps in the Play store dropped an impressive 76.4% in 2019
On top of that, the 9Game is also the app store with the highest number of malicious apps, and interestingly, the Google Play Store didn't even land in the top five.
Surprisingly, the Xiaomi app store was listed in the third position. Others in the top five stores with most malicious apps were Feral, Vmall, and Qihoo 360's Zhushou.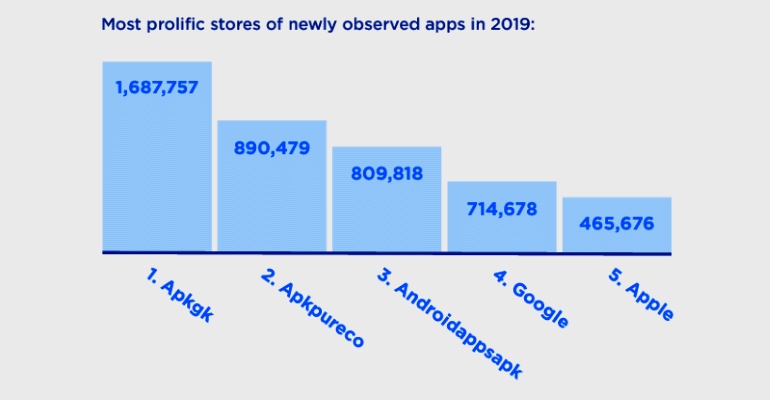 The report also notes that most of the new apps on app markets are coming from Chinese developers. The top three app stores saw app uploads in 2019, mostly from China. Google and Apple ranked fourth and fifth in the same stats.