I
t was a sad day when Google axed the Nexus line, despite their announcement of the Pixel branding moving into phones. The Pixel is an expensive beast of a phone, and we no longer have the affordable Nexus sporting all of the
latest Android features
, but is it such a loss.
I remember when the Nexus 4 launched. I was on the Google website refreshing the page repeatedly for a whole hour before the scheduled release time. I finished ordering mine within the first couple of minutes of the launch. The Nexus 4 was so popular that I had to wait an extra two weeks to receive mine (for which Google waived the shipping fees) despite having ordered it only minutes after the launch. The Nexus 4 started what could only be described as a dynasty. Soon after, I bought the Nexus 7 (2012). I was, and still am, a Nexus fanboy.
After owning the Nexus 4, 5, and 7 (2012), I'm very fond of the Nexus line. After growing impatient for a new phone (and the Nexus 5X still not due for some time), I mistakenly bought the LG G4, I figured the LG G4 should be awesome seeing as how LG made both the Nexus 4 and 5. I was wrong. I loathed it. It only further strengthened my longing for Nexus bliss. Then Google sacked the whole line in favor of the Pixel. I was curious, tempted even, but unimpressed with the seemingly lighthearted trashing of the brand I had grown to trust without comparison.
Google Pixel In-depth Review
The Pixel and Pixel XL have been out for some time now, so why review now? Well, my LG G4 up and died on me after only a little over a year and I needed to replace it. With the currently available options (and my general dislike of all things Samsung that run Android), the Pixel was the obvious choice, but I still wasn't sure if I would like it.
Why would Google kill off an extremely successful brand only to replace it with a brand that obviously doesn't represent the same values (affordable and feature rich)? Well, the Nexus phones were almost nonprofit. The entire purpose was to jump-start the Android ecosystem and provide affordable phones that boasted the latest features so developers could produce apps that would flaunt them, and it worked. The Android community is very active. Now, after Google made sure that everyone got a piece of the cake, it's now their turn, but at 650USD (the same price as an iPhone 7, and similarly for the Pixel XL and the iPhone 7 Plus), that's clearly a big piece of cake.
Google Pixel Phone Specifications
The Pixel is a heavy hitting device with specs that are beyond competitive.
Display

5.0 inches (12.7cm)

FHD AMOLED at 441 ppi (1080p)

2.5D Corning® Gorilla® Glass 4

Compute

Qualcomm® Snapdragon™ 821

2.15Ghz + 1.6Ghz, 64Bit Quad-Core

4 GB LPDDR4 RAM

Storage
32GB or 128GB
Camera
12.3MP Rear and 8MP Front
Wireless
Connectivity

CAT 12 600Mbps Down / 75Mbps Up (Where Carrier Supported)
Wi-Fi 802.11 a/b/g/n/ac 2×2 MIMO

Bluetooth 4.2

NFC

Battery
2,770 mAh Battery
Physical
Connectivity

USB Type-C 3.1 Gen 1

3.5 mm headset jack
General Impressions of Pixel
I enjoy my Pixel Android. The fingerprint sensor makes for instantaneous unlocking of the device, even with the fingerprint scanner validating my fingerprint, it takes a small fraction of a second. The phone is very quick and snappy. It performs well, and while battery endurance is always extremely subjective, I've found no issue yet despite always having my nose to the phone. Sure, there are phones with larger and higher resolution displays, more performant CPUs and GPUs, expandable storage, and so on, but the Pixel holds its own. It's a very well-rounded device that is sure to suit the needs of the majority. If there ever was an iPhone killer, this very well could be it. Coming in at the same pricing scheme as the standard and Plus variants of the iPhones, the Pixel and Pixel XL are poised to cut into the market of well-polished user-experience devices that the iPhone has dominated for many years.
Display
The display on the Pixel is very nice, but it isn't anything extraordinary. Even 720p looks pretty sharp on a five-inch display, so the criteria we're really looking at here, to compare to other flagship devices (all of which now come in either 1080p or 1440p), are the color and contrast in the image produced by the display.
Coming from the LG G4 with its QHD (1440p) display, I can say that there's no perceivable difference with respect to resolution, but that's mainly due to the fact that the primary use of smartphones is in the form of textual and photographic viewing (Facebook, for example). However, when watching QHD video on the G4, I saw significant improvement over the FHD of my Nexus 5 in terms of the resolution (I can't make a direct comparison to the Pixel because my G4 is dead in a drawer until the class action lawsuit covers Canadians as well). As amazing as it might be to watch QHD video, it's ill-advised given contemporary data plans (especially here in Canada).
The colors produced by the Pixel are deep and vibrant, a huge step up from the days of the washed and faded hues of the Nexus devices (although, the later devices reportedly had much better color replication). This is an important feature in a flagship device, regardless of what some might argue. Smartphones have become the single biggest source of photographic content in history. In order to take the photos, we need an accurate representation on the display, and the Pixel provides just that with its stunning color and contrast.
The display on a device is usually (I'm looking at you Nintendo) never make-or-break when it comes to making a decision to purchase. With the Gorilla Glass 4 protection and high-quality image, the display is exactly what you would expect on a high-end device.
Computational power of Google Pixel
The first thing that jumps out to anyone with any computer hardware insight is the monstrous 4GB of RAM which is LPDDR4 (Low Power DDR4) on top of that. According to the Qualcomm specifications for the Snapdragon 821, the memory runs at 1866 MHz, which is fast enough to rival many brand new computers. Keep in mind, though, that more RAM doesn't necessarily mean better performance, especially in the case of Android's garbage collection. Additional RAM requires additional power, and it requires more effort on behalf of the CPU to manage which leads to even more power consumption. Despite this, I can't help but be impressed by this feat.
Underneath all that memory is a workhorse of a SoC with its four cores and 64-bit ARMv8 architecture. The 821 doesn't have the best CPU in the Snapdragon line (that title goes to the 835 with its eight cores and Adreno 540 GPU), but it's still a very high-performance CPU in the mobile world and is capable of going toe-to-toe with the other flagship devices. The Snapdragon 821 has a similar big.LITTLE configuration of its cores where two are power efficient and two are higher performance. The system switches between the two as needed, and when necessary, enables all four cores for additional processing power.
The GPU is the Adreno 530, and it delivers 256 ALUs at 650MHz. It's not the best on the market, but it doesn't leave much to want.
Camera
With every major phone toting an exceptional camera, it can be hard to really distinguish where each excels in comparison to others. Unfortunately, I don't have the luxury of owning several flagship devices to do an in-depth comparison of the camera features and abilities, though, there are many available online. I can, however, provide some insight into the capability of the device's camera. Just keep in mind that I'm far from a photography buff.
The camera does a fantastic job of capturing color in depth, something that many sensors fail to do on smartphones. Below are two pictures of the same scene taken less than an hour apart.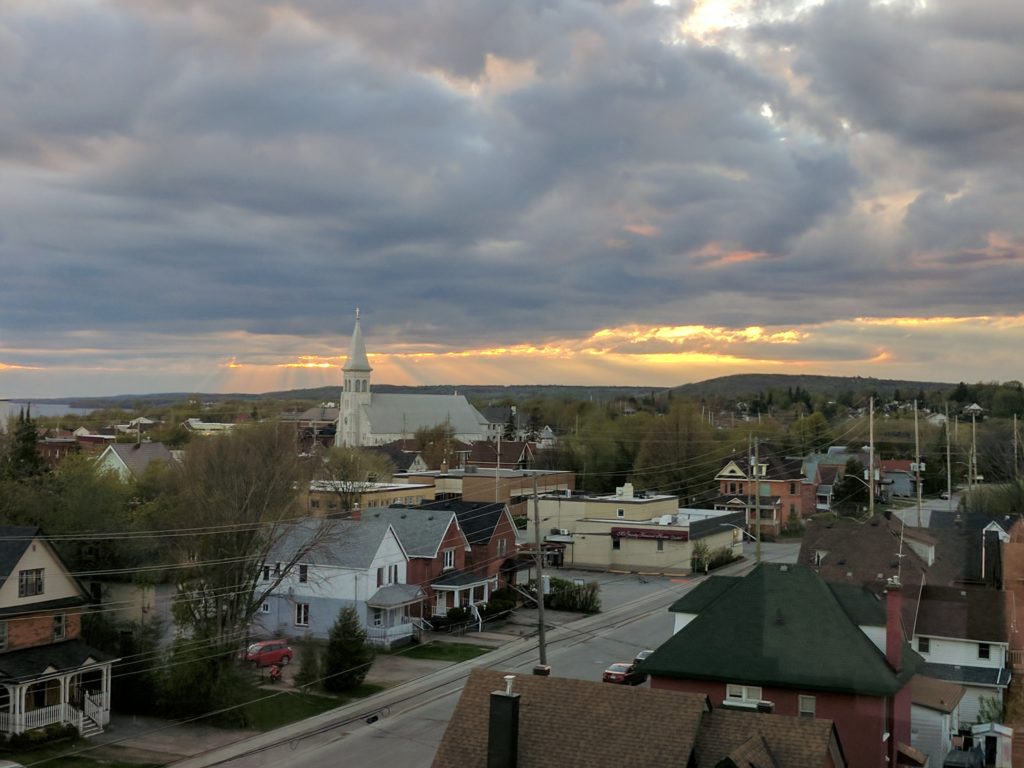 And only forty minutes later.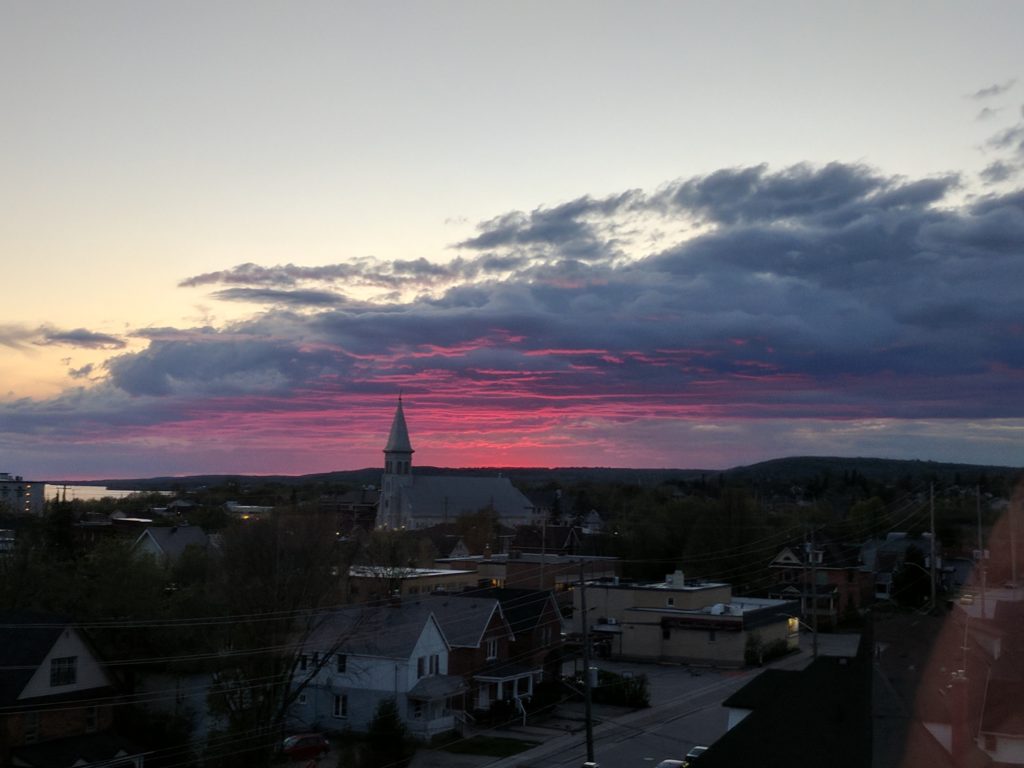 Both photos were taken with the automatic mode resulting in a 1/120 second capture for the first and a 1/60 second capture for the second. While the second photo is considerably darker (due to the general lack of light after the sun had set), it still managed to provide a very nice amount of color and contrast despite the focus being placed on the brightest portion of the shot.
As mentioned, there are many much more in-depth critiques of the Pixel's camera that I could not compare to in terms of content. So, while I haven't managed to take many noteworthy photos with mine, someone has collected a sample of over a hundred photos taken with the Pixel (and/or Pixel XL) to show what the device is capable of, and they've crowned it as the "world's best ever smartphone camera."
So, what's the bottomline?
Reiterating the above, the Pixel is a very nice device that comes with all the features you expect in a flagship device. Google has been in the smartphone industry for some time, and they've partnered with several manufacturers for the various Nexus phones and tablets, but this is one of the first devices they've manufactured themselves (or at least without a brand-name manufacturer) and it's hard to imagine what can be improved in comparison to every other high-end device. The device is pricey in comparison to many other Android phones (still no more than an iPhone), but I wouldn't hesitate to recommend this device with its solid performance, stunning photographic ability, and polished user experience that manages keep the Nexus spirit alive.
If you're interested, you can check out Google Pixel at Amazon.
So, did you find this Google Pixel in-depth review helpful? Don't forget to share your views with us.