Google's all set to launch the Pixel 6 series next month. The leaks and rumors and Google itself revealed that the phone might be the next true flagship after the Pixel 4 XL. It's been a while since Google publicly announced the Pixel 6 series, but the excitement is still in the air thanks to the custom Tensor SoC and new design.
No one has yet seen the device in person, except some peeps who might already be using the device in the creator community (you know who I'm referring to) until a Reddit user u/ThisGuyRightHer3 posted images of the Pixel 6 Pro, which was on display at the New York City Google Store.
Not only this, but there was also a red Pixel 6 Pro for display.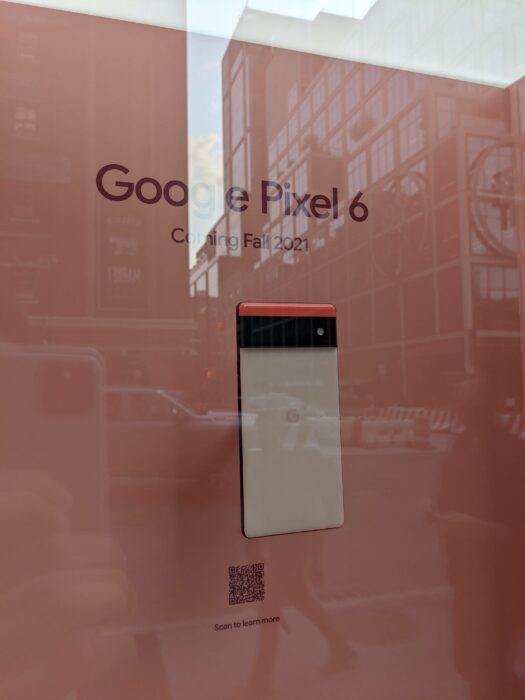 For those who don't know the specifications of the Pixel 6 series, we have a dedicated article on the same, so check it out.
Google has revealed a lot about the phone's design, but one thing that still stays in question is the Tensor SoC. The specifications of the same aren't confirmed. However, recent reports suggest that it might perform well below Samsung's Exynos 2100.
What are your thoughts about the Pixel 6 series? Are you a fan of the design and looking forward to buying it? Let us know your thoughts and opinions in the comments section below.