Before the official launch of Google Pixel 3 at the October 9th event, Google is teasing out intriguing animations on some official landing pages.
Previously, Google posted a teaser on the landing page of Google Store. Now, we are seeing a super cool Google Pixel 3 animation on the Google Japan website. The interactive teaser shows off the new fantastic color variants with a tagline "Coming Soon."
The Japanese landing page reveals a rectangular outlined structure which possibly imitates the upcoming Google Pixel 3 XL. The "G" logo indicates the rear side of the device.  Hovering over the animation tilts the outline to left and right.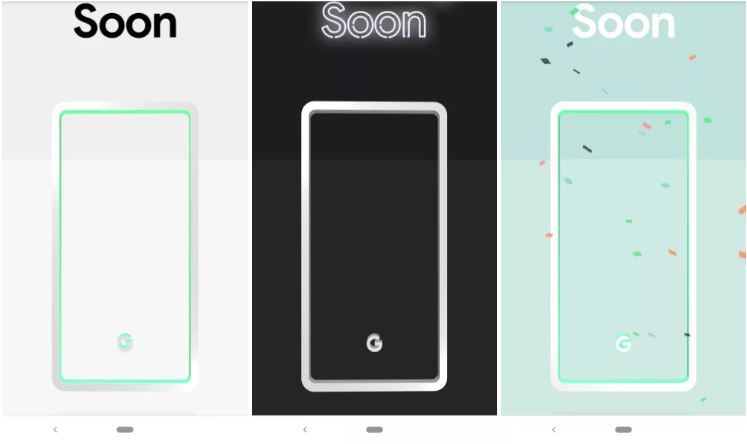 Tapping on the "G" button changes the two-toned background color and shows the different color combinations that we would see in the Google Pixel 3 and Google Pixel 3 XL. Similar to the previous Pixel devices, you see a light grey and white combination. Then there is a greenish-blue colored image. And finally, there is a black and lighter black one.
Apparently, there might be a complete another version to it as well. Some might suggest that the image is actually the front part of the device, rejecting all the previous leaks of Google Pixel 3. As a matter of fact, many theories are flooding the internet which says that Google is going to surprise Pixel fans with a bezel-less Pixel 3.
I guess we'll have wait for the October 9 Newyork Event and find out for ourselves.