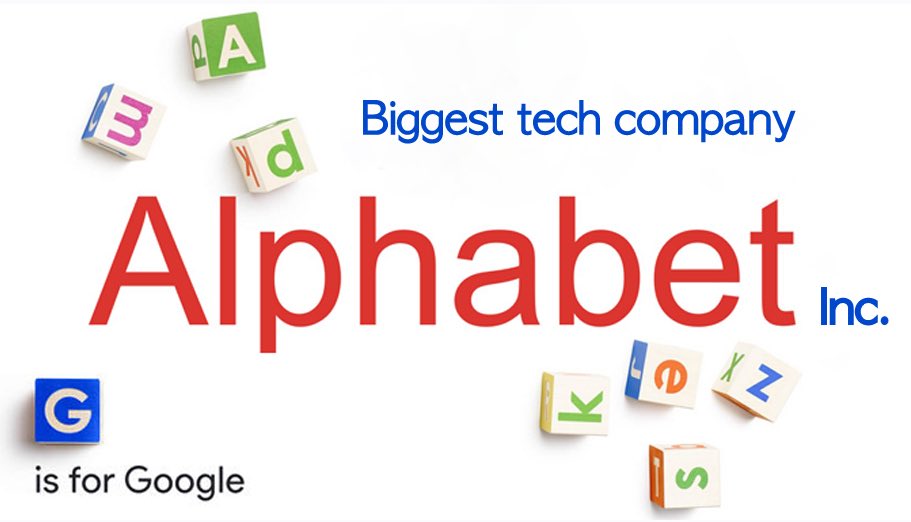 Short Bytes: Alphabet has now passed Apple as the most valuable company in the world. The most recent numbers mention Alphabet's market capitalization as $570 billion, which beats Apple's $535 billion valuation. Google's latest rise began in July 2015 when it observed a 44 percent rise in shares through the end of 2015, while Apple saw a decline of 16 percent.
T
ech giant
Google's parent Alphabet Inc.
is now more valuable than Apple Inc. According to the latest market capitalization numbers, Alphabet has now a market just shy of $565 billion, that's more than Apple's $539 billion numbers. Even though the company has struggled in the new year to maintain the growth of its shares, it has still outpaced Apple. This decline in Apple's supremacy could be attributed to the concerns about the slowing sales of its flagship product iPhone 6s.
Alphabet has smashed the expectations of analysts, collecting $21.3 billion revenue and earning of $8.67 per share. The company was expected to bring along $20.8 billion in revenue at $8.67 per share.
"Our very strong revenue growth in Q4 reflects the vibrancy of our business, driven by mobile search as well as YouTube and programmatic advertising, all areas in which we've been investing for many years," CFO Ruth Porat said in a statement with the earnings report.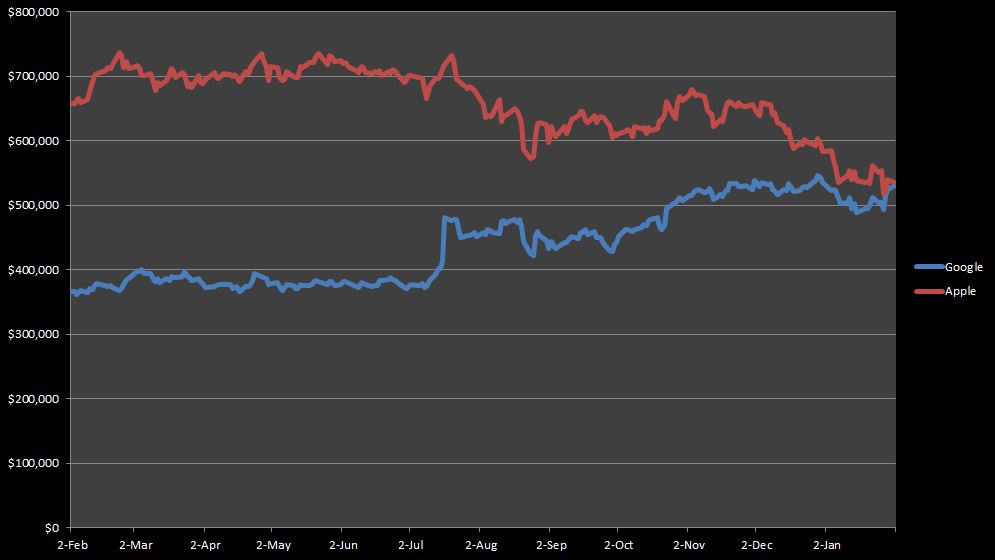 Google Parent Alphabet Becomes Bigger Than Apple — How things happened?
Interestingly, the last time Google was more valuable that Apple was in February 2010 when both companies were worth less than $200 billion. Later, Apple went on to release its first iPad and an exciting range of new iPhones. On the other hand, Google was being guided by Erich Schmidt who handed over the control back to Larry Page the next year.
Google's latest rise began in July 2015 when it observed a 44 percent rise in share through the end of 2015, while Apple saw a decline of 16 percent. As mentioned earlier, Apple's problem lies in its reliance on the iPhone, which brings home its two-thirds of revenue. If we look at this year's numbers, the iPad and Mac revenue has dropped, while the iPhone sales in the Q1 increased only 1 percent. Apple, a hardware company with lesser dependence on software, is finding it hard to regain its ground.
If we look at Google's numbers, its core businesses have continued to grow as well. Apart from an increase in its advertising revenue, Google has announced that Gmail is currently being used by 1 billion active users.
When Larry Page and Sergey Brin started to spend investors money on moonshots like Google Glass and Project Loon, The Wall Street responded with skepticism. However, the founders counterattacked this risk by streamlining the operations under a single umbrella known as Alphabet. While the company is trying out new hardware businesses, it hasn't allowed its core businesses to slow down.
It'll be interesting to see what strategies Apple adopts to increase its iPhone sales and compete with the lower cost Android smartphones offering a great value for money. Maybe Apple CEO Tim Cook has already ordered to fasten the development of Apple Car.
Also Read: Why Alphabet (Google) Repurchased Exact $5,099,019,513.59 Stocks?