Google has said in a blog post that it is going to provide Google One's phone backup for free in all the countries where it is available. The new update will go live in the coming days for Android users, and the iOS version will soon be rolled out as well.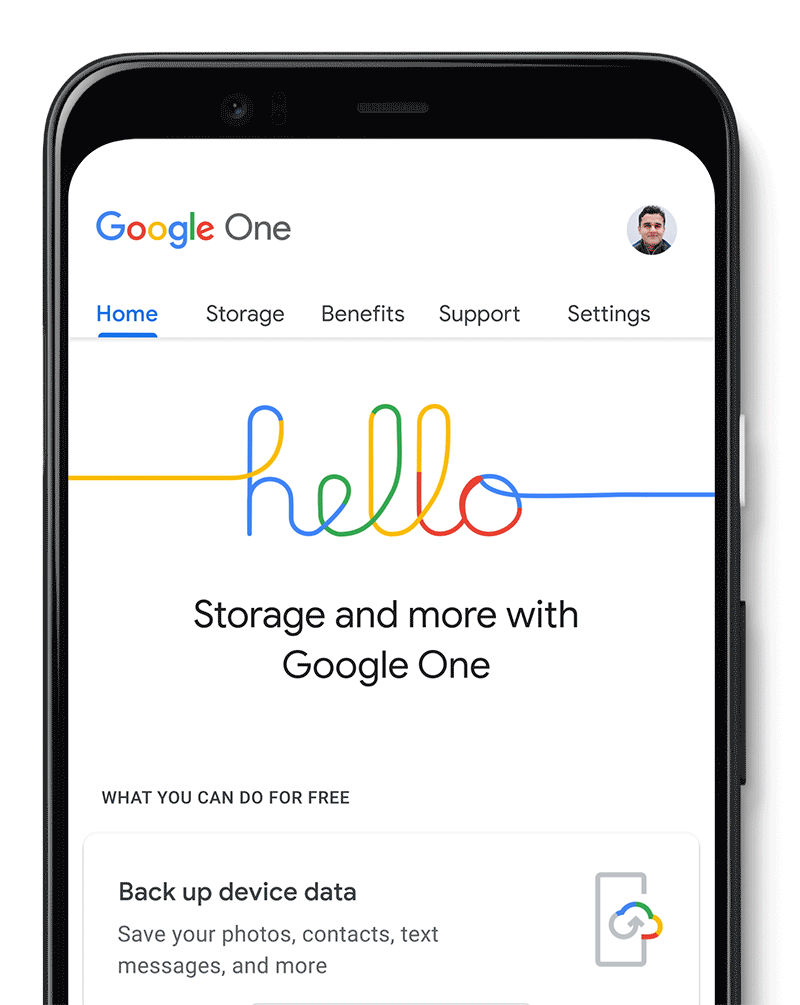 As mentioned in XDA Developers, Google will also roll out a store management tool that will free up storage space and manage files. The new space management tool will let you find and remove emails with large attachments stored on your Google Drive.
Google One subscribers got their hands on the automatic phone backup feature on September 2019, and the service will now be available for free. The latest update to the app will let users save their contacts, calendar events, photos, and videos with Google.
While it sounds like an amazing offer from Google, there is a huge catch — Every Google user gets a free 15GB allowance and the phone backup data will count against your free storage. Another option is to opt for a Google One plan.
Google One allows you to share a single account with five different people, so if you are unable to use the 100GB storage space alone, you can share your account with family members. The 100GB storage membership plan is available at $1.99. Membership plans also come with the benefits of Google Store rewards and Google Play Credits.
It is expected that Google will also offer premium editing features in Google Photos with a new subscription. However, the premium editing feature thing has not been confirmed by the company.