Short Bytes: Google is now the most popular brand in the world. It has surpassed Apple Inc. which was topping the list of the most valuable brands since 2011. According to the report by Brand Finance, Google's brand value for 2017 is $109 billion, whereas, it is $107 billion for Apple. Further names in the list are Amazon, AT&T, Microsoft, etc.
A
ccording to the annual list of the most valuable brands in the world published by Brand Finance, for the year 2017, Google is the most valuable brand in the world. From the second position in 2016, Google has surpassed Apple which was in the prime position since 2011.
Google's brand value for 2016 was $88 billion which has now escalated to $109 billion. On the other hand, Apple, on the second position, has a brand value of $107 billion in comparison to last year's $145 billion. Apple has recorded a drop of 27% while Google's brand value has increased by 24%.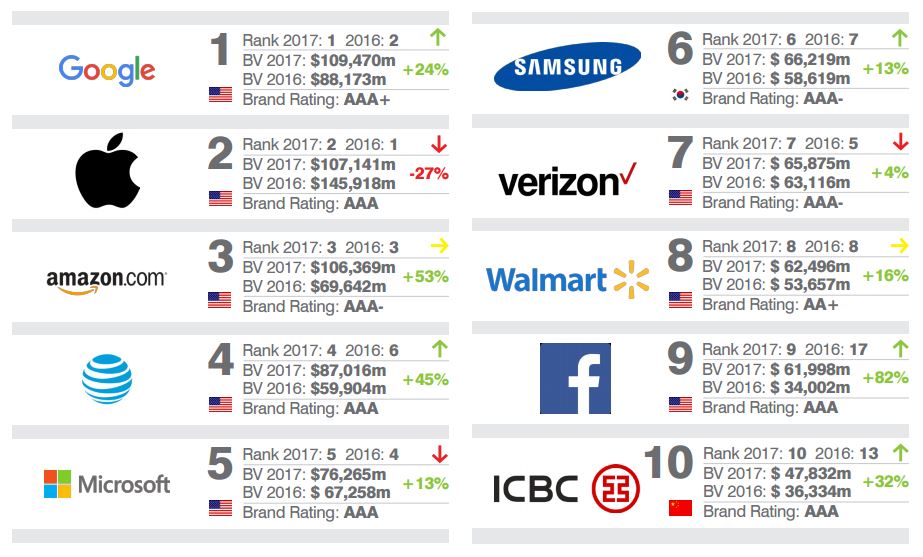 "Apple has over-exploited the goodwill of its customers," the report reads. "It has failed to generate significant revenues from newer products such as the Apple Watch and cannot demonstrate that genuinely innovative technologies desired by consumers are in the pipeline."
We can recall the days when there were long queues outside Apple stores where people waited to grab their hands on the first iPhone.
The report also includes a brand value graph for the top five most valuable brands covering the years since 2011. The graph clearly shows how bad was the year 2016 for Apple. However, Apple is still the most innovative company.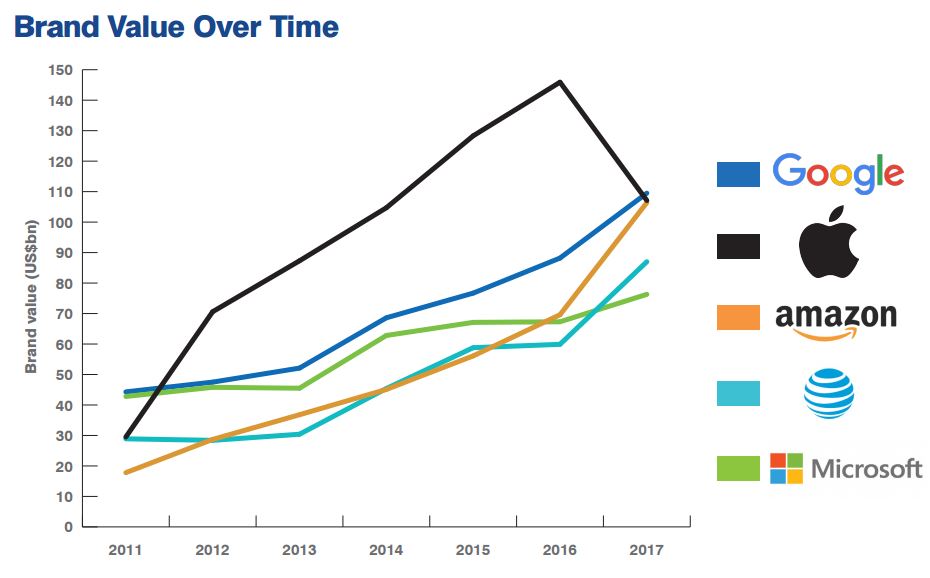 The contribution of the iPhone 7 incidents might be a key player in Apple's inability to remain the most valuable brand in the world. Google's 2016 was good with their Pixel phones and other hardware devices.
Which company do you like the most? Tell us your thoughts and feedback.
Also Read: 10 Things Google Knows About You That You Probably Didn't Know