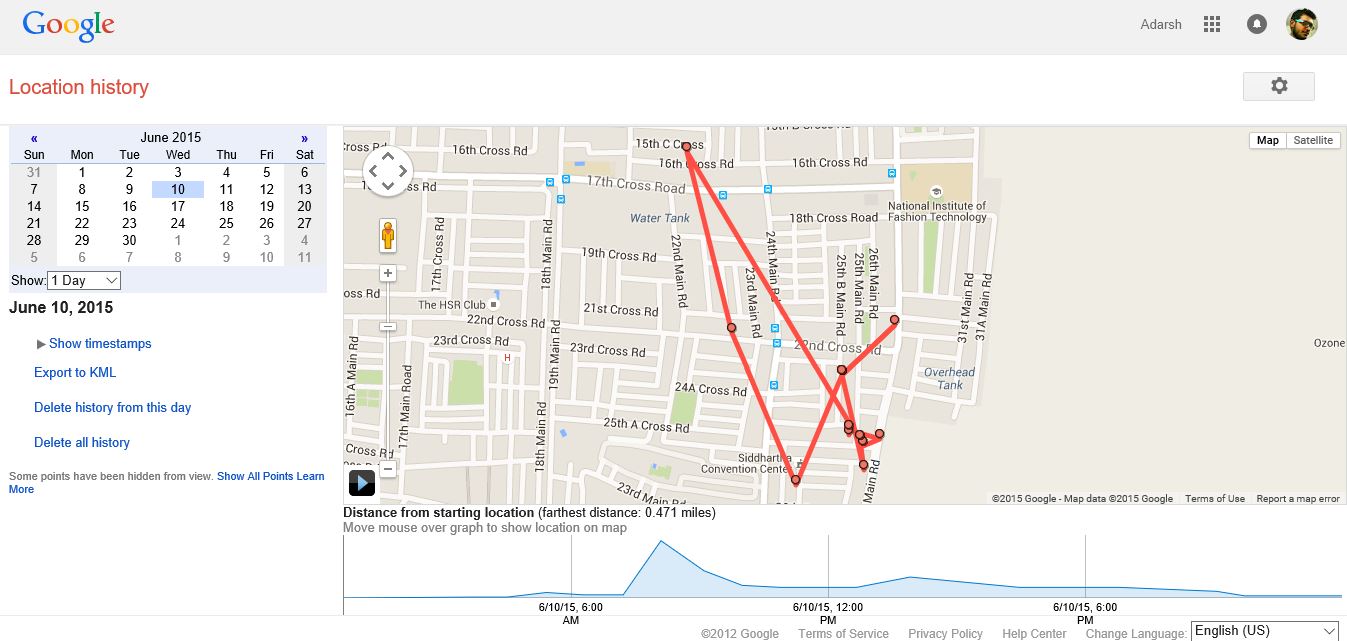 Today, Google Maps has got a very important update bringing a new feature that will help you to see your location history for any day. This Google Maps Timeline View update has been released for the Android and desktop version of Google Maps. You can download the updated app from Google Play Store with the new app version 9.12. Before going further into the details, the most important part- it's private.
I
n this recent update,
Google Maps
has brought the Timeline view to its app that is useful, as well as creepy in some manner. This feature is reminds me of the retired Google Latitude service that tracked your movements and allowed you to share it with your friends. In the updated version, Google has worked on material design with fresh interface and clean look to show your Google Maps Timeline clearly. As I mentioned above, there is no need to worry as this Timeline views is private and only you can see it. Who else can see your history? Google, of course.
Another notable addition in this Google Maps update is the Google Photos integration. If you are using the new Google Photos application, Google Maps will show you the places you visited along with the pictures taken there and time.
This new Google Maps Timeline view could be easily accessed using the slide-out menu on the left. This feature will help the users to track their location history easily with date being shown at the top of your Google Maps Timeline. You can click the date to enlarge the calendar.
Take a look at this animation released by Google:
Another handy addition in the features list is the ability to add custom names to any particular location. Just tap on the location you want to rename that will open up a place card. Click the three vertical dots (overflow menu) and hit "edit name." Enter the desired name and click "save."
This Google Maps Timeline works as long as you are allowing Google to track your location history. To turn off this feature, read this Google blog post to manage your settings.
Did you like this Google Maps Timeline feature? Tell us in comments below.
Also Read: How to Stop Google From Tracking You in Few Simple Steps
For more updates and interesting stories from fossBytes, subscribe to our newsletter. [newsletter_signup_form id=1]