Google has announced a new COVID-19 info layer for Google Maps to help Android users steer clear of the Coronavirus pandemic. The new feature shows trending case data for over 220 countries worldwide, where Maps is available.
You can see a 7-day average of new COVID-19 cases per 100,000 people in an area. The COVID-19 layer will be able to show you the data as long as the state, district, or city levels have made it public.
The new feature will help people decide whether they should visit a particular region or not, where there might be a possibility of infection.
All of this builds on top of existing features in Maps, where Google already offers COVID-19 alerts to notify users about delays at subway stations, travel restrictions, etc.
Just like traffic status, Google has added color coding to the new COVID layer that will help users quickly distinguish between areas having high case density. For instance, an area highlighted with dark red color will have 40+ cases. Here are the color options used in the new Google Maps COVID-19 layer:
Grey: Less than 1 case
Yellow: 1-10 cases
Orange: 10-20 cases
Dark orange: 20-30 cases
Red: 30-40 cases
Dark red: 40+ cases
How to enable Google Maps COVID-19 layer?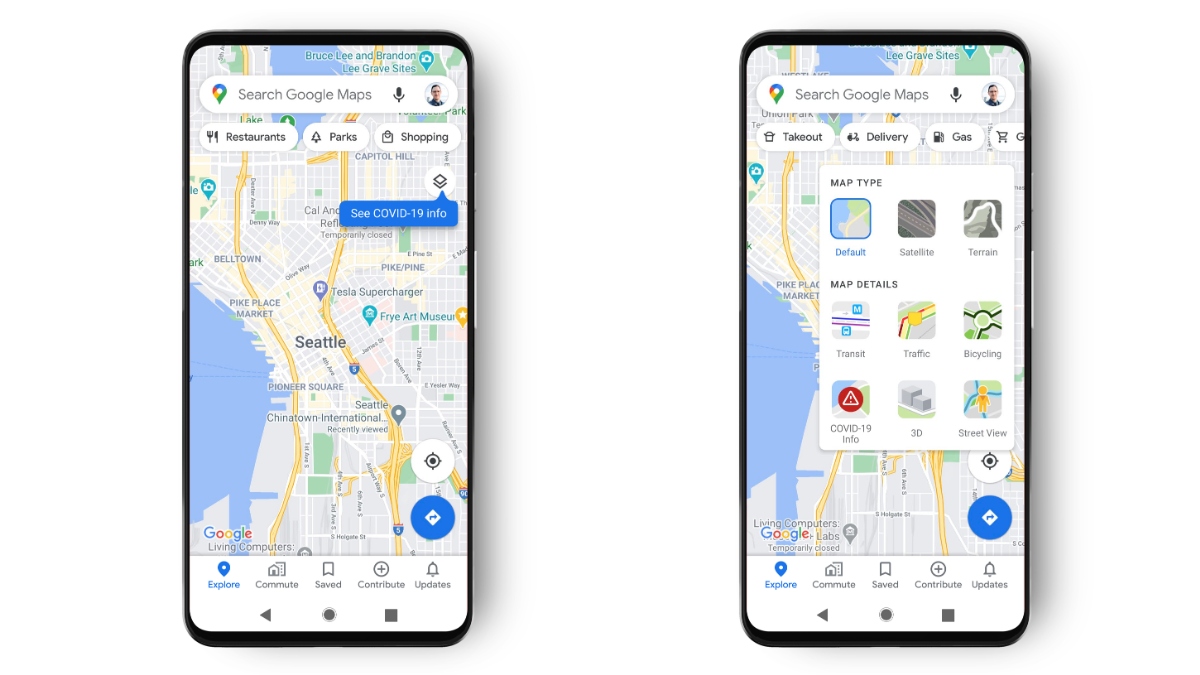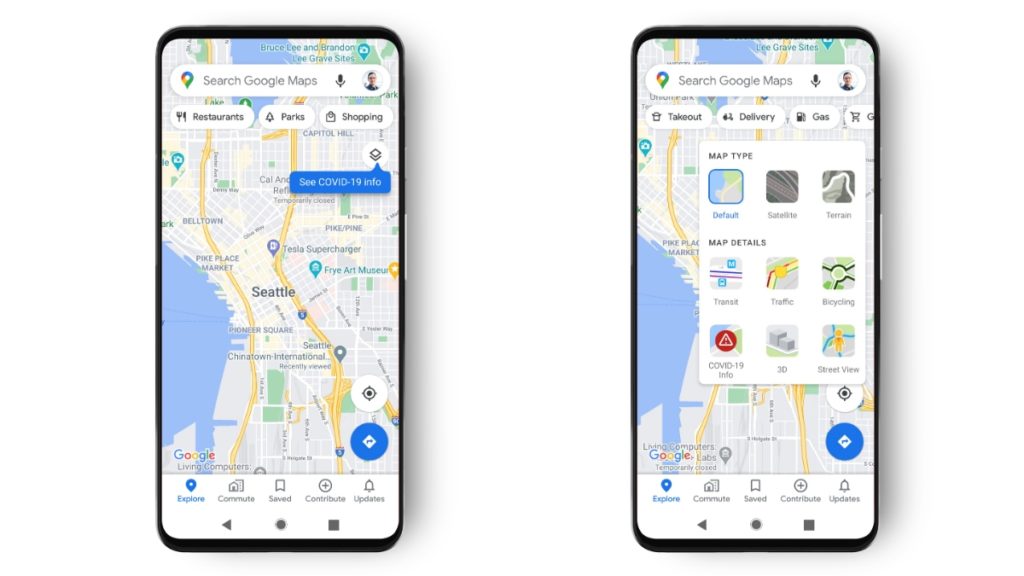 Now, enabling the coronavirus information layer is a simple task. The option is available alongside other Google Maps layers such as Traffic, 3D, Street view, and the new street light layer.
Open Google Maps on your Android or iOS device, then tap on the 'Layers' button in the top-right corner. Now, tap on the 'COVID-19 Info' option under Map Details, and you're good to go.
One thing to note is that you may not see the feature right away; it will be rolled out for all users worldwide over the week. So, it might take some time before the COVID layer option lands on your device.
Google harvests data for the COVID layer from various trusted sources, including John Hopkins, Wikipedia, and the New York Times. The company also sources information from WHO and local authorities like the Brihanmumbai Municipal Corporation (BMC) in India.