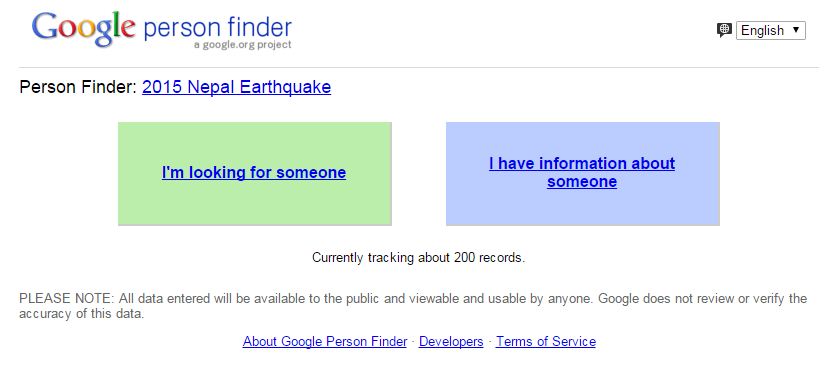 Google has launched 'Person Finder' to help track those who are missing after the hazardous earthquake of magnitude 7.8 with its epicentre at Nepal. This earthquake has affected Nepal, North India and other neighbouring areas. The tool is free and will help friends and family members to search the missing person.
There are two options: if you are looking for someone you can perform the search by entering the person's name or parts of the name. And, if you have information about someone, you can submit the information entering the person's given and family names.
Click here to visit the Person Finder.
Google Person Finder is known to assist the world in the face of calamities. It has proved to be a great help in 2010 Haiti earthquake and has helped numerous people to reconnect with their loved ones after disasters.
We've just launched a Person Finder instance to help track missing persons for the #Nepal earthquake–>https://t.co/3e4pNsOALm

— Google India (@googleindia) April 25, 2015
Mark yourself safe using Facebook:
Facebook has launched its Facebook Safety Check feature so that you can connect with your friends around you. With this tool, you can connect and mark them safe of you know they're fine. Visit the link below.
https://www.facebook.com/safetycheck/nepalearthquake/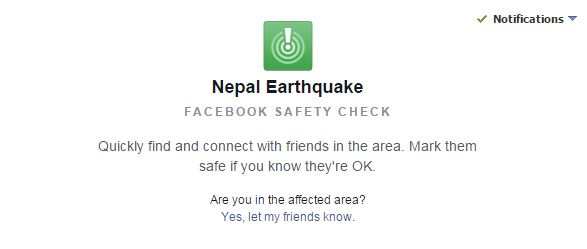 Share and spread the word to help the people.