Short Bytes: To promote safer internet practices, Google is celebrating the Safer Internet Day by giving away 2GB free Google Drive storage space. To avail this free space, Google is asking you to head over to the Google Security Check-up page and make sure that everything is in good shape.
I
f you use multiple Google services like Gmail, Google Docs, and Google search for performing general tasks at your home and work, you should remain concerned about the security aspect as well. To encourage the users to check the security settings, Google is again celebrating the
Safer Internet Day
— don't make that blank face, it's celebrated on 9 February — by giving away 2GB free Google Drive storage space.
To claim your free space, all you need to do is go through your security settings and mark few things complete in just a few minutes. There are no complicated questions, and you can complete this test when you are having your next coffee break.
Just head over to the Google Security Check-up page, log-in using your Google account, and review your current settings. In the review process, you are asked to check your password, 2-step verification, recovery email and phone number, and your secret recovery question.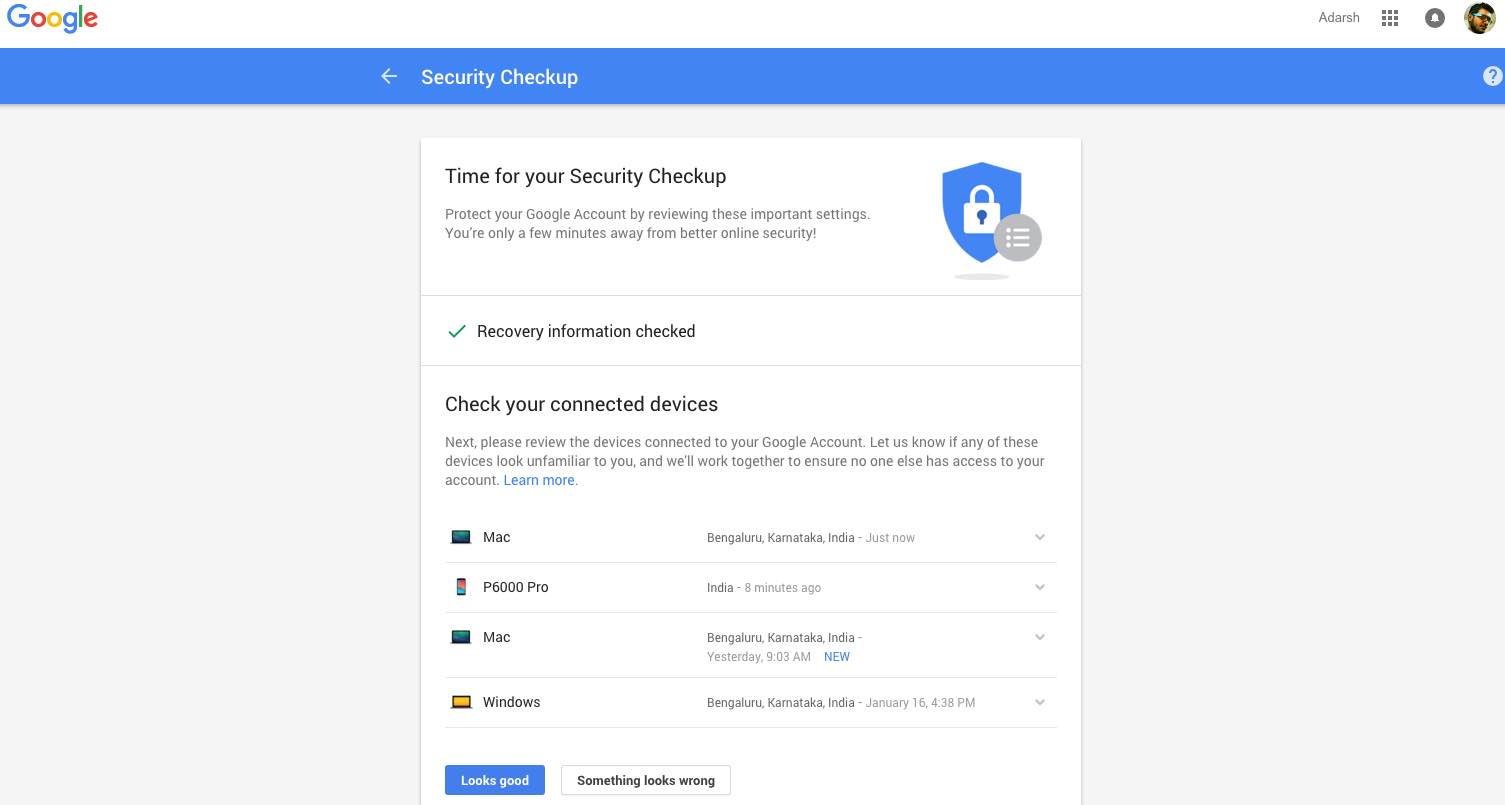 You are also shown your current logins, recently used devices, apps connected to your accounts, and saved passwords on your Chrome browser and Android.
Once done, Google will add 2GB free Google Drive storage space to your Drive account.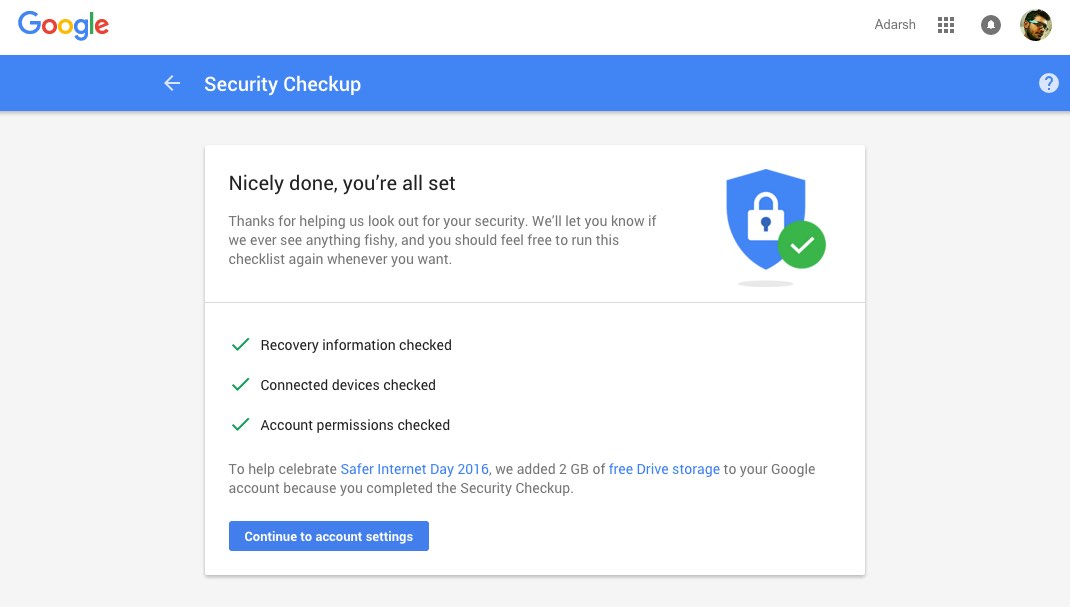 This is the second year Google is offering 2GB of extra Google Drive space. However, the company hasn't revealed yet how long this offer will be valid. So, we recommend you to check your settings soon and grab your free space.
What is Safer Internet Day anyway?
Safer Internet Day (SID) is organized by Insafe in February to promote more responsible and safer use of the internet, online technology, and smartphones. This event is focussed especially on children and young people.
Did you complete your security check-up? Let us know in the comments below.
Also read: 10 Steps To Defeat Hacking Attacks (And What To Do After You've Been Hacked)