Google's annual developer conference, Google I/O 2019, is all set to kick off tomorrow with a keynote led by CEO Sundar Pichai. It is one of the major events where Google showcases new products and outlines new technology, features, and improvements in the existing ones.
This year at Google I/O 2019 Keynote, we can expect new smartphones, smart devices, next Android Q developer preview, new features for Google Assistant, and perhaps more announcements related to Google Stadia or the self-driving car Waymo. But before that, let's check out how to watch the Google I/O event:
How to watch Google I/O 2019 event live?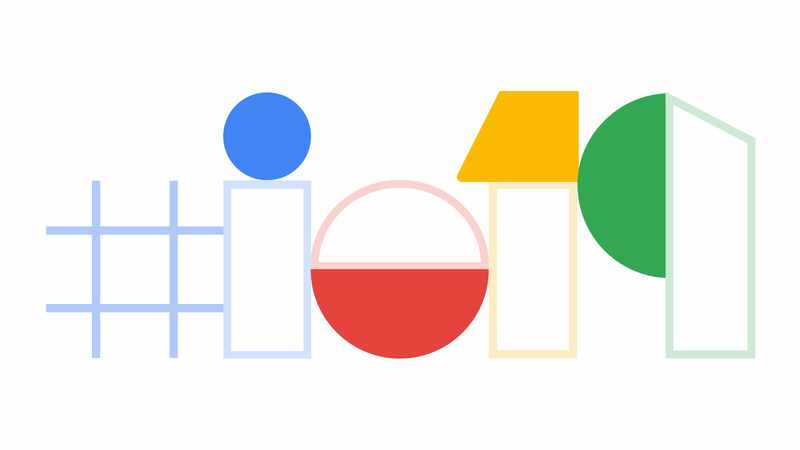 The I/O 2019 event is scheduled for Tuesday, May 7. The three-day event will take place in Mountain View, California, where Google will be hosting a keynote at the Shoreline Amphitheater.
The keynote will start at 10 AM PT. You can watch the live stream on the Google I/O page.
The complete event schedule can be found here.
What To Expect At Google I/O 2019 Keynote
Pixel 3A and 3A XL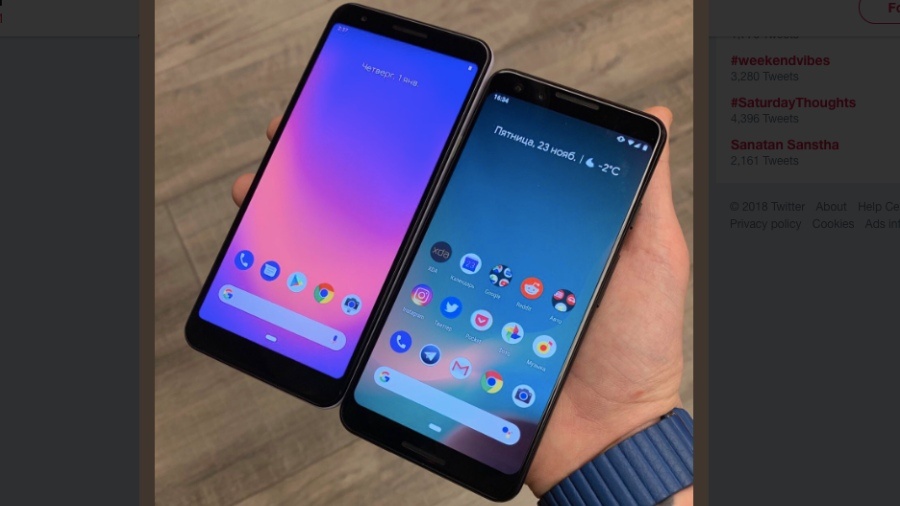 We have already seen plenty of Pixel 3A leaks which really don't leave much room for surprises at the smartphone's announcement. Nevertheless, Pixel 3A and 3A XL are one of the most awaited phones of the year, and it is worth looking out for.
Google's upcoming midrange Pixel 3a reportedly has a starting price of $399, whereas the larger Pixel 3A XL with a 6-inch screen will start at $479.
It is suggested that Google has reduced the prices of the devices by using less powerful processors, using a plastic build instead of a glass one, and stripping out wireless charging. And the word is that the headphone jack is back — which I am sure a lot of people would appreciate.
But we will have to wait until the Pixel 3a unveiling at the Google I/O 2019 event to get more concrete details on the same.
Android Q Beta 3
Continuing the tradition, this year's Google I/O will bring us the next developer preview of Android Q (now referred to as Beta versions). Android Q Beta 1 arrived with support for foldable smartphones, better privacy and permission control, system-wide dark mode and lots of fixes and tweaks.
With Android Q Beta 2, we saw a new "Bubbles" multitasking UI and improved support for foldables. The second beta was more developer focused and didn't bring much to end users. Hopefully, the third beta will bring us more exciting and improved features.
Based on leaks and rumors, in the Google I/O 2019 event, we are expecting Android Q Beta 3 to bring changes in gesture navigation, a privacy dashboard (as discovered by XDA),  3D touch-like feature called Deep Press and Scoped Storage (for limiting storage access of apps).
Nest Hub Max
A month ago, Google goofed up by accidentally leaking a larger and new Nest product. Dubbed Nest Hub Max, the 10-inch HD display device comes with a built-in Nest Camera and stereo speakers and we are expecting its release in the Google I/O 2019 event.
We don't know much about the device apart from the fact that Google Assistant will play a major role in it. The price is also unknown at this point, but for comparison's sake, the 7-inch Home Hub is priced at $150.
Being a Nest product (with a built-in camera), the Hub Max could arrive with security features which could take on the camera-less Home Hub. Overall, the complete package — with a smart display and smart camera in one device — seems pretty neat.
Google Stadia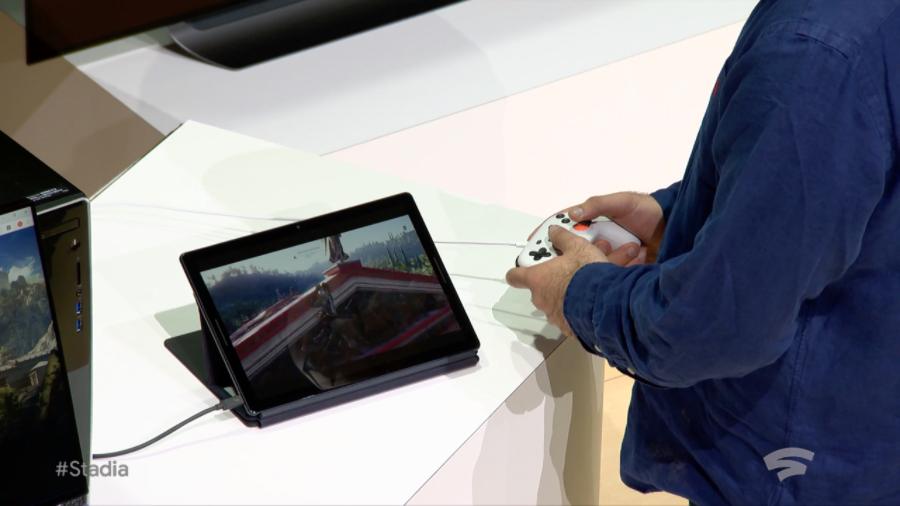 Earlier this year at GDC, Google unveiled its cloud gaming service 'Stadia.' The company hasn't shared any critical details related to Google Stadia, so we are hoping it will do the same at the upcoming Google I/O 2019 event.
Google has promised that users will be able to play AAA gaming titles on any device with Chrome browser and a high-speed internet connection. At this I/O, we expect another demo of Stadia with more info on the consumer launch of the service. As far as the launch of Google Stadia is concerned, I think that the company might save it for the next E3 conference or later.
Duplex
Do you remember the last Google I/O event where a human-sounding bot was able to make calls to book a table at restaurants and make hair salon appointments? Yes, I am talking about Google's ambitious project 'Duplex.'
Since its announcement last year, the Duplex has been rolled out in 40+ US states till date. The capabilities of Duplex are rather limited at present, so we expect Google to unleash a version 2.0 with more jaw-dropping abilities.
Other announcements
Chrome OS
We don't expect Chrome OS to be the highlight of the I/O event, but we are expecting Google to talk about its open source Linux-based OS developer sessions. It includes secure development on Linux for Chromebooks, progressive web apps, and Chrome OS app development.
Google Assistant
Like every year, Google is expected to spend a good amount of time at the Google I/O 2019 event showcasing the advancements of Google Assistant so far.
Google Photos
Google Photos has become the go-to photo management app for several users in the past few years. The company usually introduces new features in Google Photos at every I/O event, and we are guessing it will be an AI-based one.
Google Lens
Google Lens, which harnesses the power of the camera in Android phones to turn it into a powerful computer vision tool, could also receive some major upgrade this year.