The news of an upcoming home connectivity device from Nvidia was recently leaked online. The story was reported by Keith May from Wccftech, while he was in Caltrain.
At the station, he spotted a guy with an 'NV' (Nvidia) badge working on a presentation for a venture named 'Nvidia Project R.O.N.' And from the looks of it, Project R.O.N looks similar to a Google home device.
In the presentation, a slide titled 'Developer Submission Deadline' mentioned two dev skills namely, AI and Hologram. The image which immediately comes to my mind when I combine AI and hologram is of Cortana from the Halo series. So, it'd be quite disruptive if Nvidia manages to pull something off like that.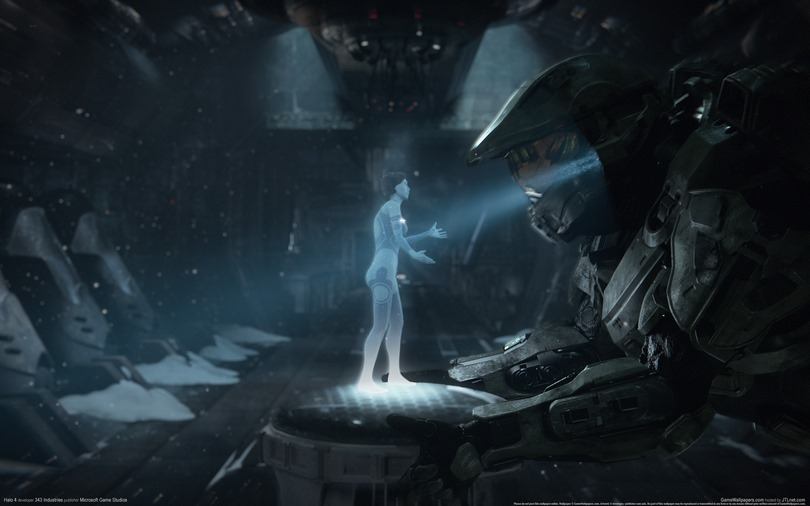 Nvidia has a rich experience in AI; however, developing Hologram to project a screen on any surface is uncharted waters for the company.
The Nvidia Project R.O.N device looks bigger in size than the standard Amazon Alexa. So, it is expected to have more powerful hardware supposedly for the Hologram, it will project ;)
A digital home assistant with hologram capabilities could single-handedly disrupt several markets, including that of smartphones. To be honest, projecting the image of your to-do list, an important note, or just an image via Hologram sounds a bit too futuristic but really cool.