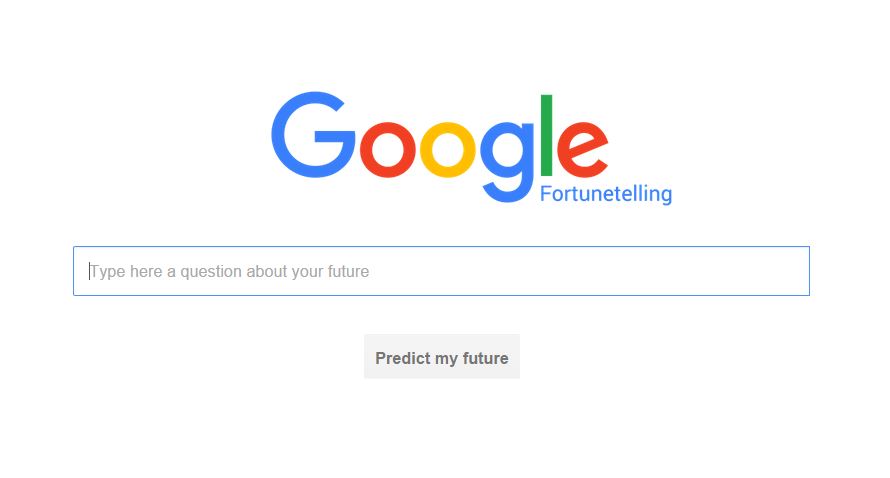 Short Bytes: Here's a new Google website in town and before writing more about it, let's tell you this: it's a fake website and it's here for a great cause.
G
oogle Fortunetelling could be accessed using
Betagoogle.com
and it looks just like the search engine giant's homepage. However, as you type something and hit enter, it doesn't show you some fortunetelling results. Instead, after a moment, this website reveals its actual purpose.
As you type the very first letter, the Google Fortunetelling website automatically fills the box with this question: "Where can I find a safe place?" Are you confused? Well, take a look at further suggestions like "Will I be reunited with my family", "Is there a place where I can give my children a safe future?" and more.
After you click "Predict my future" button a page opens that shows the real purpose of this fake website. It says in bold letters:
"OF COURSE WE CAN'T PREDICT YOUR FUTURE!"
Google Fortunetelling website continues,
But 60 million refugees ask themselves every day if they have a future at all. So we used a fake Google-site to get your attention because apparently you were interested in your own future. Please take a moment to think of their future.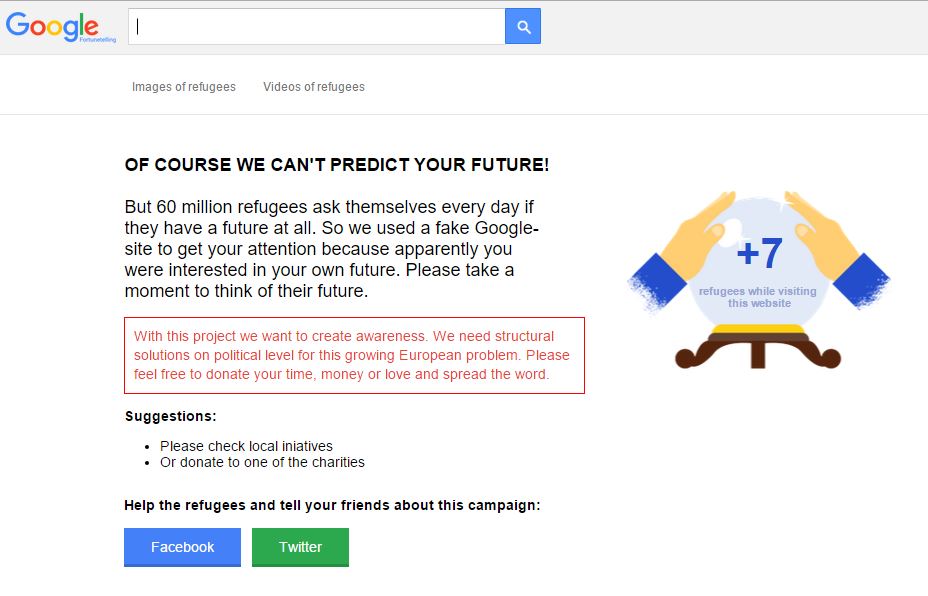 fossBytes notes that the fake website was created by a Netherlands-based web design company and it isn't affiliated with Google. This Google Fortunetelling website is made to highlight the plight of refugees to the Europe and grab people's attention.
The website also encourages the users to engage themselves in the donation activities and help those in need. Take a look at Google Fortunetelling website.
Share the article and spread awareness.