Google is apparently taking notes from Apple and following in its footsteps after the success of the latter's AirTags trackers. Google is now working on a Bluetooth tracker called the 'Find My Device' network app for Android, just like Apple.
The report came in through XDA developers after an APK teardown of the new Beta update of Google Play Services version 21.24.13. The teardown revealed some strings in the code hinting at a future feature that allows your phone to locate other people's phones.
<string name="mdm_find_device_network_description">Allows your phone to help locate your and other people's devices.</string>
<string name="mdm_find_device_network_title">Find My Device network</string>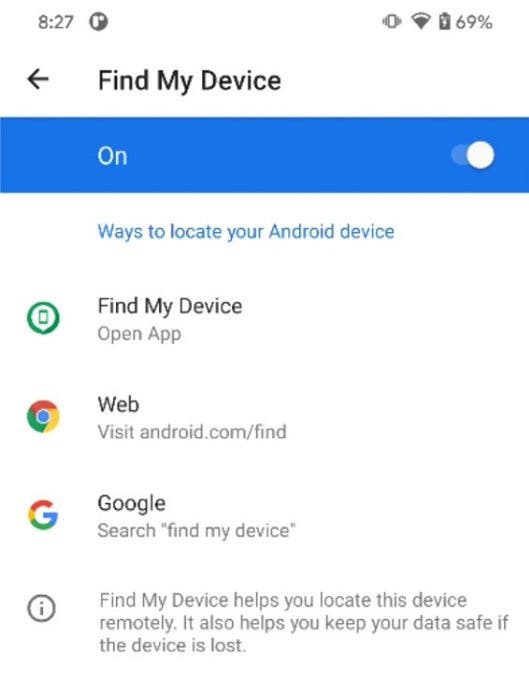 Android's Find My Device App
Google already has an app in the play store called "Find My Device," but it can only track devices logged in to your Google account. We can hope that after this network comes in a future update, users will easily find their lost or stolen devices. Although Apple AirTags still have a leg up in this fight cause it uses Ultra Wideband for wireless communications. The "Find My Device" app may be limited to using Bluetooth, which can be less effective than Apple's AirTags.
The only upside is the large network base of Android users with up to 3 billion devices running the OS. This, in turn, can help find our lost Android devices even more easily than Apple devices. However, real-world testing and usage is the only way to find out how effective it really is.
The app will most likely be integrated into Google Mobile Services (GMS), a set of Google-made apps and services, making it necessary to have Google Play Services on your device for this to work. Most devices are already eligible for this as they have the Services app preinstalled, except in China.
All of this should be taken in with a grain of salt, as the feature may not come in a future update. Especially due to Google being infamous for dropping projects out of the blue.