Back in 2017, Google announced Google Feed for Android users. The plan was simple, to get personalized content based on Google activity. Now, the company is redesigning the Google Feed and also renaming it to "Discover."
Google is adding a bunch of enhancements to Google Feed. First and foremost, Google is officially adding "Discover" to the Google homepage on mobile.
In Discover, the content would be more tailored according to our interests. Of course, that will be based on recent Google searches and activity on Google services. You know, you can turn that off, right?
Anyway, other cool features include are new topic headers which let you dive a little deeper into each interest. For instance, if you read cooking-related articles quite often; you'll see a topic "Cooking" in Discover. Tapping it will show you more cooking related articles that might interest you.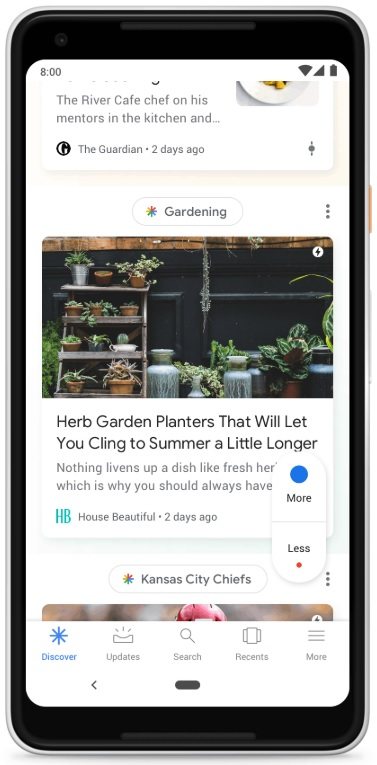 Previously, there was a "See fewer like this" option beside every interest on Google Feed. Now, the option has changed into a toggle that is present on the topic card itself.
Other than that, if language always comes between you and the content, now it won't. Google says "Discover will now be even more useful to people who speak multiple languages" In other words, you can now customize the language of the content, of a particular topic.
I believe the major takeaway from the new "Discover" is that it is arriving on Google Homepage. Surprisingly, it sounds exactly like the Internet Edge startup page where you see daily news and personalized content.