Google is rolling out another valuable feature for its "Workspace" services. The tech giant launched a "Search chip" feature for Gmail back in 2020, making managing emails easier. Likewise, the company is now rolling out similar Google Drive search filters so you can manage your files easily.
In a blog post, Google mentioned, "In November 2021, we announced a beta for search chips in Google Drive, which makes it easier for users to find relevant files faster and eliminates the need to perform multiple searches or sort through irrelevant results. Search chips are now generally available to all users."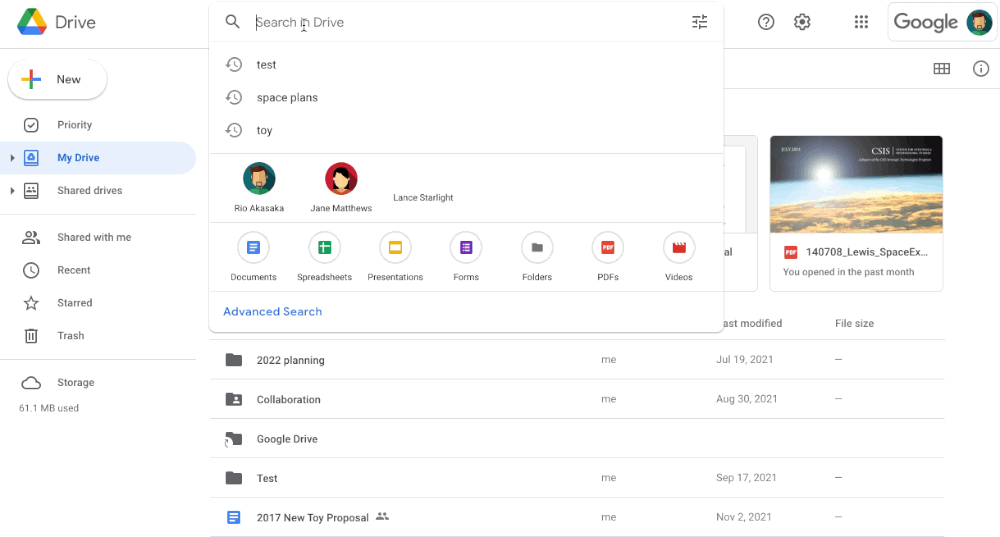 As Google demonstrates, the filters appear below the search bar, and you can use them by searching for a keyword. Search filters, similar to those in Gmail, include 'Location, File type, People, Last modified, Title only, and To do.' You can select various options from these Google Drive filters to quickly filter your search results and find files.
The feature was previously available in beta and rolled out to personal account users and Google Workspace users. These users also include G Suite Basic and Business users. Google also said it had implemented improvements since the initial beta test period.