The last few years have been great for Pixel devices and Android. The latest Pixels have gained many features with Android 12 and 13, and they continue to do so every day, month, and year. The latest addition to Android in the Clock app is that you can now set your own recording as an alarm tone.
First spotted by Telegram user @Cooooooob, we confirm this on our Pixel 6 with version 7.3 of the Clock app. However, this seems to be a server-side update rather than due to an app update, as the Clock app was last updated in October 2022.
Right now, the feature is only available to Pixel users, and we're not sure if Google plans to expand support to devices other than Pixel.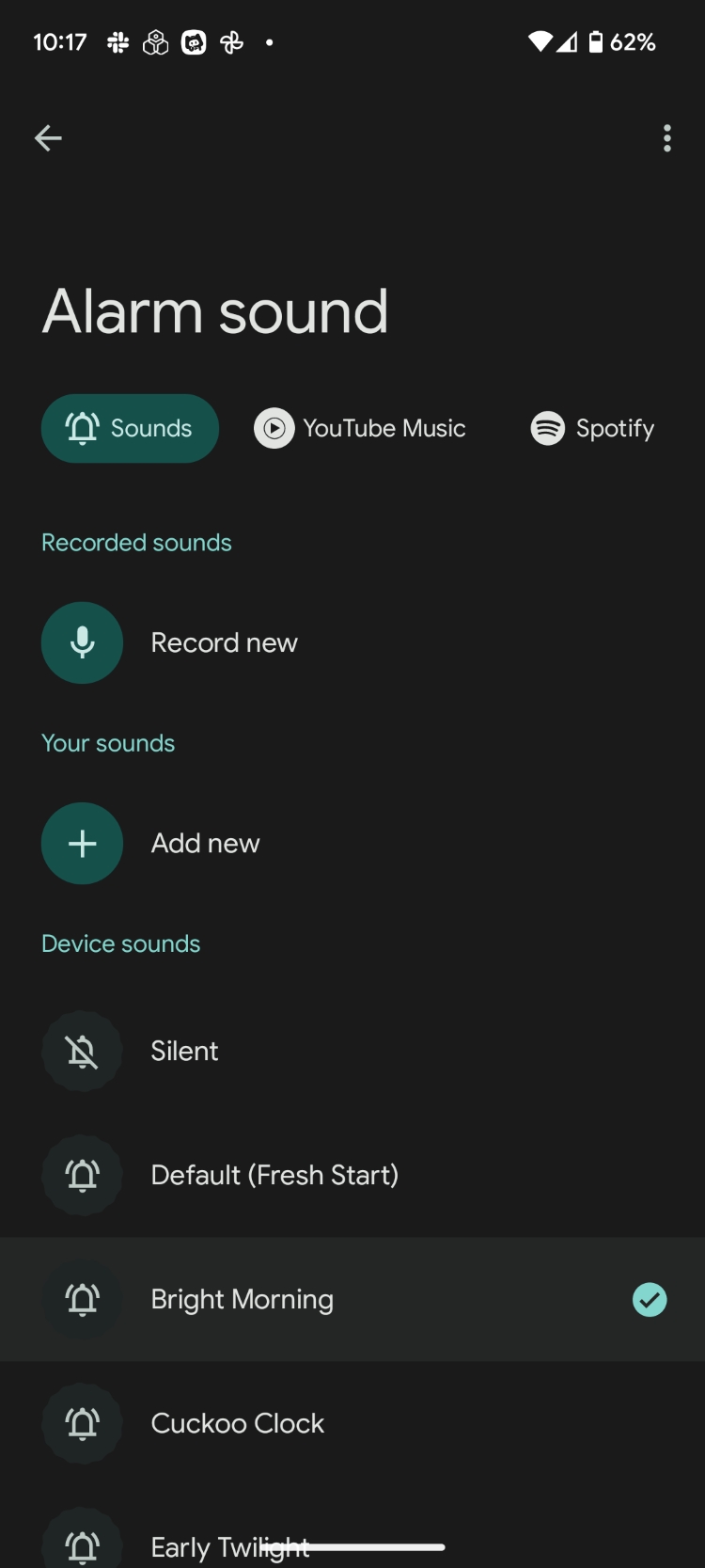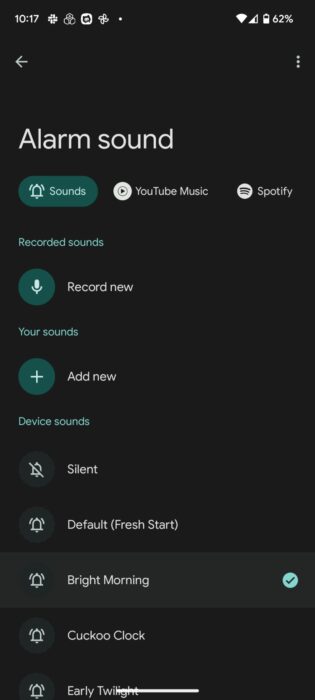 Other New Android Features
Apart from this, Esper's Senior Technical Editor, Mishaal Rahman, shared a few features that will make it to Android via a Google Play Services update (v23.02).
Artillery alert notifications in Ukraine. In March 2022, Google started sending air raid alert notifications for users with Android phones (+GMS) in areas where the govt. of Ukraine issued an alert. It seems Play Services will soon do the same for artillery alerts.
Smart Lock potentially rebranding to "Extend Unlock." The new Watch Unlock feature will let you unlock your phone using your watch if your watch is unlocked, on your wrist, and nearby (~1m, based on Bluetooth RSSI). This is AFTER your face/fingerprint isn't recognized when unlocking your phone. Comparatively, Smart Lock will keep your phone unlocked as long as it's connected to your watch via Bluetooth (Trusted Devices). It will not unlock your phone. To avoid confusion, rebranding it to "Extend Unlock" makes sense.
Low battery alerts for styluses using Fast Pair. When your stylus battery is getting low, you'll get an alert that the battery is getting low and that you need to charge soon. These alerts will use Fast Pair. I can't help but think this is for the Pixel Tablet.
"Tap to ID" Bluetooth trackers (see screenshot). If you spot an unfamiliar Bluetooth tracker, you may be able to tap it to identify it. Not sure exactly how that'd work, but there's a page that'll tell you whether the device is trackable and what you should do if it's unfamiliar to you (i.e., remove the battery).
An interesting observation by @nullby: Google's building Play Services APKs for Wear OS with a minSDK of 33, ie. Android 13. In case you need more evidence, the next major version of Wear OS will be based on Android 13!
Out of all the new features, it'll be interesting to see what Google does with the next WearOS version. The current WearOS version is based on Android 11.
What are your thoughts on these latest features? Let us know in the comments section below.