Music always seems to elevate our mood and what better way than stimulating our lazy mornings with our favorite music.
Helping you start your day with music, Google has rolled out the most significant update to its Clock app by integrating Spotify, one of the largest music streaming apps.
With the new update, users will be able to connect their Spotify account with Google clock app. Thankfully, the feature works for both free and premium users.
Heading into the "Alarm Sounds," you will encounter two new tabs namely "Sounds" which is for default alarm sounds (beep…beep!) and "Spotify" where you will now be able to choose from your favorite music.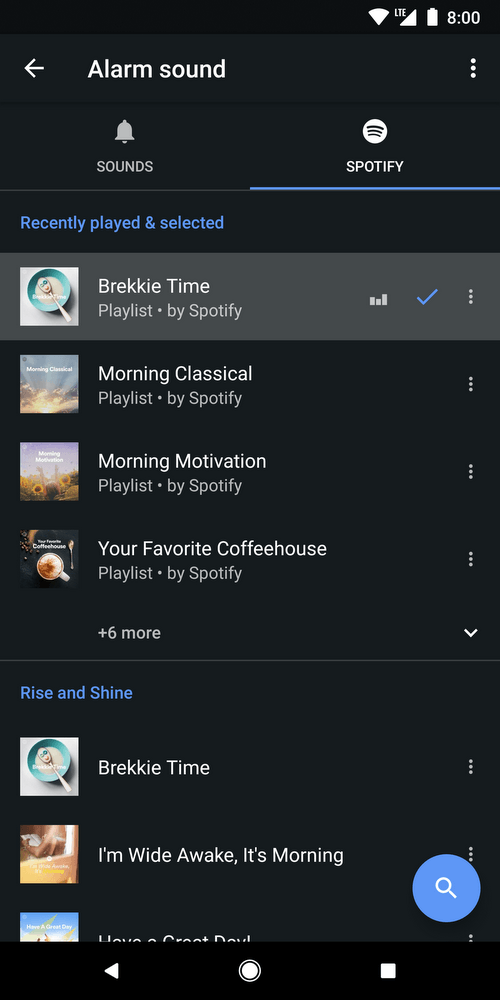 Under the Spotify tab, you can choose from "Recently Played" music, and curated morning playlists termed "Rise and Shine." And the best part – you can search for any soundtrack on Spotify and set it as your Google alarm clock tone.
According to the blog post, the latest versions of the Spotify app and Google clock app have to be installed to enjoy the new "beep" alternative.
The new Clock app feature will start rolling out this week on Google Play Store and will support every Android device running 5.0 and above.
Moreover, a Google spokesperson mentioned to 9to5google that YouTube Music would add a similar kind of Google Clock integration.
While, there are plenty of alarm apps on Google Play Store which offer many interesting features, using a stock android clock app, now with personalized soundtracks, sounds a lot easier.