Google has released the latest version of its Chrome browser — Chrome 77 — which has brought in several new features for Android users. Among the various features, the primary one is the ability to share web pages with other devices.
The "Send To Your Devices" feature
The new "Send To Your Devices" feature allows you to share a particular web page you are at, to your other devices. This will let you easily visit a web page on your other device (say your laptop) when your smartphone is not around.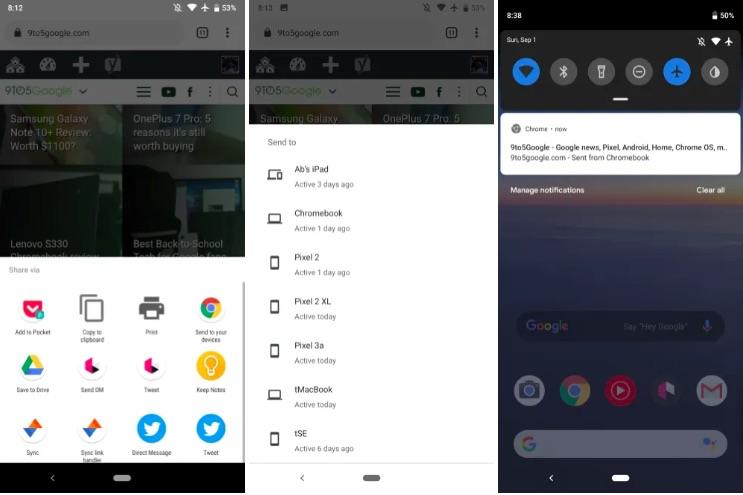 As a reminder, the feature was initially available to some users back in July and will now reach out to more users.
For those who don't know, Microsoft has already implemented a similar feature on Android with its feature called Continue on PC. You can send web pages to your Windows 10 PC which show up as notifications in the Action Center.
How to use the "Send To Your Devices" feature?
The process of sending a particular web page to other devices is pretty simple:
While on the web page, go to the share-sheet menu. Here, look for the "Send To Your Devices" option.
Once you have selected the option, you have to choose the device you want to share the page with from the list that appears. The feature only works with devices tied to your Google account.
Following this, the recipient device will get a notification, and the process will be completed.
Other Chrome 77 features
Apart from the "Send To Your Devices" feature, Chrome 77 has added changes to the Downloads section. The menu bar present in the top-left corner has now been replaced by media-type buttons for an organized appearance of downloads.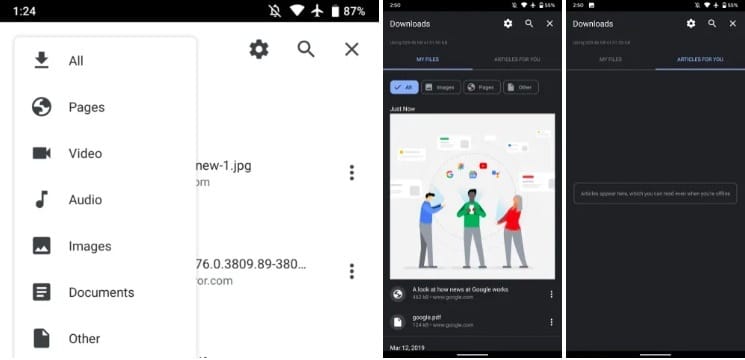 Chrome 77 is also testing two features: first is the "Articles for You" feature wherein Google will save content. The other one is Contact Picker API that will let you select some details from your contact list and share limited information with websites.
There's a new Site Isolation feature that will help secure cookies, HTTP resources, and more if you visit attack-prone websites.
Additionally, the Chrome 77 update includes around 52 bug fixes and performance improvements.
In addition to Android, Chrome 77 is also available for iOS, Mac, Linux, and Windows users. 
As a reminder, the update will eventually roll out to all users with the complete change-log.