Google announced on Thursday in an official blog post that the 'Secure' indicator on websites will be removed from September onwards. The move is followed by the gradual shift of web towards adopting HTTPS as the default safety protocol.
Starting from Chrome version 69, which is set to release in September, websites working on HTTPS will no longer feature the secure text in address bar.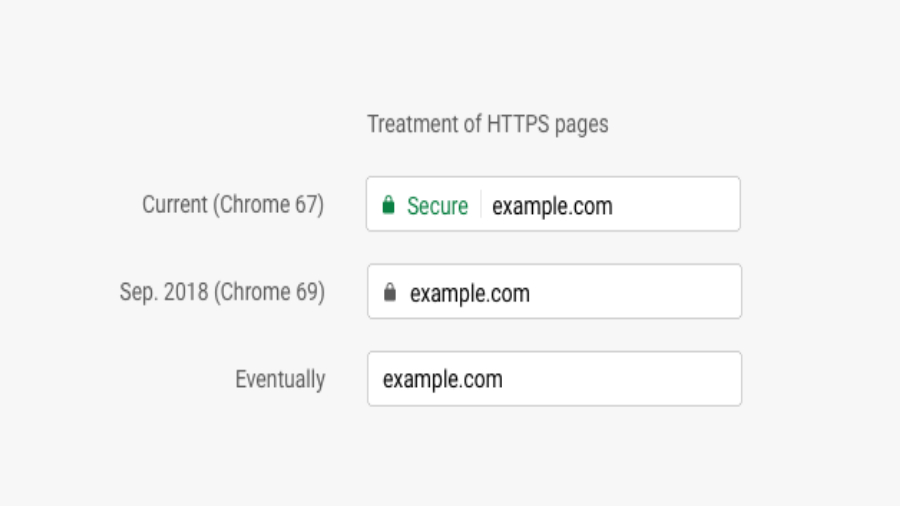 Also, the websites that still work on HTTP will have a 'Not Secure' indicator in grey color. When a user enters the text in an interactive form, the indicator will change to red as a warning for the risks involved on the webpage.
These changes will reflect from October with the release of Chrome 70. Since obtaining HTTPS has become much cheaper and easier these days, such changes were bound to take place.
A Quick Recap On HTTP and HTTPS
HTTP stands for HyperText Transfer Protocol and HTTPS denotes HyperText Transfer Protocol Secure. Both the protocols are used as the basis for sending data from your browser and connecting to any webpage. HTTPS is considered more secure as compared to HTTP because of data encryption by Transport Layer Security (TLS).
This announcement is the part of Google's 'HTTPS 100%' plan which is aimed at loading all the websites on Google via HTTPS.