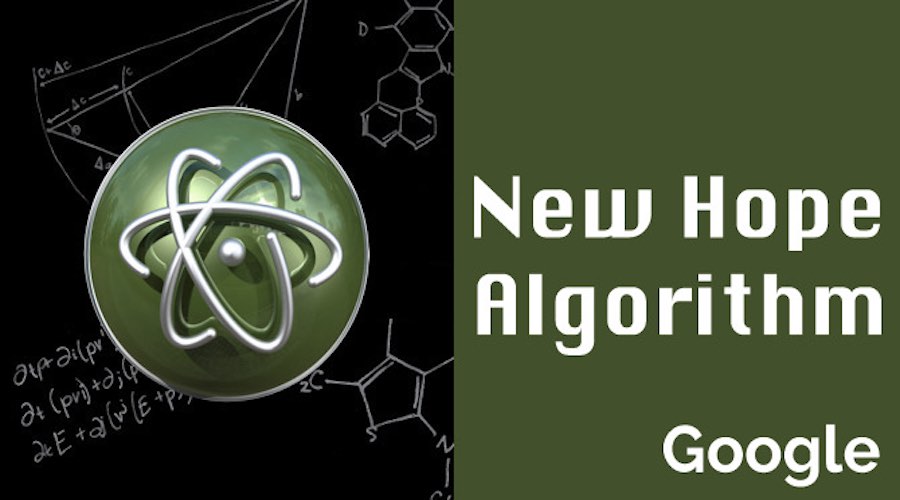 Short Bytes: Google has launched a new encryption algorithm in its Chrome web browser to fend off attacks launched by powerful quantum computers. Called the New Hope algorithm, this "post-quantum cryptography" is being tested in Chrome Canary builds to develop a stronger security algorithm within two years. The new encryption adds just 2KB of extra data that is sent in each direction when a new HTTPS connection is made.
M
odern day software and websites are increasingly using multiple encryption techniques to save their customers from hacking techniques. However, with the advent of new quantum computing techniques, the present encryption techniques are facing a challenge.
If you are a regular follower of fossBytes, you might have come across the fact that quantum computers are different sort of machines that make use of qubits to solve the problems way faster than your conventional computers.
At present, the risks posed by quantum computers to the encryption techniques are small as quantum computing is still in its development phase. However, as tech giants like IBM, Google, Microsoft, and Intel are heavily investing in this technology, in future, a powerful quantum computer would be able to break any internet communication.
Google experimenting with Post-quantum cryptography in Chrome
Looking into the future, Google is now trying to secure your favorite Chrome web browser with the help of what Google call "post-quantum cryptography".
As an experiment, Google is starting to use a new post-quantum key-exchange algorithm called the New Hope algorithm. This in-testing cryptography is enabled in Chrome Canary and appears in just a small fraction of connections with Google's servers.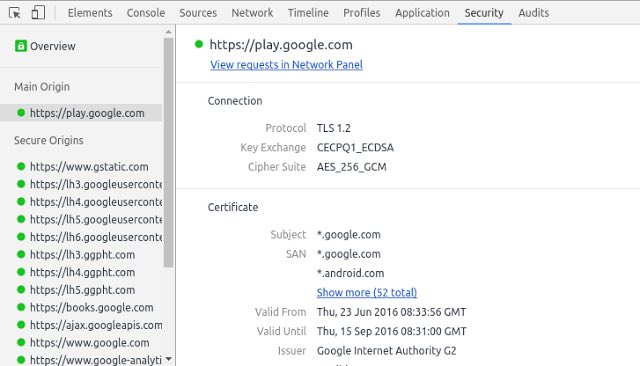 The Chrome Canary users can see whether New Hope is being used in their browsers by opening the new Security Panel and looking for "CECPQ1" while visiting Google Play Store. Note that all Google domains are not having this algorithm enabled.
The New Hope algorithm is being added on top of the existing encryption algorithm to gain insights and bigger data sets to study the post-quantum algorithms in a better way. With the help of this experiment, Google is also looking for flaws in the popular Ring-LWE algorithm.
Google isn't planning to make New Hope a de-facto standard in its Chrome web browser. Instead, with this experiment, the tech giant hopes to develop an even better algorithm in upcoming two years.
Did you find this article helpful? Don't forget to drop your feedback in the comments section below.
Also Read: Our whole coverage on Quantum Computing