Google Chrome's Data Saver feature helps load pages faster when there is low network connectivity on Android devices. In addition to this, the Chrome Lite Pages now work with secure websites apart from the regular ones.
Chrome now optimizes HTTPS pages by showing a 'Lite' indicator in the URL bar, much like it does with the HTTP pages when there is a low internet network. Users will also be provided with an option to switch to the original version of the webpage.
Additionally, Lite pages will automatically turn off when users often choose for the original version instead of the lighter version of the webpages.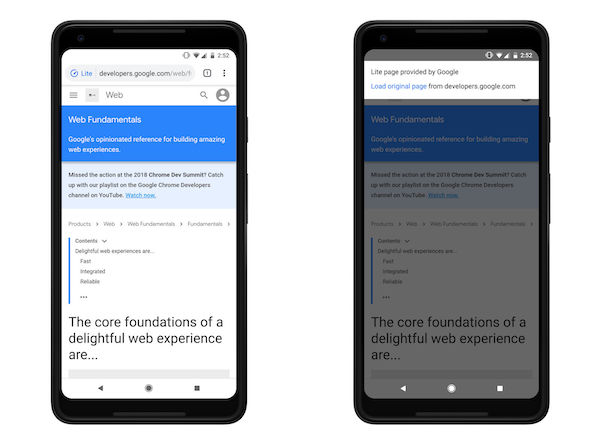 While optimizing the secure pages, only the URL is shared with Google and information such as cookies, login information, and personalized page content remain unshared.
It is noteworthy that the optimizations are added to the pages on various criteria such as when the network is extremely poor (2G or slow-2G), and users struggle to load the pages or when the load time exceeds five seconds.
For the uninitiated, Chrome's Data Saver mode loads content up to two times faster in poor internet conditions and reduces data by up to 90%. It can be enabled by heading to the settings menu on Android.
However, the feature is not applicable to secure pages when accessed via Chrome's desktop version.