Google Chrome is among the world's top browsers ever to exist, and it keeps getting new features often. Google is rolling out Journeys, a new history feature for Chrome that lets you view your browsing history sorted by topic. Likewise, you can revisit your older browsing sessions based on the topics you were searching for.
Everyone knows that Google keeps a detailed track of everything you do, but what happens when you get to see it? Journeys, a not-so-creepy feature, can help you get back to your research from your browser history. Google also released other features in the Chrome update, like more Chrome Actions and an Android widget.
Journeys, Chrome Actions & Widgets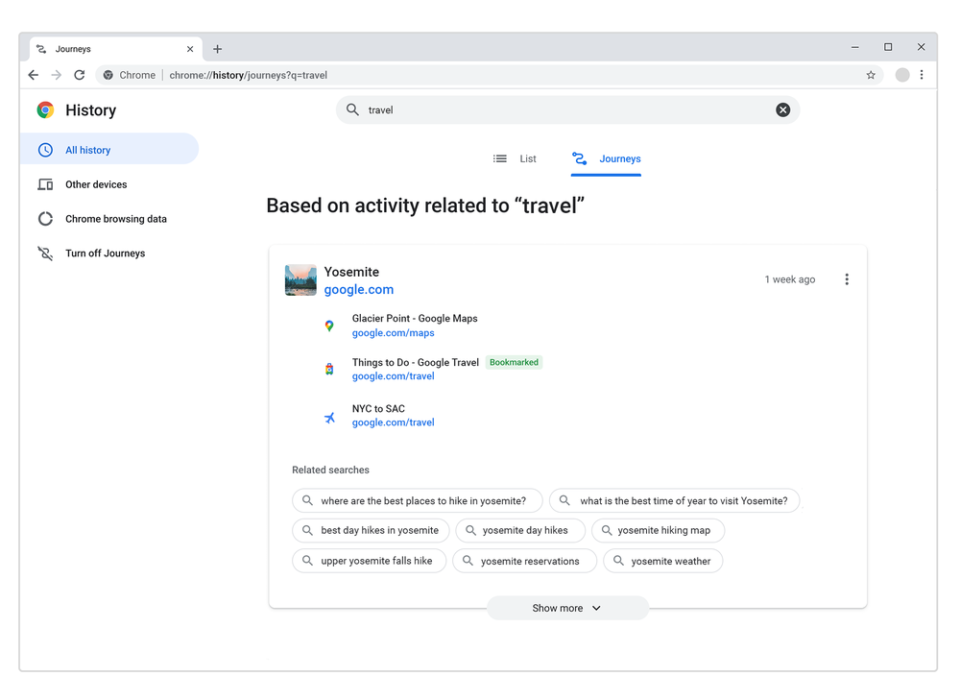 On Tuesday, Google announced the Journeys feature and other updates in a blog post. On paper, the feature sounds like it could help users get back to what they were doing more conveniently instead of digging through several links in the browser history list. Journeys will display analytics of the sites you frequently visit and provide suggestions for related searches.
"When you type a related word into your search bar and click on "Resume your research" or visit the Chrome History Journeys page, you see a list of relevant sites you visited and can quickly pick up where you left off, whether it was earlier today or weeks ago," reads Google's blog post. The post also notes that you can delete individual entries or entire clusters of activity from your history. Above all, you can turn off the Journeys feature altogether.
Google is also rolling out new Chrome Actions and widgets, apart from the history feature. Chrome actions are commands that you can type in the address bar to execute.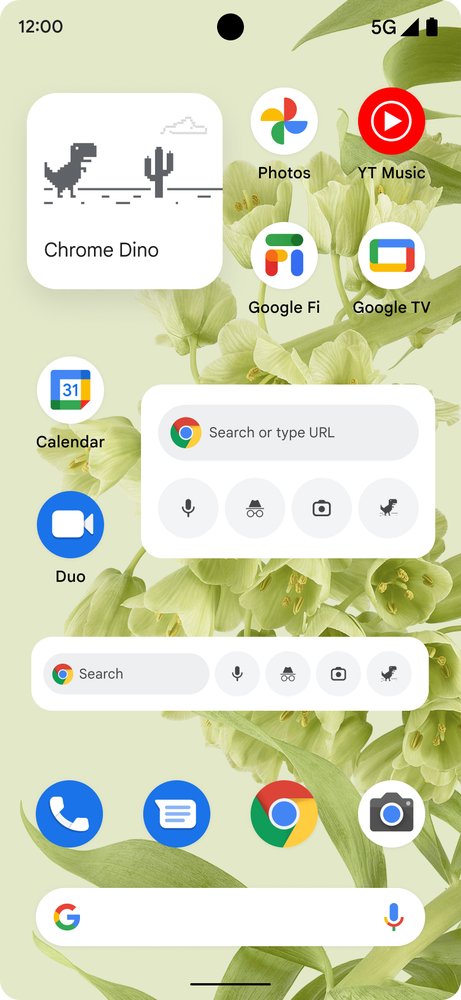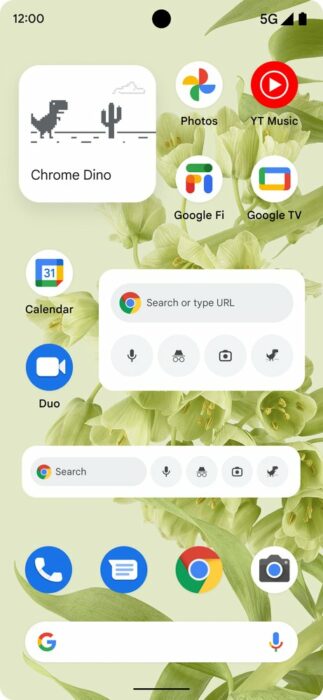 Finally, the new widgets for Chrome on Android include an address bar and four icons, while the other has the address bar on the left of the icons. You also have a widget for Chrome's infamous Dino game to play while you're offline.