Google Chrome is the most popular web browser out there. But with all the fame it has gathered it has also received criticism for being a resource hogging software, no matter what device you have. Thankfully, that might change in the coming future.
The background tabs in Chrome for Android will be suspended after 5 minutes of inactivity. Engineers at Google are currently working on it and the proof was first found by XDA Developers.
They found a commit in Chromium Gerrit which mentioned the StopLoadingInBackground flag. This feature was originally supposed to be enabled by default, but that never happened. Now the comments in the summary of this new feature indicate that this time StopLoadingInBackground feature will remain on by default.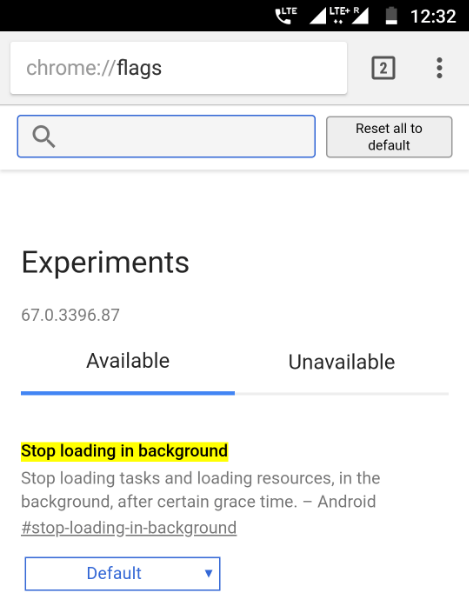 It is also clear that the new updates in Chrome for Android will improve your phone's performance. It will also save battery life by suspending the loading and fetching of resources on a Chrome tab if it gets pushed to the background for more than 5 minutes.
For the last five months, the team at Google has been running this experiment, and they seem ready to have tackled all the issues they discovered with it. The test results have shown a significant reduction in CPU work that takes place in the background.
Moreover, the foreground performance has also improved in cases where two or more tabs are loading at the same time. Given that a lot of people listen to music and watch videos in picture-in-picture mode with Chrome, Google will also make sure that media playback activities are exempted from the suspension.
It is noteworthy that this feature has been implemented on Android platform only. So people using Chrome on the desktop will have to wait longer for similar features. Meanwhile, desktop users can use The Great Suspender which does a similar job of suspending tabs on Chrome after a few minutes of activity.
You can read Google's official documentation to know more about stopping background loading in Chrome on Android.