As Google was getting a large number of requests from the law enforcement agencies to access user data, the company has now decided to charge a fee for the same.
As reported by The New York Times, the prices for giving user data access to enforcement agencies will range from $45 for a subpoena, $60 for a wiretap, and around $245 for a search warrant. A fee will be charged for other legal requests as well.
The collected fees will be used to manage the costs related to manpower and resources required for providing the subpoenas and warrants.
Google and other Silicon Valley firms usually don't charge for fulfilling law enforcement requests even though federal law permits companies to implement a government reimbursement fee like this.
But Google's decision to take charge is going to have a high impact on how the company and the law enforcement agencies deal with legal requests in the future.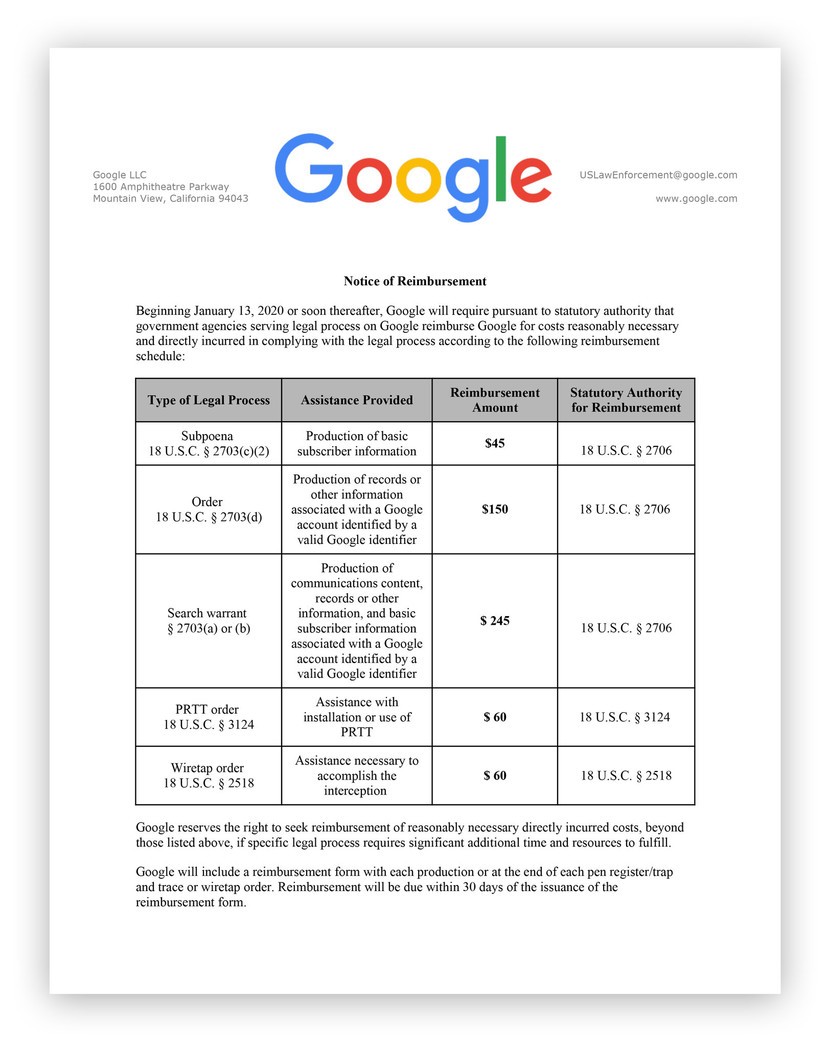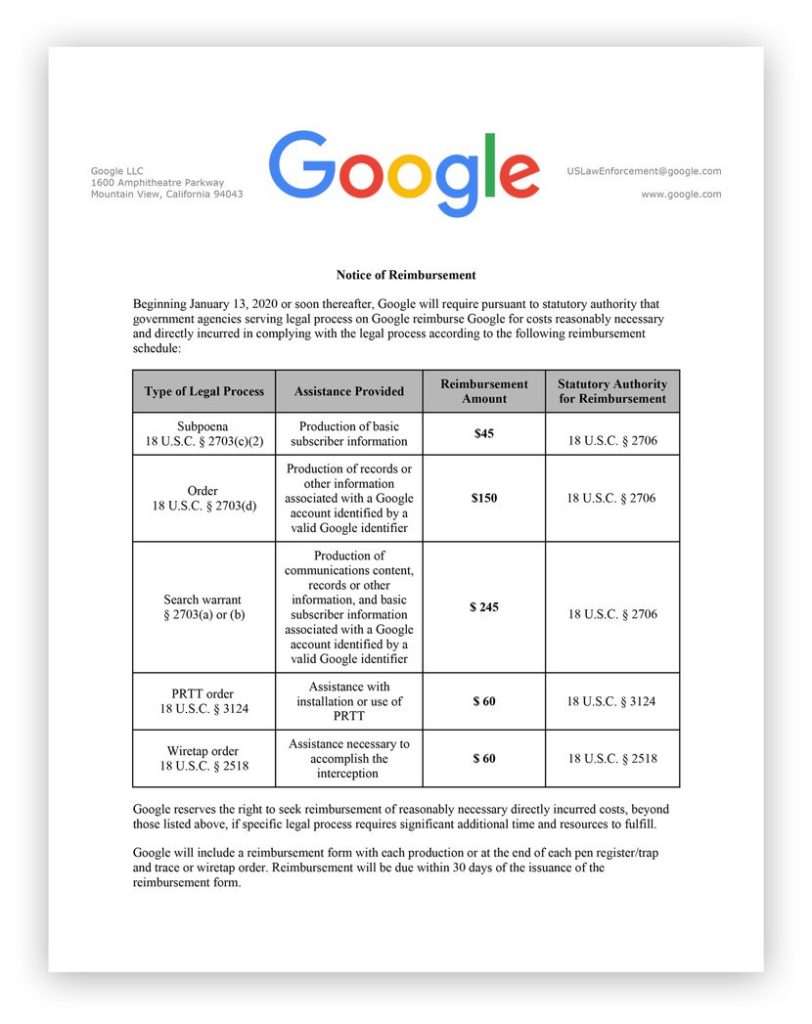 Several Silicon Valley-based companies have not taken any fee for providing any information to the law enforcement agencies for a long time.
If the practice of imposing a fee comes in effect on a large scale, it will look like the companies want to make a profit from legal activities too.
On the other hand, some law enforcement agencies are concerned that charging for data search warrants could lead to other smaller companies doing the same. This, in turn, could lead to small-town police departments having to cut down their data requests and prioritize cases based on importance.
According to privacy experts, such fee from the enforcement agencies is necessary to meet the cost incurred by the company in providing the data.
Google has a large amount of information on billions of users. Law enforcement agencies in the US and all around the world submit a large number of legal requests to get user data. It 2019, Google received almost 75,000 legal requests in the first half of the year on around 165,000 accounts worldwide.
Previously in 2008, Google charged a fee for legal requests to provide user data, but the practice was later ended by Google. A spokesman said that the company was not systematically charging an amount for legal applications but as of now, Google has decided to take a fixed charge for various legal requests.