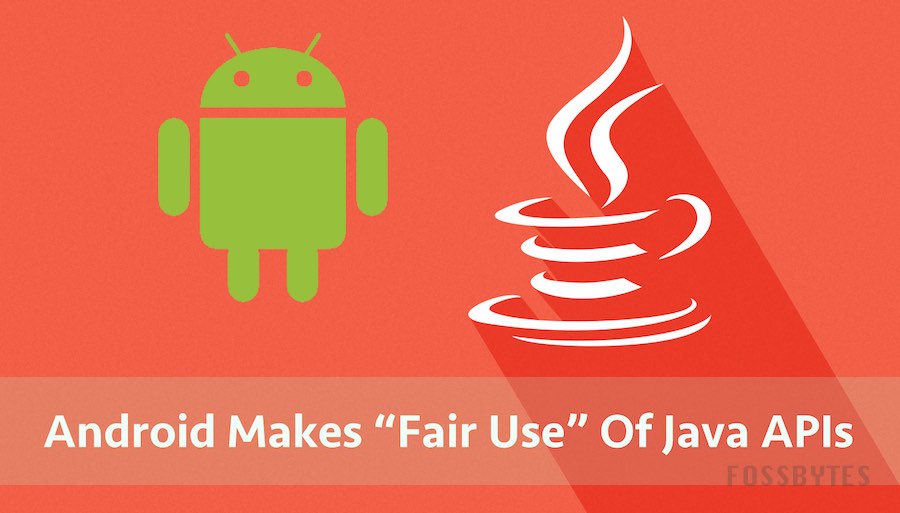 Short Bytes: After a two-week trial, a federal court ruled that Google's Android operating system doesn't infringe Oracle's Java APIs. While Google has saved $9 billion in damages, Oracle is preparing to appeal again in Federal Circuit Appeals Court. For the time being, this win is a great news for open source community and programmers who use free and open programming languages to make innovative products.
I
n 2010 database company Oracle sued Android-owner Google, saying that Android mobile operating system infringes Oracle-owned Java copyrights. Oracle said that Google's reimplementation of 37 Java APIs is illegal as they are protected by 'fair use'.
In the latest developments, Google has won the latest round of this legal battle. On Thursday, a jury found that Google didn't violate fair use doctrine by declaring code and the structure, organization, and sequence of Java APIs.
This battle, that has been going on for the past six years, could have cost the Android-owner about $9 billion in damages.
Google's Java implementation didn't reuse Oracle's copyrighted code. But, to ensure compatibility, Google used a list of function names, also called application programming interface (API), with the same names and function.
Google's lawyers cited a 1995 ruling that stated that a company didn't infringe copyright when it created a spreadsheet and organized its menus just like the popular spreadsheet Lotus 1-2-3.
A win for open source and programmers!
This case is also important for open source community because it helps clarify the current copyright rules that tell programmers what "things" they can borrow for their work under fair use. It's a win for the software developers who are dependent on open and free programming languages to make innovative products.
In the world of programming, very often programmers mimic certain characteristics of other software to ensure functionality. Sometimes they duplicate the command sequences and its characteristics, with different code, to make them compatible with all machines.
However, Oracle is almost certain to appeal the same to the Federal Circuit Appeals Court in near future. Given the Federal Circuit's track records, there's a decent chance that lower court's decision will get overruled.
Have something to add? Feel free to share your comments with us.
Also Read: Google Is Soon Bringing Official Support For RPi 3