As reported by Bleeping Computer, Google, the search giant, is banning some of the popular web browsers like Konqueror, Falkon, and Qutebrowser. If you're using any of the mentioned browsers, there are chances that you'll be restricted from logging into Google services.
The ban was discovered by a Reddit user who posted about the same on the platform. The post garnered attention from several Linux enthusiasts who also reported they aren't able to access Google services from some Linux browsers.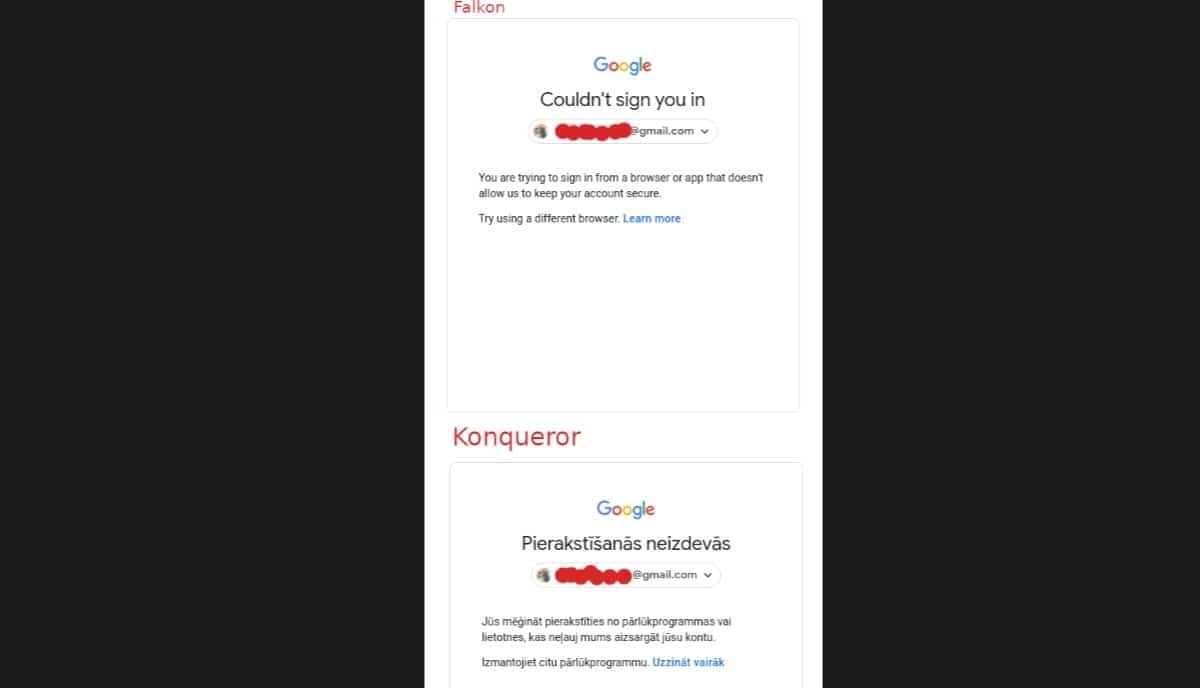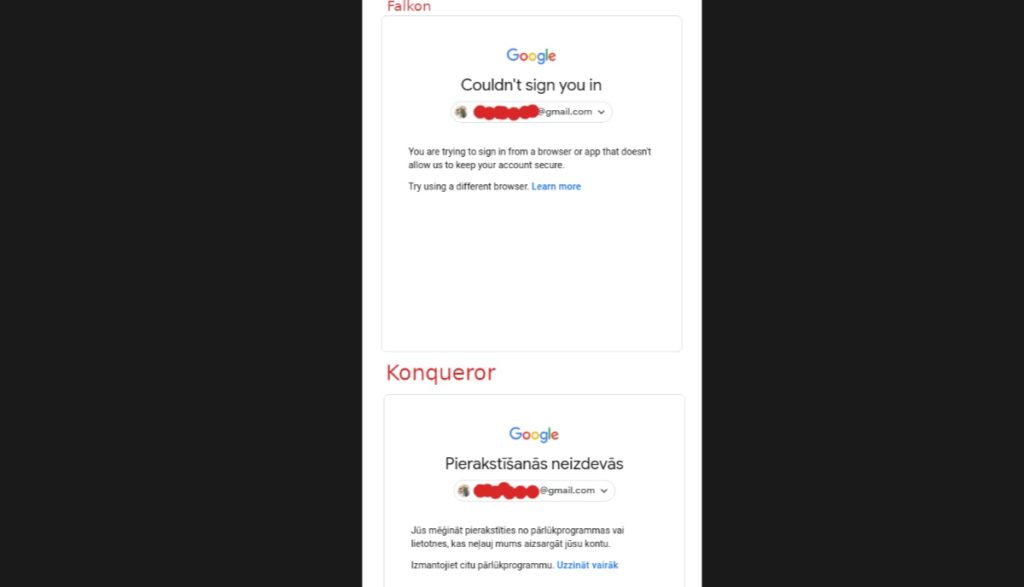 When users try to log in using Konqueror, Falkon, or Qutebrowser, they are greeted with the following message, which mentions that the browser isn't secure.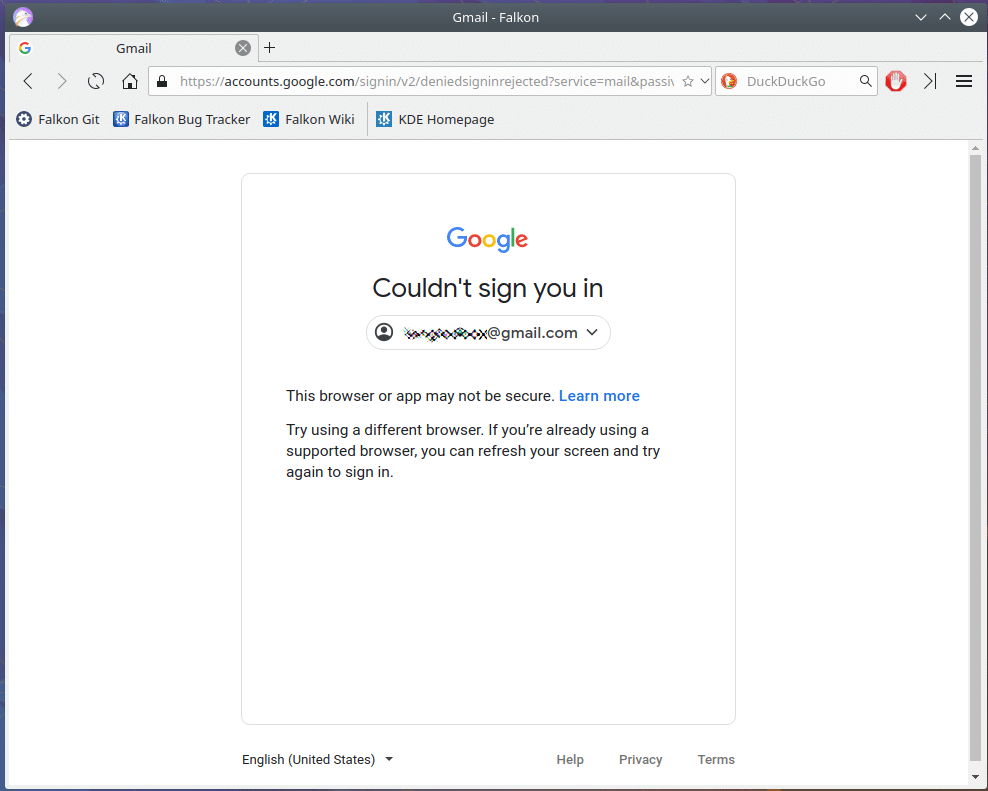 There is a 'Learn more' link in the error message that redirects to a Google support article stating the following possible reasons behind the blockage of Google services on Linux browsers:
Don't support JavaScript or have Javascript turned off
Have unsecure or unsupported extensions added
Use automation testing frameworks
Are embedded in a different application
However, in the Reddit thread, many users said that they were able to log in from the aforementioned browsers, which makes it difficult to pinpoint the exact reason behind the issue.
There are several theories floating as to why Google has blocked the browsers. Some say that it is an A/B test being conducted by Google, while others report that it is because of a particular version of QtWebEngine installed in the machines facing the issue.
Are you also unable to access Google services from a Linux browser? Tell us in the comments.