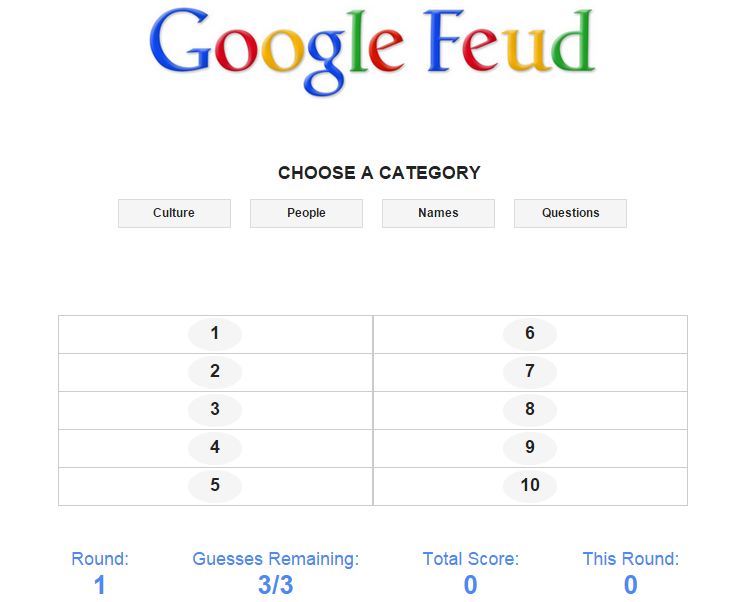 We all bet on Google's intelligence. "Google knows everything" is a proverb now. Whatever one types in Google search bar, gets his desired option among two to three suggestions of Google's auto-complete box. Google knows about the interests far too many people. Can you beat the top search engine in its own forte? Try out Google Feud then.
G
oogle has turned this concept of auto-complete textbox into a fun game-
Google Feud
. The resembles the American television game show- Family Feud, in which two families have to guess the most popular answer to a question and the answer is judged according to survey performed previously on a hundred people.
The rules of  game play are pretty analogical in Google Feud. Google Feud gives you the initial part of a phrase to be searched and you have to guess the rest of it. To score high your guess has to be among the most trending searches. There are four categories to select from- Culture, People, Names and Questions. You get three chances for your wrong entries. If you keeping hitting popular guesses, the game goes on earning you points. When three wrong guesses are done, the game is over. Moreover, you can also check out Google's Fun Tricks You'll Love to Use.
For example, if the initial phrase in the Question category of Google Feud is "is it possible to", possible guesses may be "loose weight", "become millionaire", "hack wifi", etc. But points are awarded according to popular searches by visitors on Google.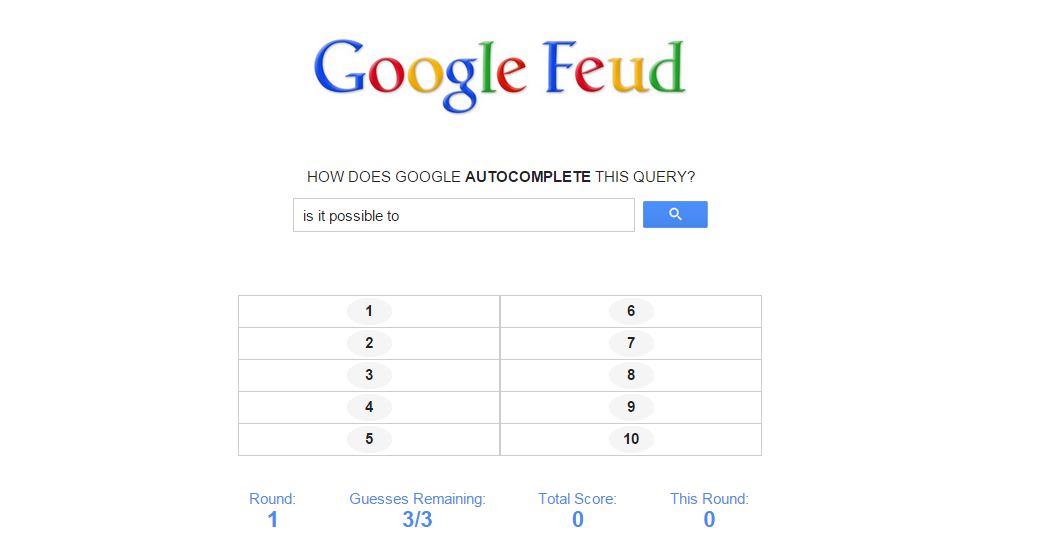 It is definitely more fun than it sounds. Try it out to explore your guessing levels and check how well you know about the interests of people around the globe.
Play Google Feud here
What you think about Google Feud? Tell us in comments
For more updates and interesting stories, subscribe to fossBytes newsletter. [newsletter_signup_form id=1]