A
nnouncing a
new update
for their News Feed (delivered through the Google app), the search giant proudly talks about how advanced their machine learning algorithms have become in finding better content for you.
From now on, various search topics like popular movies, tv shows, music videos, artists, etc. would carry a 'Follow' button. This would allow Google to understand the things of your interest, other than the ones their algorithms could guess.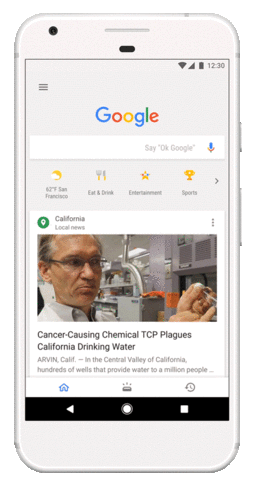 For instance, you can keep an eye on the latest talks about Game of Thrones by tapping the Follow button for the same.
Also, the news feed would include stories from different news sources, including the ones that are fact-checked, to provide differing viewpoints about a particular topic.
It was in December last year when Google first announced the news feed feature. Google says the news cards you see in your feed would become more relevant over time and they would also change along with your interests and the things trending in your area.
The new set of changes is quite similar to the things we see on Facebook. Users 'Like' and 'Follow' various Pages and People on Facebook to see relevant content in their News Feed. And for Google, until now, they have mostly relied upon their algorithms to know what their user like and wants to see.
Adding a means to know what a user exactly wants is definitely a step forward towards the company's goal to make things personal for their users.
However, the social network has been criticized for their inefficiency to stop fake news stories from spreading across their network. Thankfully, for Google, they are still away from the public out lash.
The updated Google app with the new news feed is currently being rolled out for Android and iOS devices in the US, with more countries to follow soon.
Got something to add? Drop your thoughts and feedback.