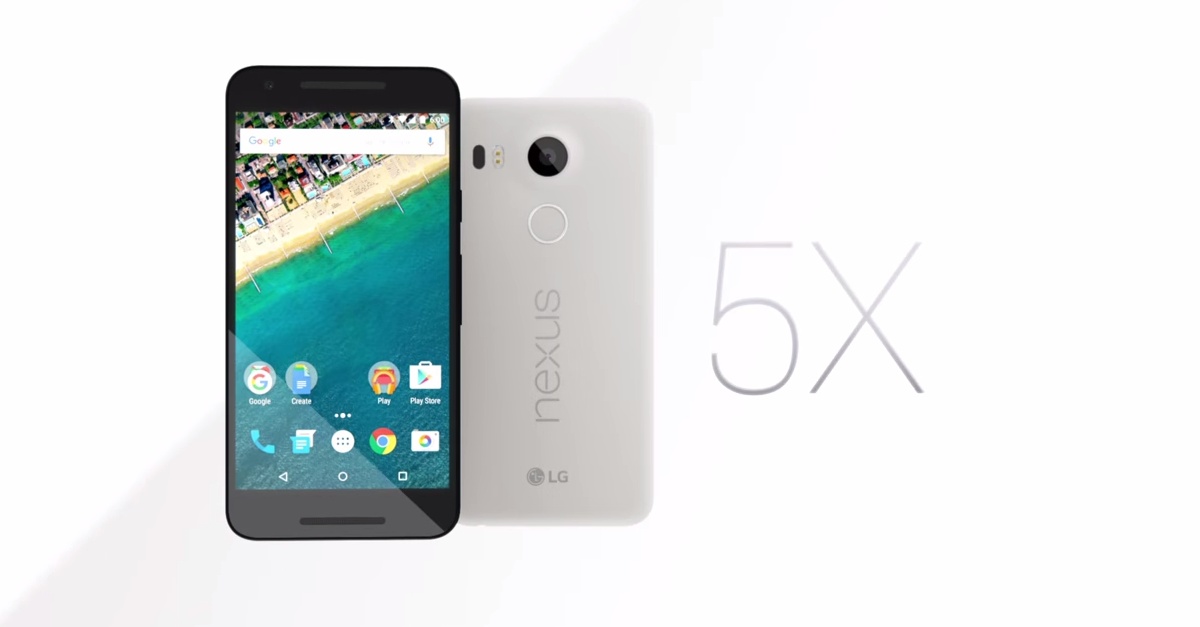 Short Bytes: Google is back with its new flagship smartphone Nexus. Today, it announced two Nexus models: Nexus 5X and Nexus 6P.
G
oogle announced its new family of Nexus phones and it'll be powered by the new
Android 6.0 Marshmallow
. The new Nexus 5X is made by LG and the Nexus 6P is made by Huawei. They are also available on the Project Fi network.
The Nexus 6P is designed by Huawei and it's the first all-metal body Nexus phone with a 5.7-inch display. The smartphone comes with a 64-bit Snapdragon 810 v2.1 processor, 3GB RAM and the revolutionary USB Type-C port. The phone also features a fingerprint sensor at the back that will wake up the phone and work with Android Pay.
The Nexus 6P also comes with the best camera you've ever seen on a Nexus device. The 6P comes with a 12.3-megapixel camera and an HD 8-megapixel front camera.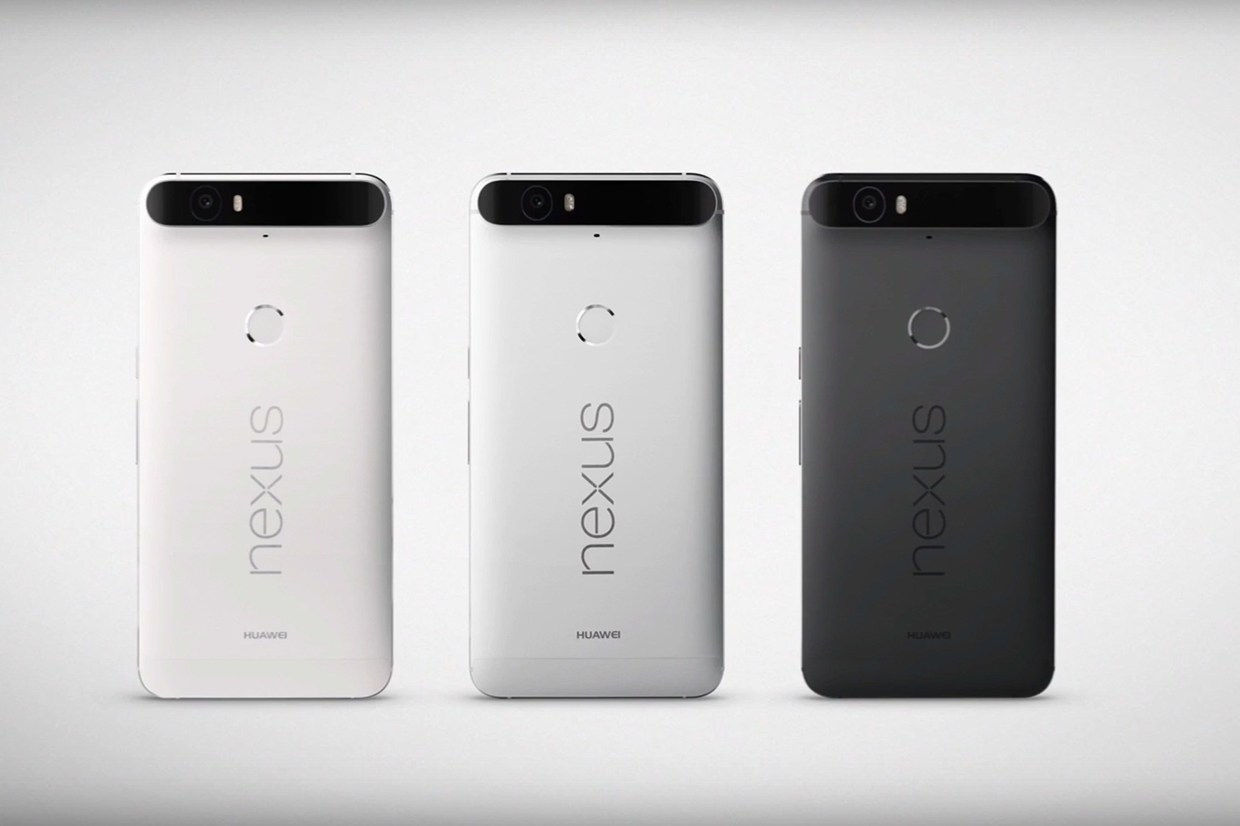 The phone will be available in 3 colors – frost white, aluminium and graphite –  and it'll be powered by a 3450mAh battery.
The Nexus 5X is made by LG and it's the smaller member of the family with a 5.2-inch 1080P screen. The 5X comes with a Qualcomm Snapdragon 808 processor coupled with a 2GB RAM. As the name suggests, Nexus 5X is the upgraded version of the Nexus 5.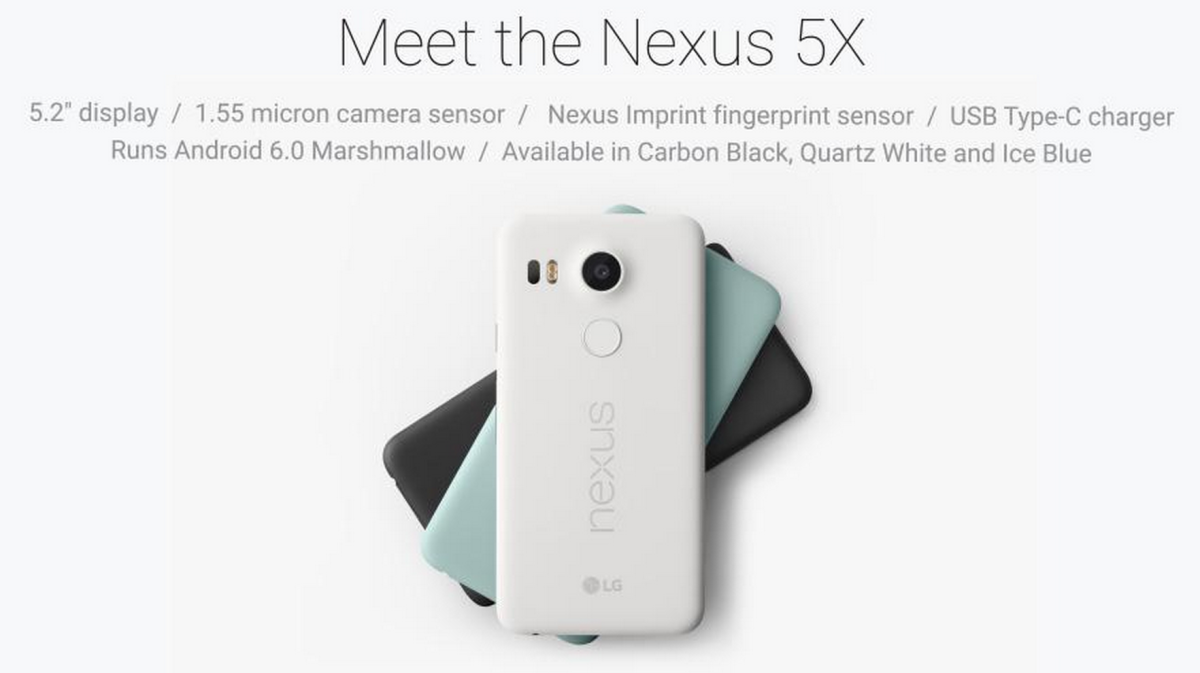 This also features the fingerprint sensor, a USB Type-C charging port and runs on Android 6.0 Marshmallow.
The Nexus 5X will also be available in three colors – carbon black, quartz white and ice blue – and it features a 12.3-megapixel camera and a front-facing 5-megapixel camera.
Google has also announced the Nexus Protect, an insurance policy for the accidental damages.
The Google 6 Marshmallow update will start rolling out to existing Nexus devices (5, 6, 7, 9 and Player) from next week.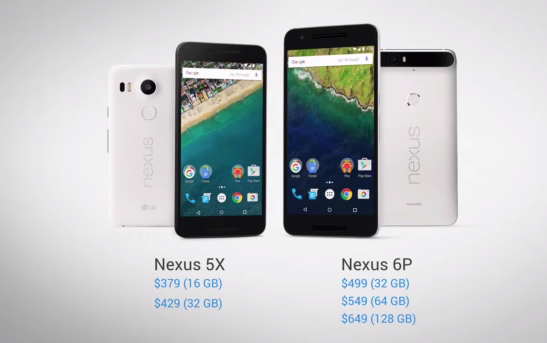 These new Nexus devices are available for the pre-order, starting from today.