The moment that so many people have been waiting for is just around the corner. Google's Android and other operating systems will soon work together more efficiently. Likewise, Google made many announcements at CES 2022 highlighting interconnectivity features towards curating the Android ecosystem.
No, Google didn't mention the word "ecosystem," but all these announcements about other platforms working "better together with Android" account for the same. Google's vision for 2022 is to make Android work better with other devices running other OSes. These include devices with Wear OS, Chrome OS, the new smart-home platform Matter, and even Windows.
"Better Together" With Android
Apple users can brag about the convenience of setting up new devices using their phones or laptops. Android users haven't been able to take advantage of seamless connectivity so far, and Google knows it. Consequently, Google's primary announcement is to bring its Fast Pair technology to all devices.
The tech giant's Quick-Connect feature has gained popularity since its launch in 2017. Fast Pair uses Bluetooth Low Energy protocol and location services to discover and connect devices via Bluetooth easily. Consequently, Google wants to bring Fast Pair to Google TV and most Android TV devices.

The rollout of the Fast Pair feature to other devices should begin in the coming months, which will make the Android ecosystem foreseeable. It will let users quickly connect their headphones and wireless earbuds to their Android TV-based TVs. Fast Pair for headphones will likely launch for Chromebooks too shortly. Fast Pair will also come to Matter-enabled devices, a new standard for smart-home devices.
Interconnectivity brings new features
Another feature based on the "better together" vision, Google, is introducing the ability to switch audio streams. This means that users will be able to transfer audio streams from a smartphone to a Chromebook or vice versa. This feature will be available to Android phones, tablets, and Chromebooks.
In addition, users can set up their Chromebooks using a paired Android device. In the same vein, this feature could also work on Android TV-based devices. While setting it up, users can transfer account and WiFi information over Bluetooth during the process.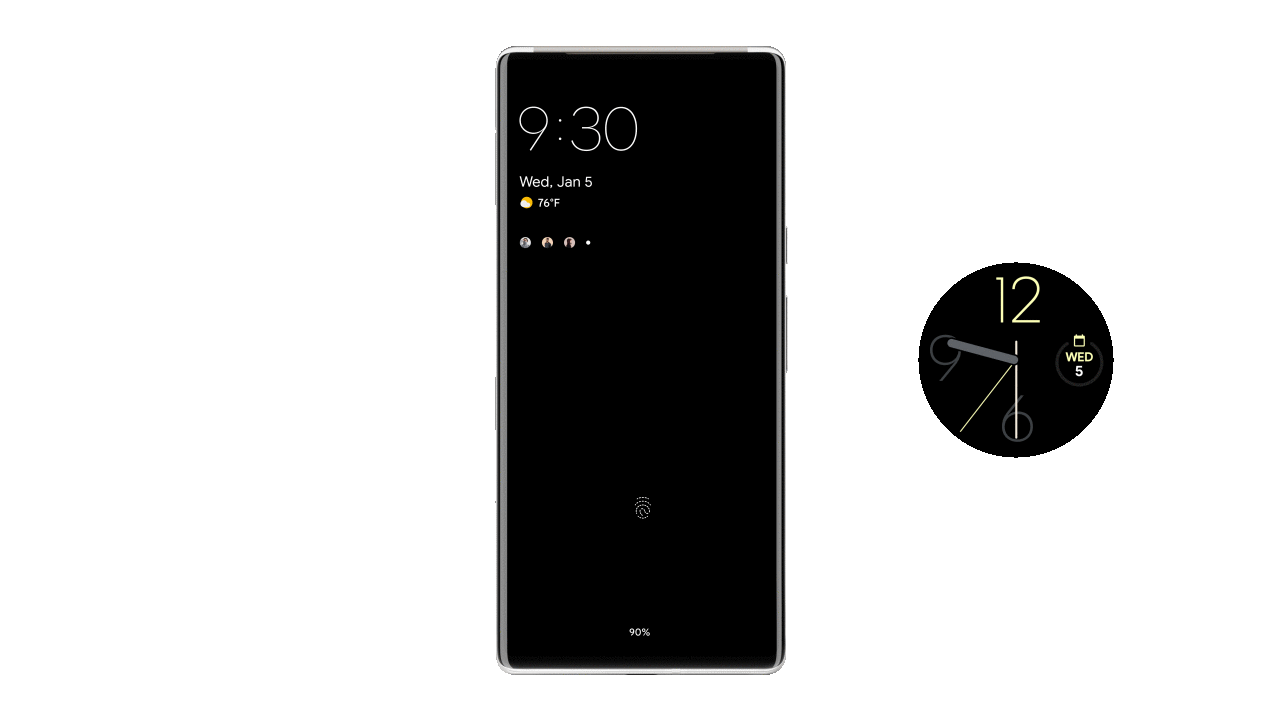 Among other features, the trusted unlocking features are making an entrance to Chromebooks and Android smartphones. With trusted locking, the Android ecosystem seems promising as Android users don't have the option to unlock their devices remotely.
On unlocking devices, Google is also announcing support for digital car keys for select BMW vehicles. The feature will require a phone that supports Ultra-Wideband to unlock the cars. Moreover, it'll be possible to share the keys with family and friends remotely?
Windows will be a part of the android ecosystem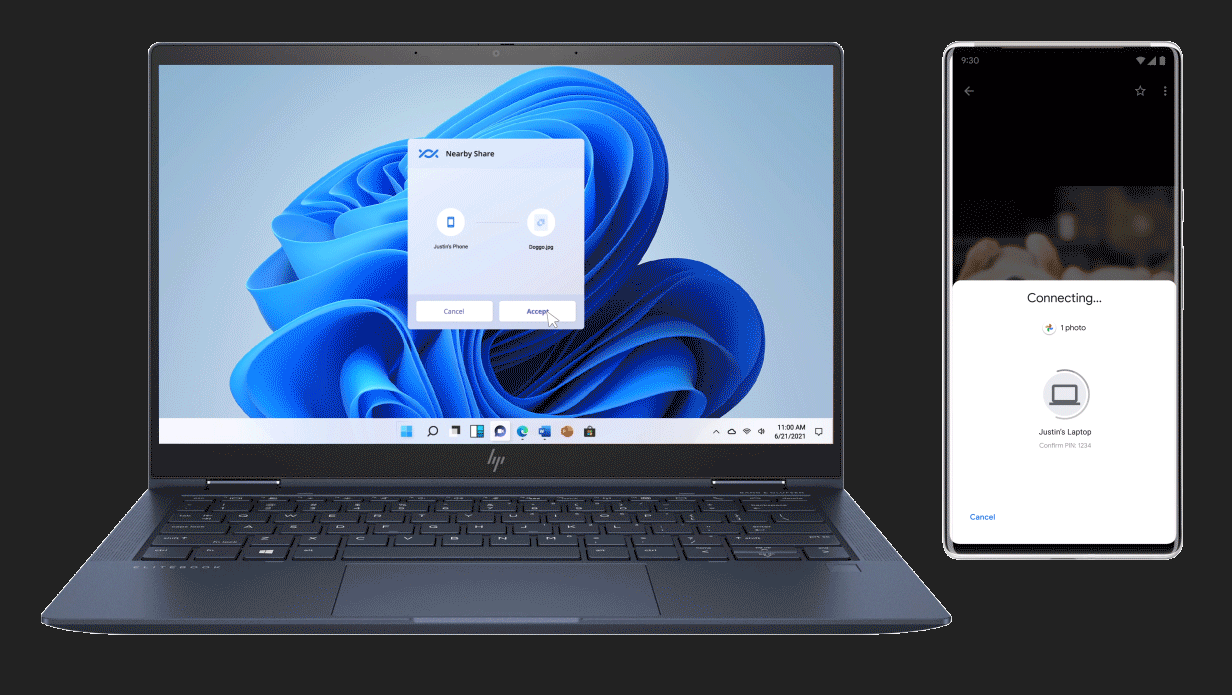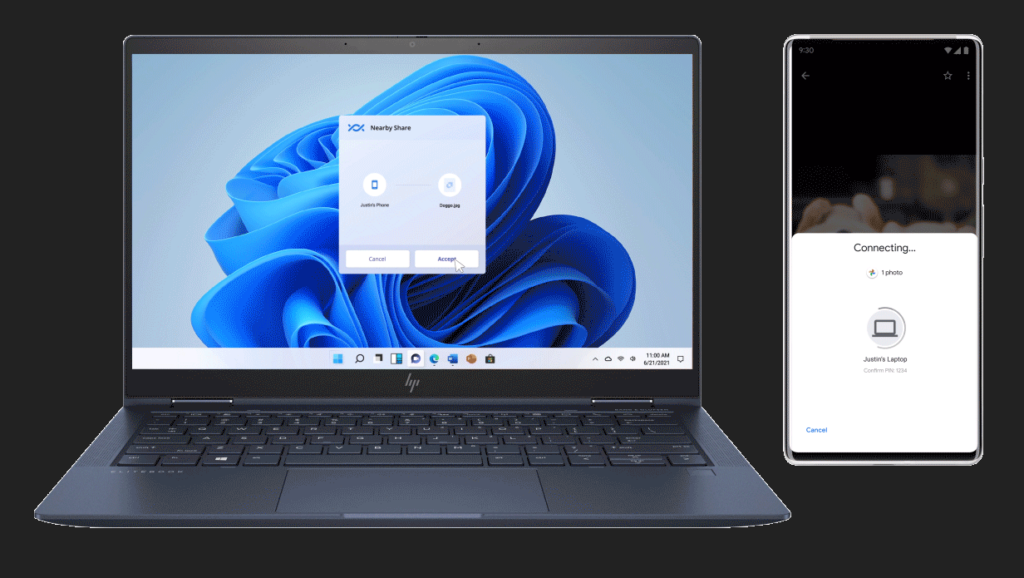 Finally, an unusual name popped up amid all the announcements. Google itself said that it's working on bringing more features and interconnectivity to Windows. Fast Pair is already making its way to several other devices, but Google is extending it to Windows too.
The tech giant is working with Acer, HP, and Intel to bring Fast Pair to Windows PCs to seamlessly connect Android phones to Windows laptops. Users will be able to set up Bluetooth accessories, sync text messages, and share files with Nearby Share. Windows will be part of Android's so-called ecosystem, and these features should arrive later this year.