What was the last time you saw a gadget interface controlled by a face? Probably in Sci-fi movies? But apart from giving a futuristic vibe, did you know that these features can have a way bigger impact on some sections of our society? A similar thing has been introduced in Android's latest accessibility suite.
It lets you control your phone without touching it, with facial expressions. The suite has a bunch of awesome tools that can help disabled people use their devices with ease. Google is calling the feature "Camera Switches."
Camera Switches In Android 12: Android Just Got Better
Folks over at XDA-Developers reported that the new Beta version 12.0.0 of the Android Accessibility Suite app was added in the recent Android 12 Beta 4 update. Camera Switches is a new feature containing tools to interact with Android devices without touching them.
For instance, you can raise your eyebrows to go back, open your mouth to select something, and smile to navigate between options.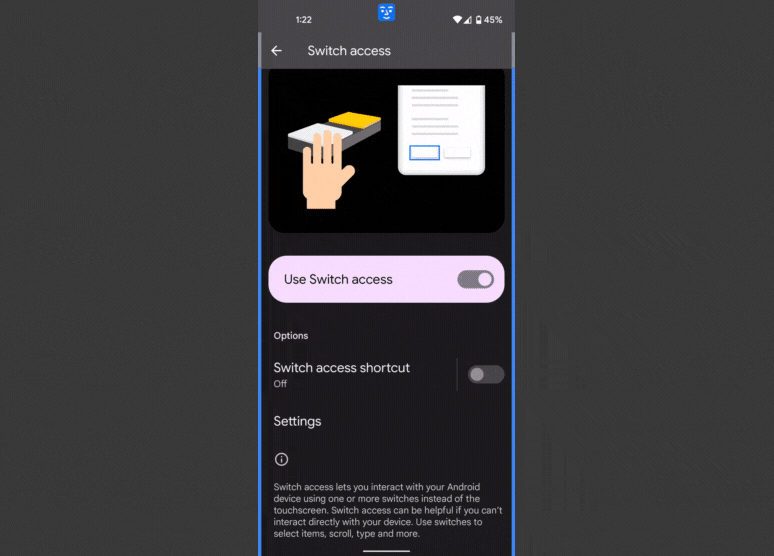 For me, it worked very well without glasses. However, the feature was struggling to recognize the facial gesture once I had the same on. I was easily able to navigate to different options and enable or disable them.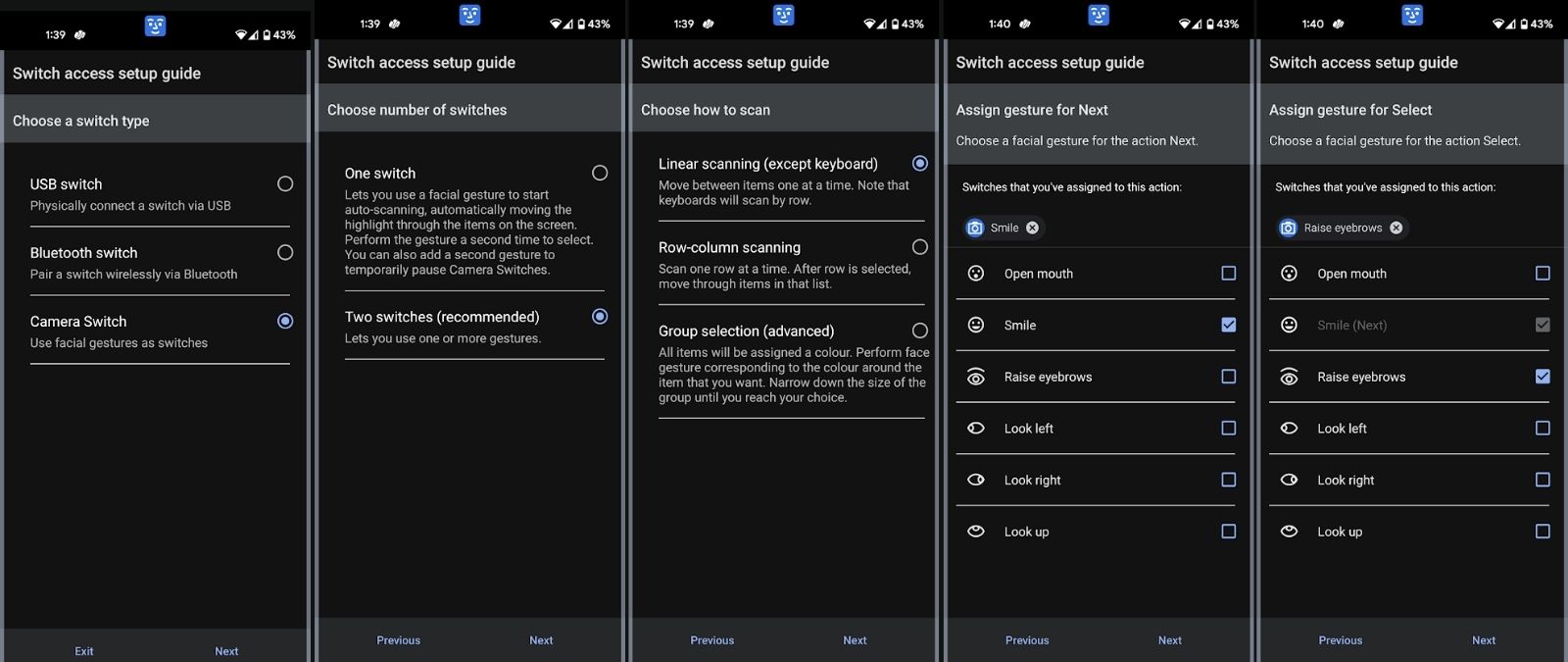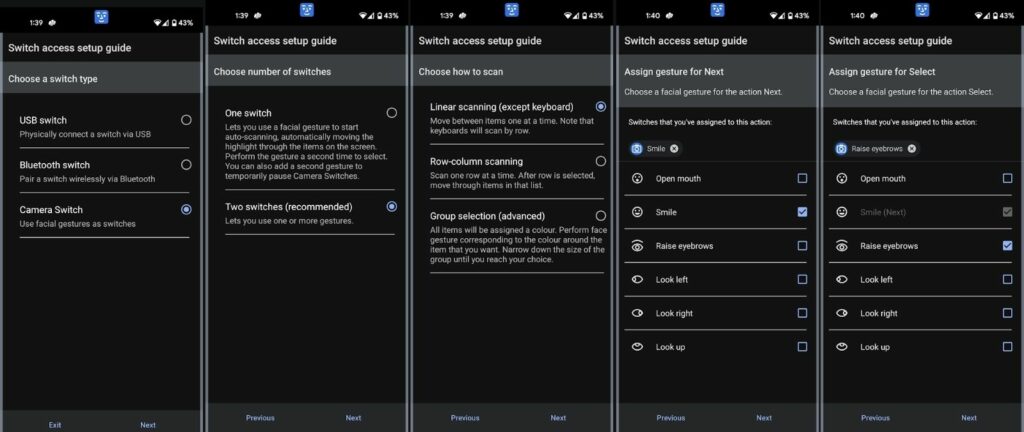 However, it's not just limited to Camera Switches. You can also connect to a USB or Bluetooth device to type, scroll, and select items.
As of now, the feature has around six face gestures – Open Mouth, Smile, Look Left, Look Right, Look Up, Raise Eyebrows and fourteen Camera Switch actions – Pause Camera Switch, Toggle auto-scan (disabled), Reverse auto-scan, Select, Next, Previous, Touch & hold, Scroll forward, Scroll backward, Home, Back, Notifications, Quick Settings, and Overview.
Another great news is; this feature isn't Android 12-exclusive. It works on Android 11 as well. The official Android Accessibility Suite app listing on the Play Store is yet to be updated with the latest version, but if you want to try it out right now, you can download and install it from APKMirror.