Short Bytes: Google Neural Machine Translation (GNMT) system is a machine learning based system capable of performing language translations effectively. A new research done by Google Brain team makes it capable of translating language pairs it never translated earlier using its own interlingua.
S
ince September, Google Translate is fueled by Google's machine learning system called Google Neural Machine Translation (GNMT). A lot of research has been done to enhance translation capabilities. GNMT tries to understand the meaning of a complete sentence instead of individual words and phrases.
GNMT has improved the quality of language translations on Google Translate which now supports 103 languages. Implementing GNMT for that many languages is a challenge which the researchers have tried to address in their new research. It involves a single Neural Translation Machine (NMT) model to translate between multiple language pairs.
They have developed a concept they call "Zero-Shot Translation". Google's Multilingual Neural Machine Translation system is able to translate a pair of languages it has never come across before. The researchers trained the system with examples of Japanese⇄English and Korean⇄English pairs (shown in blue solid lines).
The system was expected to perform Korean⇄Japanese (shown in yellow dotted lines) translations, although, it was never taught to do so. It performed the Korean⇄Japanese translation up to a reasonable extent.
The newer multilingual system has retained the basic GNMT system. It adds an artificial token at the beginning of an input sentence which specifies the target language.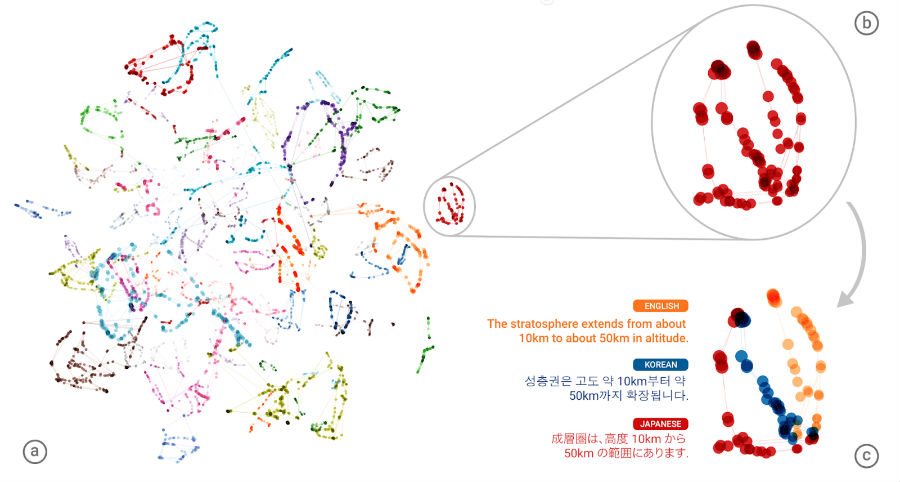 On looking at the 3D representation of the translated data, it is visible that the system assigns same color to the sentence with the same meaning for different language pairs. For instance, "a sentence translated from English to Korean with the same meaning as a sentence translated from Japanese to English share the same color".
According to the researchers, the system has developed its own language, or "interlingua", using which it relates different languages according to their sentence semantics rather than focusing on sentences phrase-to-phrase.
The Multilingual Google Neural Machine Translation has been implemented for Google Translate. Also, 10 of the 16 newest language pairs are being translated using multilingual systems.
Did you find the article interesting? Tell us in the comments below.
Also Read: Google Open Sources Its Image Captioning AI In TensorFlow