A new survey by HackerEarth reveals that Go is the 'most sought after' programming language in 2020. HackerEarth, which provides tools for recruiters to remotely assess developer coding skills, arrived at this conclusion by surveying over 16,655 developers from 76 countries.
We are witnessing developers express their interest in learning the Go programming language for the second time this year. Back in February, a HackerRank survey named Go and Python as the top programming language developers want to learn.
Developed by Google, the open-source Go programming language is used for large systems. The language has been used in Google's network servers and distributed systems as an alternative to C++ and Java by app developers.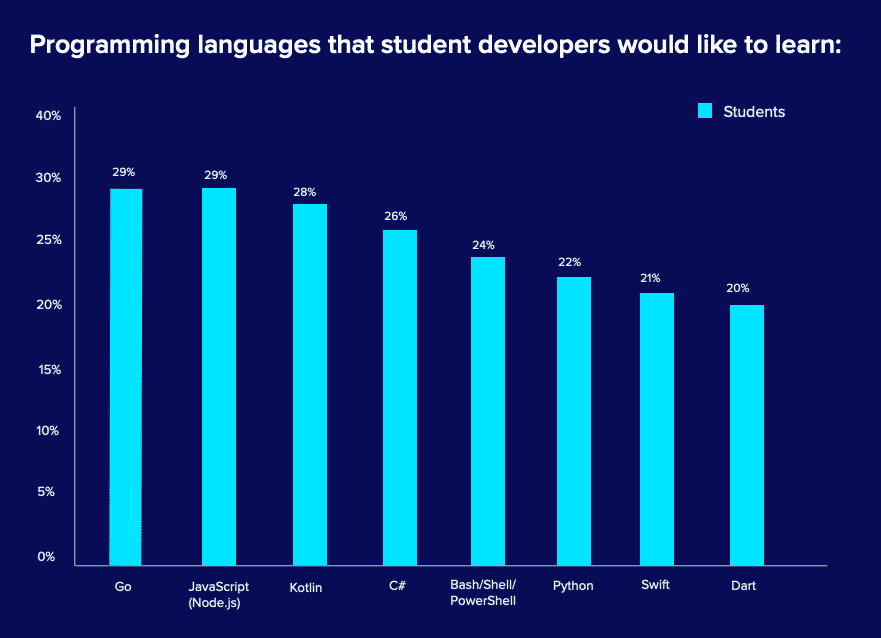 According to HackerEarth's survey, 32% of experienced developers voted Go as the programming language they want to learn. This is way ahead of Python that was voted by 24% of devs as their next language on the list.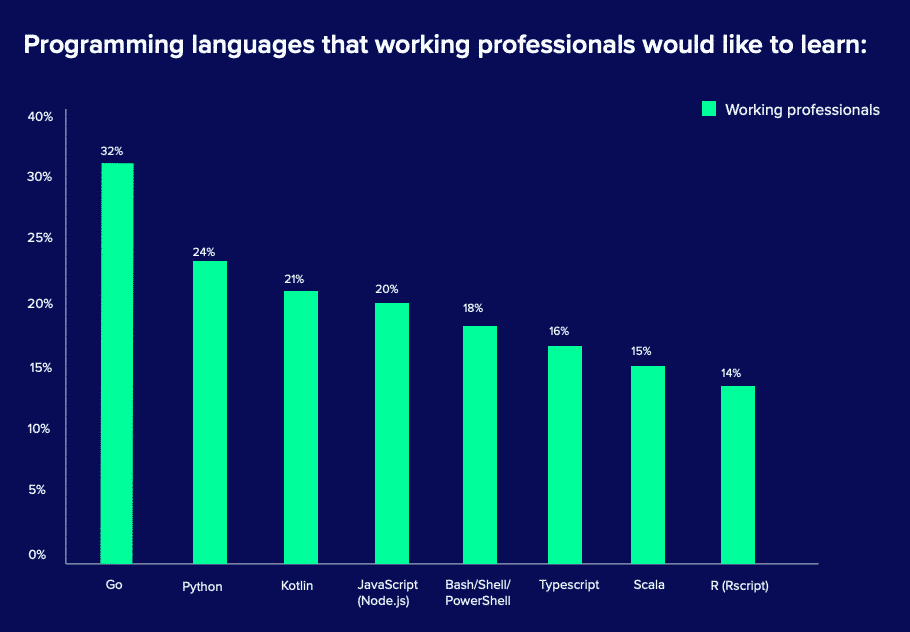 This is a similar trend we observed in the HackerRank survey too where 36% of developers wanted to learn Go as their next programming language. Whereas only 28% of devs voted for Python.
In the past three years, Go has been voted as the most preferred language to learn, in different surveys. This further confirms the popularity of Go among programming languages.
However, the student developers in the survey also preferred JavaScript, Kotlin, and C#. Whereas the working professionals said they were looking to learn Python and Kotlin.
The HackerEarth survey also reveals that developers are most experienced in full-stack development followed by front-end and back-end development.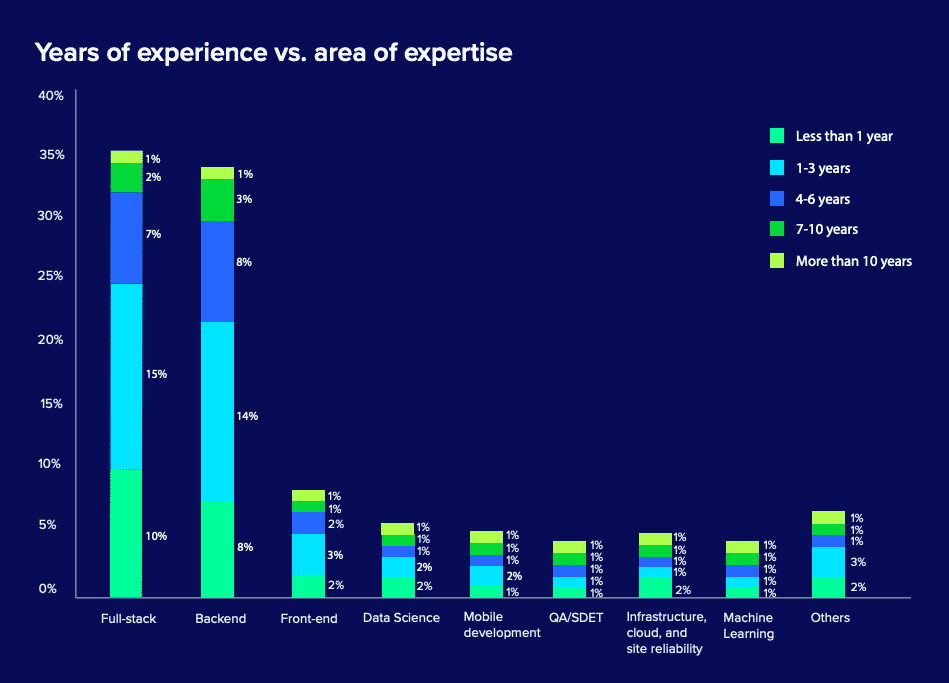 While they expressed interest in Data Science projects, not many of them are experienced in Machine Learning.