GNOME offers the best Linux desktop alongside KDE Plasma. But the scenario is not the same for touch-based devices such as smartphones and tablets. Along with the beautiful user interface, a mobile-friendly shell is also required for smooth and better performance.
With Phosh shipping in Librem 5, GNOME entered the mobile market along with its first convergent apps. But to compete with the giant named Android, GNOME shell needs to further enhance its efficiency for phones and a larger touch screen. Working on the same line, Tobias Bernard, Purism and GNOME designer, has recently pushed mobile shell mockups into the GNOME repo. Let's see what it presents.
GNOME Mobile Shell Mockups
The design indicates the inclusion of a fully convergence concept-based user interface. The whole redesign of the GNOME-based mobile shell seems to have a more mobile-friendly, scalable and modern look.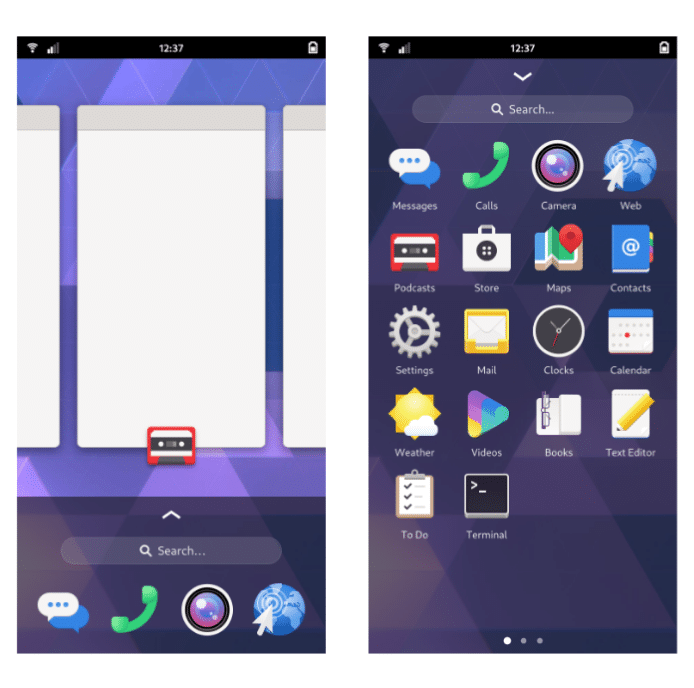 As you can see in the mockup below, clicking on the app icon launches the application in full screen as a new workplace. It opens right next to the current active workplace. You can even tile it into an existing workspace by dragging icons over it.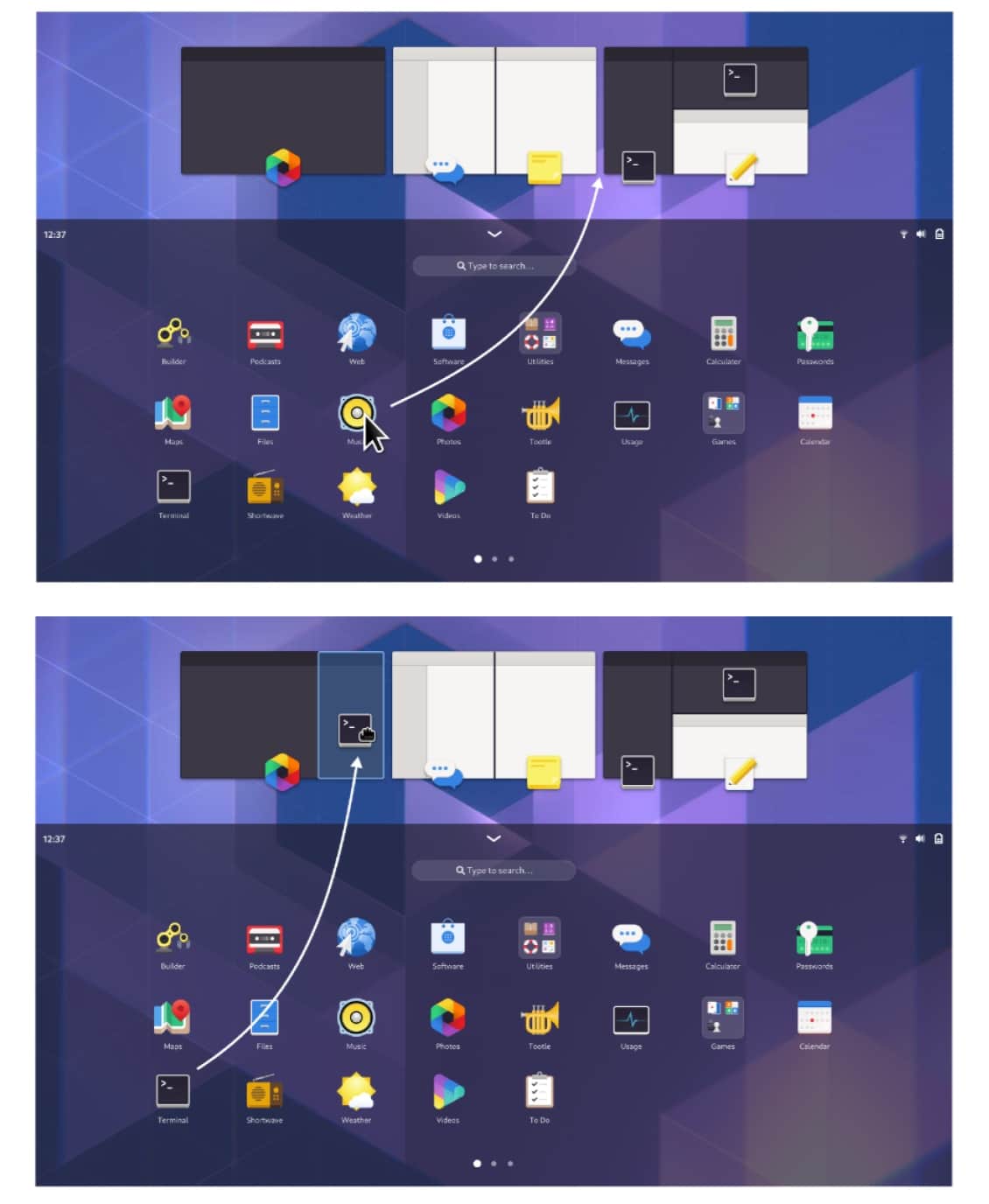 Furthermore, Tobias also displayed a tiling concept design with no floating windows apps. Each application opens on a full screen, filling in the entire workspace. You can even group them into the same workspace in a tiled layout with resizable options.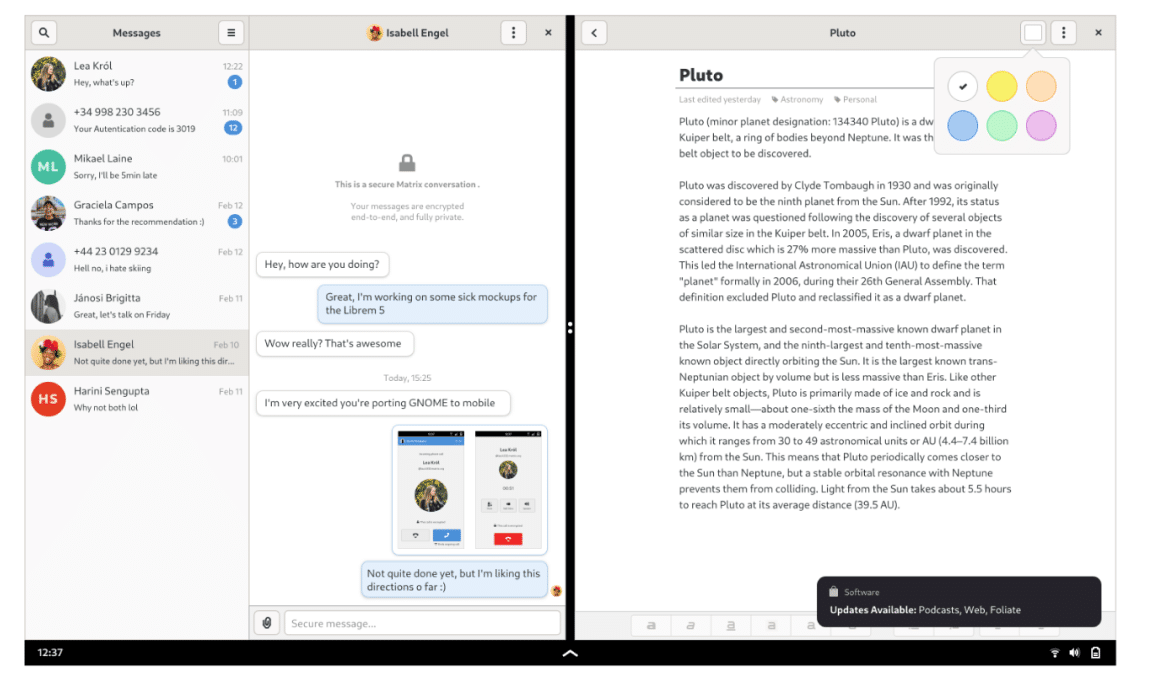 You can also split applications into both axes, forming a grid-like structure.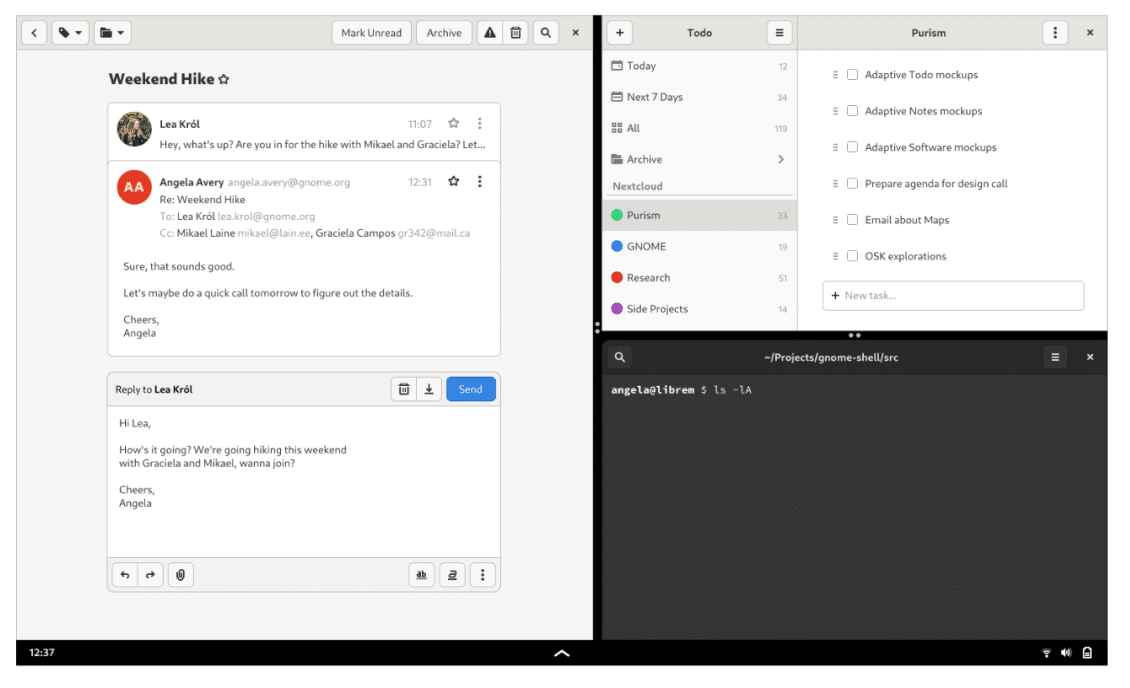 Additionally, a new functions further smoothen the multitasking that looks similar to desktops and phones. Using a three-finger swipe up, you can reach over to the application launcher with apps present in the horizontal view.
Not only that, the left and right swipe also works to open the notification, status, and calendar including upcoming events and weather reports.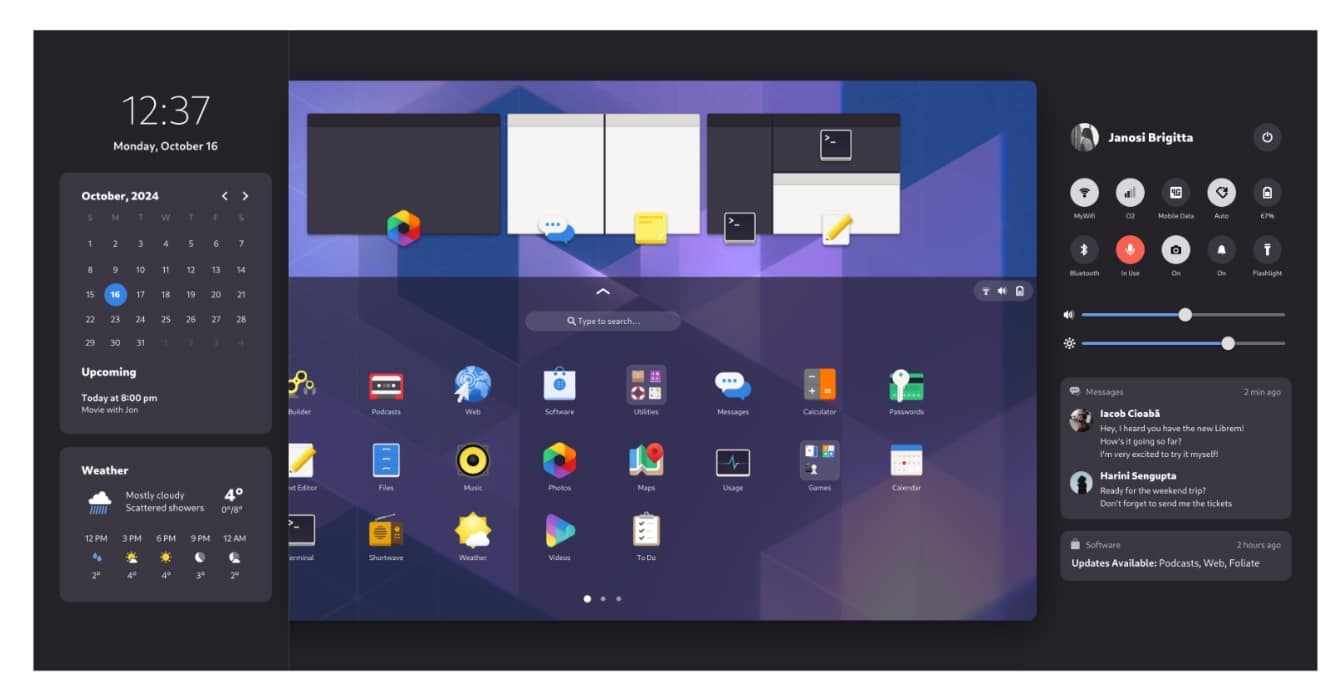 If you want to take a look at more designs, head over to the repository here.
The old GNOME mobile shell surely had some glitches or broken apps. But, interestingly, all these designs look more promising and mobile focussed than before.
This purely guarantees the emergence of GNOME on mobile and tablets. It will surely be interesting to see how other Linux desktop makers will mark their presence in touch-centric UI.