A new version 69 of GNOME Shell Extension Dash to Dock has been released with support for the latest GNOME Shell 3.38 and other improvements.
As you know, GNOME 3.38 was released last month with a lot of new features and updates. But if you have upgraded your Linux distribution to the latest version containing GNOME 3.38 desktop environment like Fedora 33, you may have found Dash to Dock extension not working or broken.
Now, with Dash to Dock v69, you can easily install it for GNOME Shell 3.38 to enhance your dock and launch your favorite apps easily by moving your default dash out of the overview.
Dash To Dock version 69: What's New?
Fixed autohide bugs
Show-apps button in the new version while maintaining compatibility with the previous release
Make allocation code to work in both 3.38 and 3.36
Disabled overview misplacement
Replaced anchor point with clutter translations
Unity features improvements
Update and improve language translation like Japanese and Swedish
Removed padding the dock ends in panel mode
Support for Unity quicklists
How To Install Dash To Dock?
To get Dash To Dock, you can follow two methods: either using Chrome extension or through the command line.
For the first method, install the GNOME Shell integration extension from Chrom web Store. You can also install it from the terminal by following the official instructions for your specific Linux distribution.
Then, as usual, go to GNOME Extensions Website, search for Dash to Dock and click on the top right corner button "OFF" to enable the extension.


Once you switch on, it will prompt you to install the extension. Click on install and within a minute you'll see your default dock out of the overview on the left side. Now, you can change its settings and position using the GNOME Tweak tool.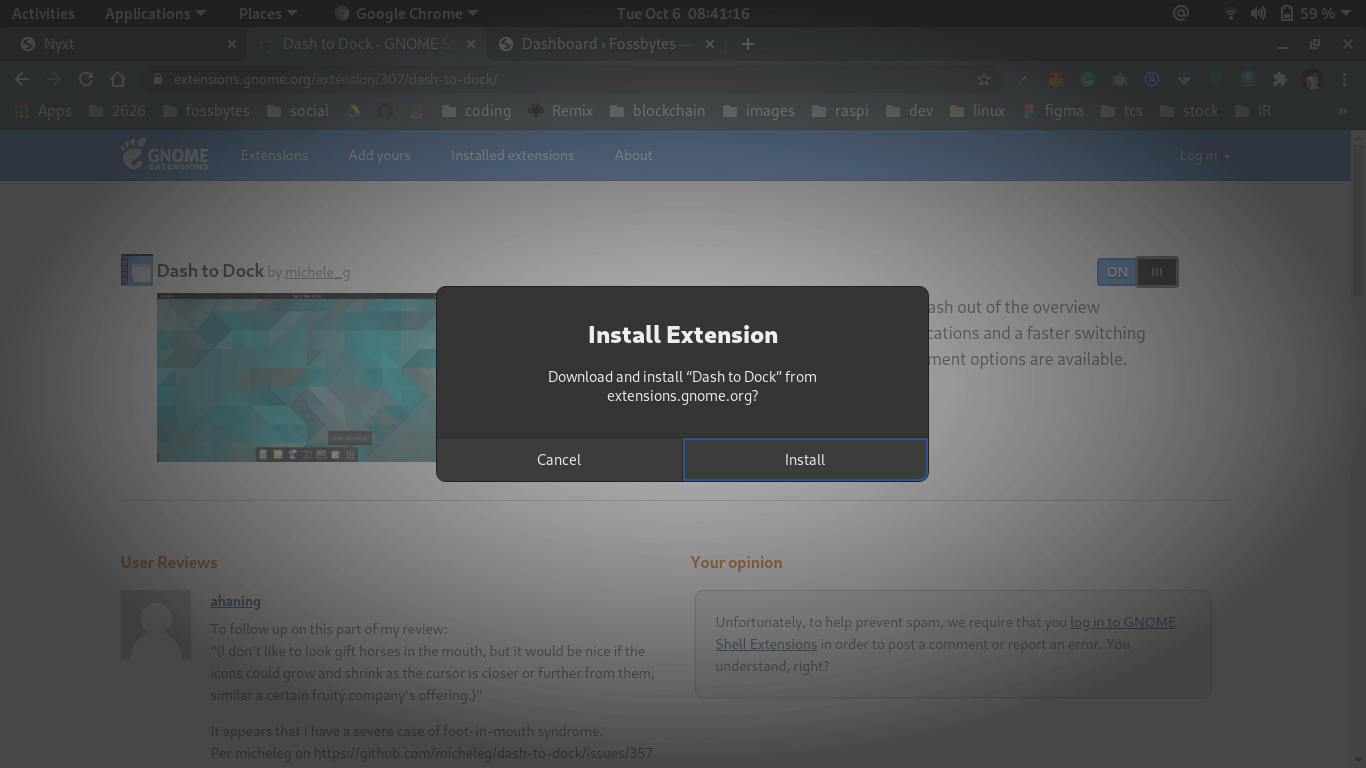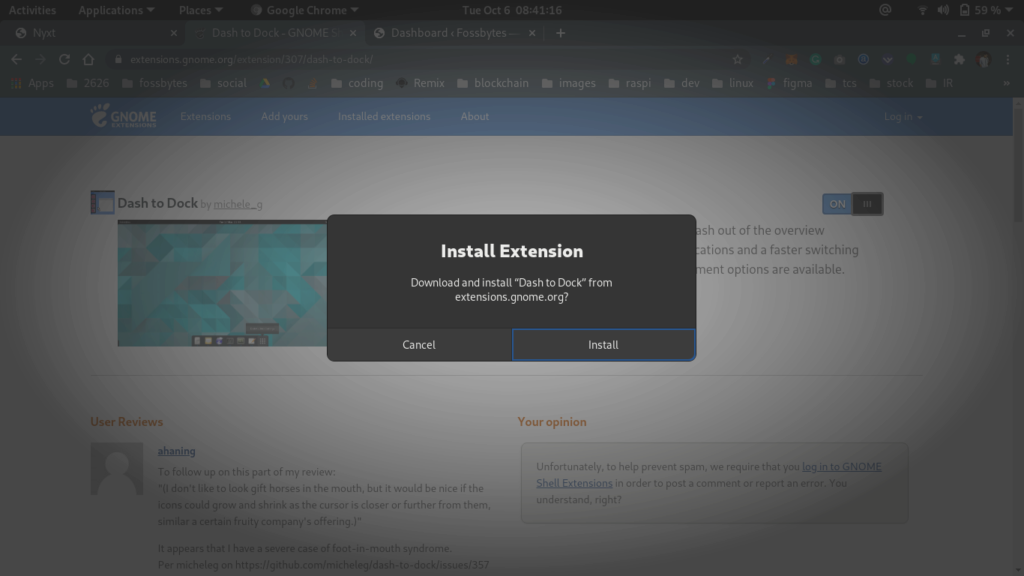 The second method involves installation manually from source by running the following command:
git clone https://github.com/micheleg/dash-to-dock.git
cd dash-to-dock
make
make install
Once the command finishes, reload the Shell using Alt+F2 r Enter or restart your system to enable the extension.