The custom application grid and removal of "Frequent Apps" tab in Activities Overview are some of the key features of the current GNOME 3.38 "Orbis" desktop environment.
Now, the GNOME shell team has shared the newly updated design mockups of the Activities Overview and Application Grid, which you will probably see in the upcoming GNOME 40 desktop to be released in March 2021.
To achieve the goal of better spatial organization in Activities Overview, workspaces orientation has now changed from vertical to horizontal in a continuous sequence, from left to right.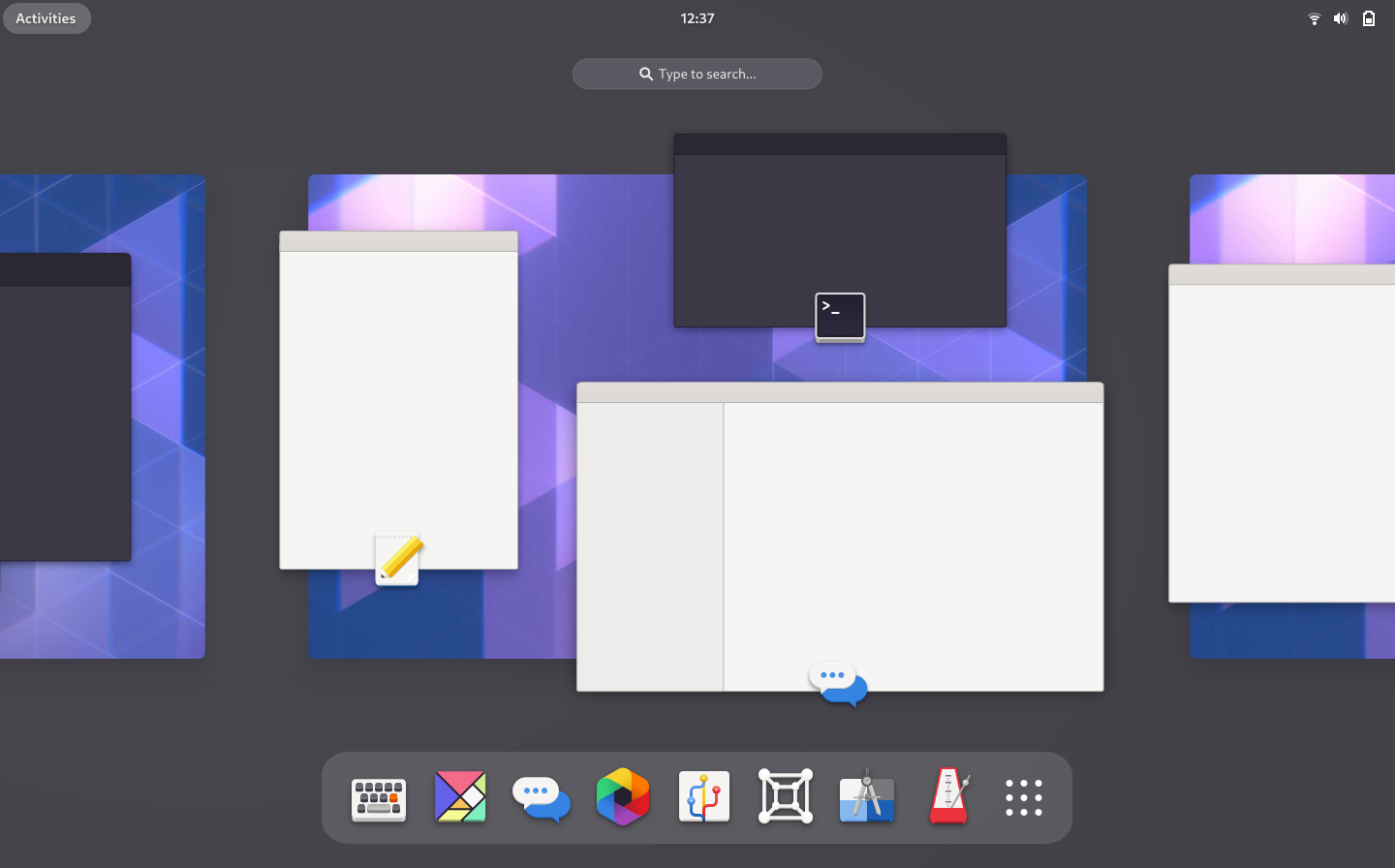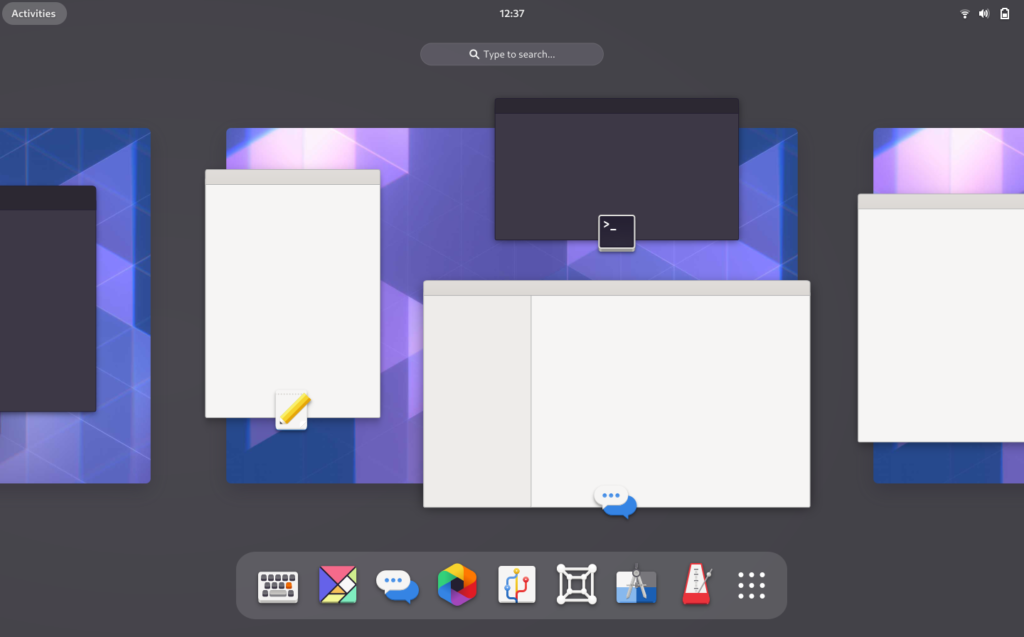 Additionally, the windows present in the workspaces have an app icon and shows the window title on hovering to let you identify the window.
In addition to workspaces, the application grid has also received good quality refinements for GNOME 40. To further extend the customizability, GNOME now lets you rearrange launchers both within multiple pages as well as using folders in app grid.
Another exciting update you'll notice in GNOME 40 is the orientation of the application grid pages. Currently, the app grid scrolls vertically with page indicators on the right.
But with the latest design proposed for the next GNOME version 40 to support intuitive navigation and orientation, the app grid scrolls horizontally with page indicators at the bottom.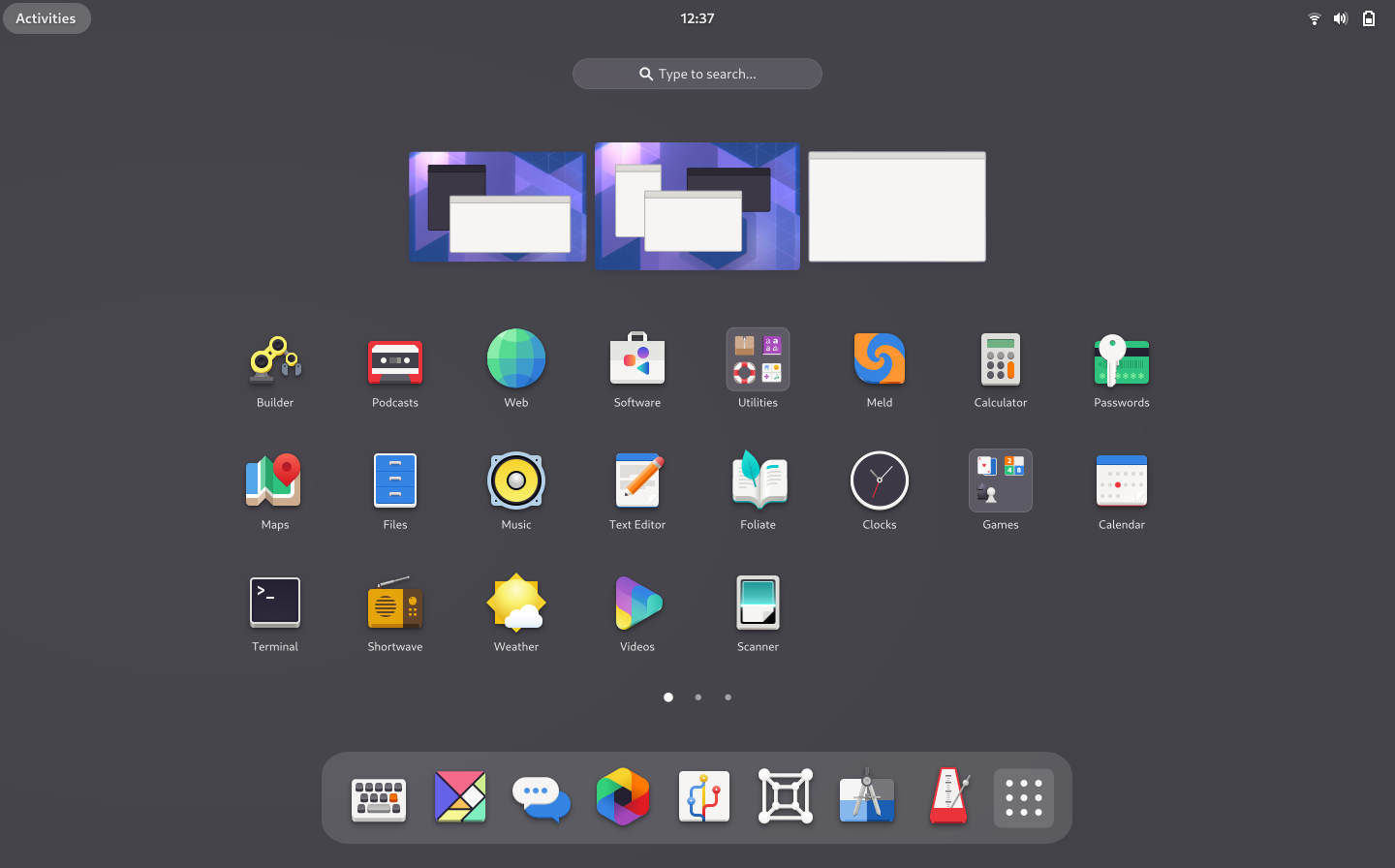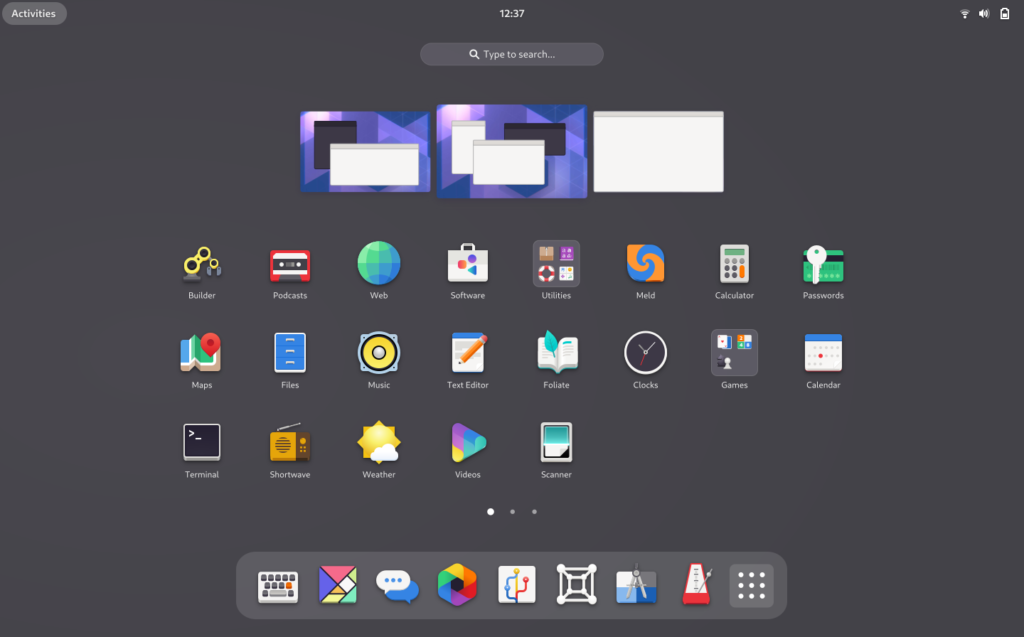 Overall, in the new spatial arrangement, you can navigate between workspaces using left and right moves and enters the overview and show the app grid using up and down moves.
The implementation of these new designs is still ongoing. However, you'll soon be able to test once development builds become available with planned changes.