Ahead of GNOME 3.36 release, GNOME has announced the second beta version v3.35.91 which includes some major changes and updated packages.
The upcoming stable GNOME 3.36 is scheduled to be released on  March 11, 2020, which now includes a much-awaited improvement to the system login and unlocks window.
GNOME 3.35.91 is the last point release before the first release candidate for 3.26 will be released on February 29. Let's take a look at the new features added to the GNOME second beta.
Lock screen
It's been seven years since GNOME touched the lock/unlock page. But, for the last two years, GNOME has been working to add improvements to the login screen.
Hence, you can now experience new design refinement in the locking system that makes the unlocking smooth and easier using a mouse scroll or touchpad swipe.
Along with user experience, GNOME plans to redesign the login/unlock layout introducing the grid structure for user selection with blurred background wallpaper.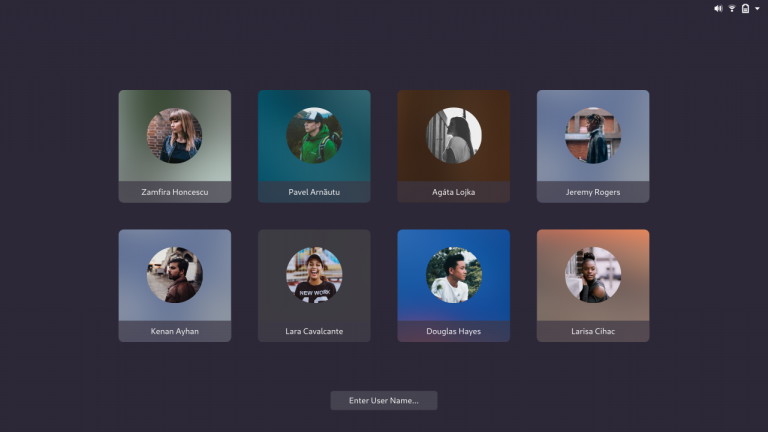 To make GNOME shell more visually attractive and elegant, GNOME brings an animated transition on the lock screen along with user avatar in case you've not added a profile image.
You can try login/unlock test features by setting up a new GNOME shell from here.
System Module Redesign
Among the other design modules, GNOME updates the adwaita-icon-theme with avatar-default metrics adjustment and other fixes.
GNOME web browser "Epiphany" gets many bug fixes such as password manager of a user account, extra page during background download and extra PDF.js files.
Another new feature that GNOME 3.35.91 adds is parental controls. If you want to restrict access to some services for new users, you can now set up parental control in gnome-initial-setup.
For more detailed changes to each module, you can check out the official notes from here.
[button color="" size="" type="round" target="_blank" link="https://download.gnome.org/core/3.35/3.35.91/"]Download GNOME 3.35.91[/button]