Gmail has announced a major design overhaul for G Suite users with the goal of transforming the app from just an email service into a one-stop-solution for planning projects and communicating with co-workers. With the major update, Gmail now stands in direct competition with other productivity apps such as Slack and Microsoft Teams.
Under its "better home for work" initiative, G Suite wants people to work on projects, chat and swap files without leaving the app. This is why Gmail is integrating video, chat, email, files, and tasks together so that you can more easily stay on top of things in your workplace, from anywhere.
All modes of communication at one place: Email, Chat, Video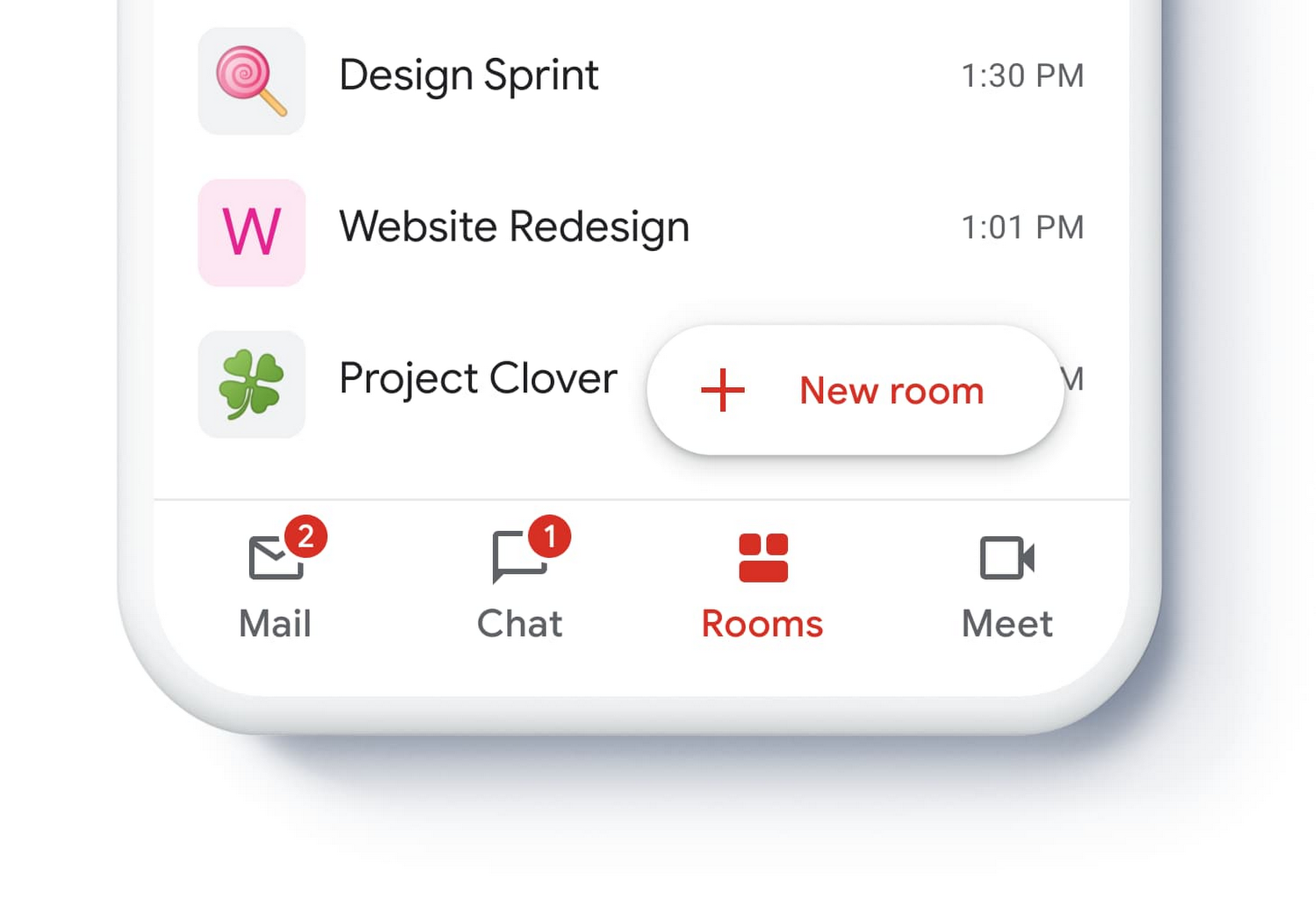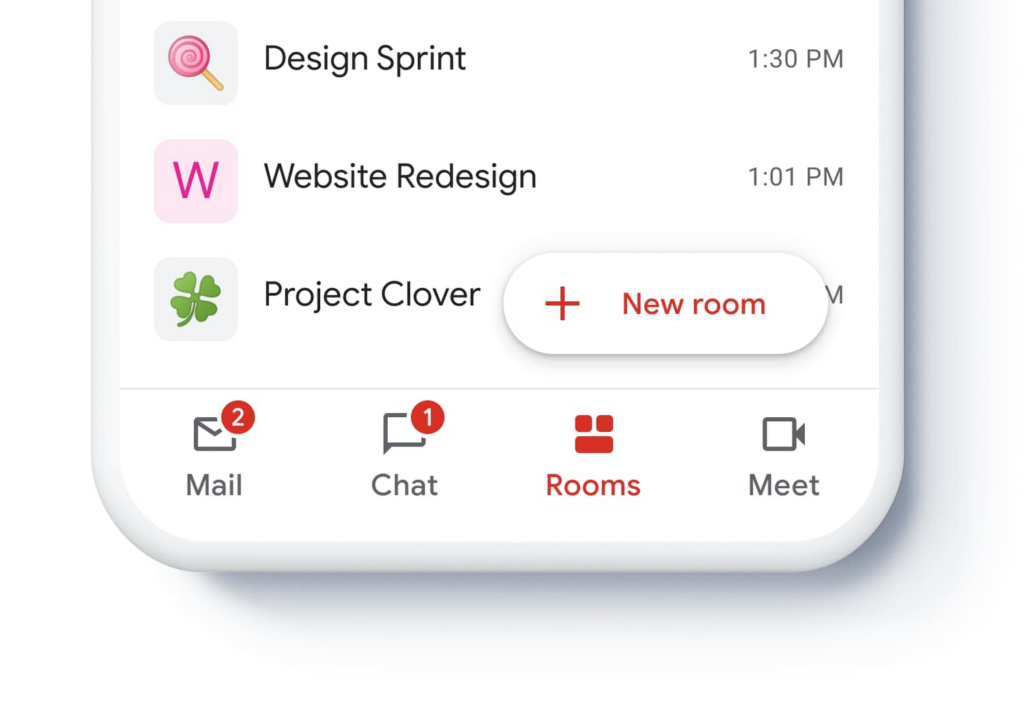 Gmail has finally brought all three core pillars of communication, through which most of us begin our workday, at one place — our inbox.
Gmail has already integrated Google Meet video meetings in the inbox, on the web, Android, and iOS. Now users can communicate seamlessly via Google Chat on Gmail for web without the disruption of switching tabs. Soon, Chat will arrive on the Gmail app for Android and iOS too.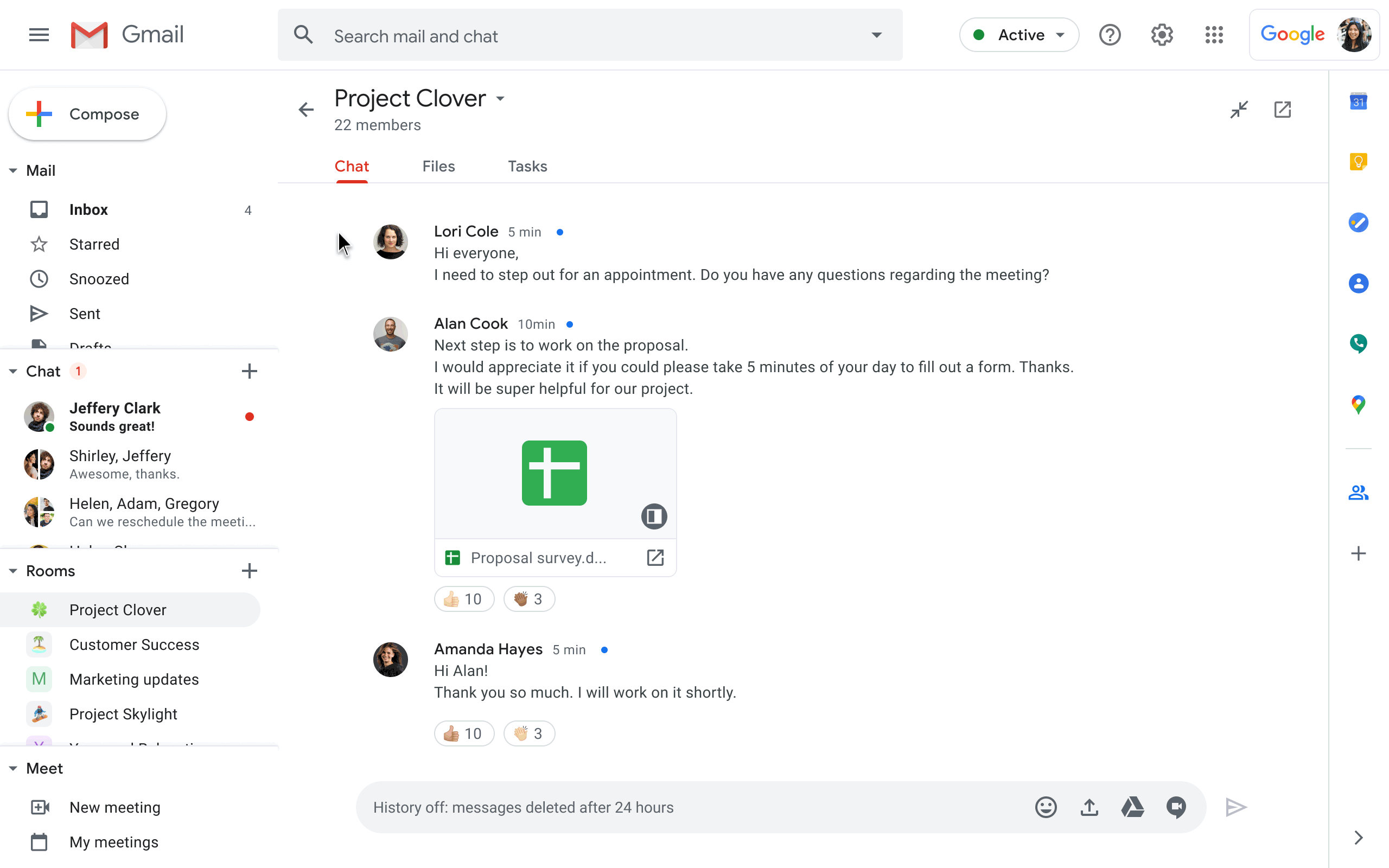 Google has also introduced more collaboration features in Chat rooms by adding shared files and tasks that can be used for longer-term projects. Besides this, with Chat you can also create rooms that include people outside your company, like clients or consultants, so that the group is not only cross-functional but also cross-organizational.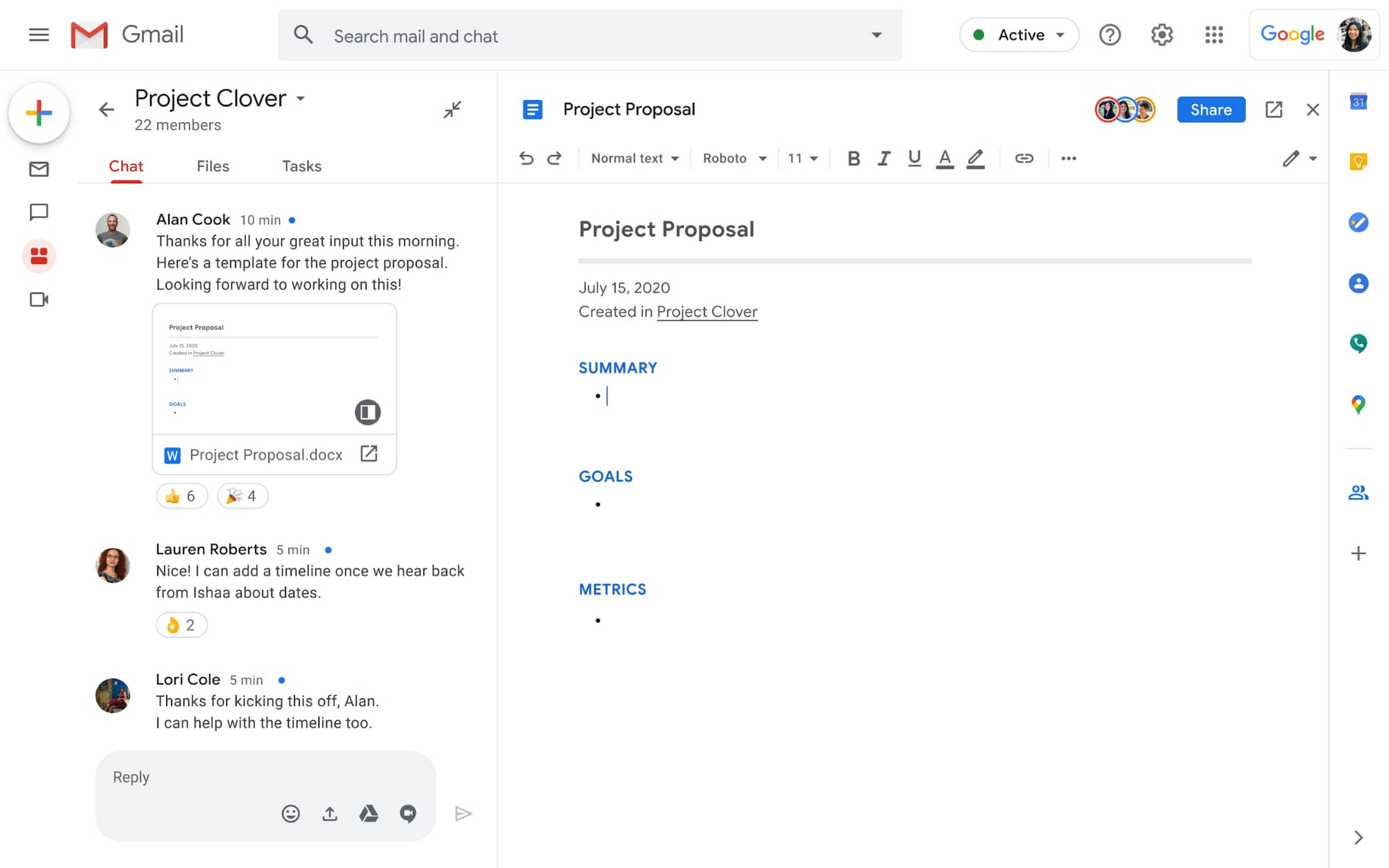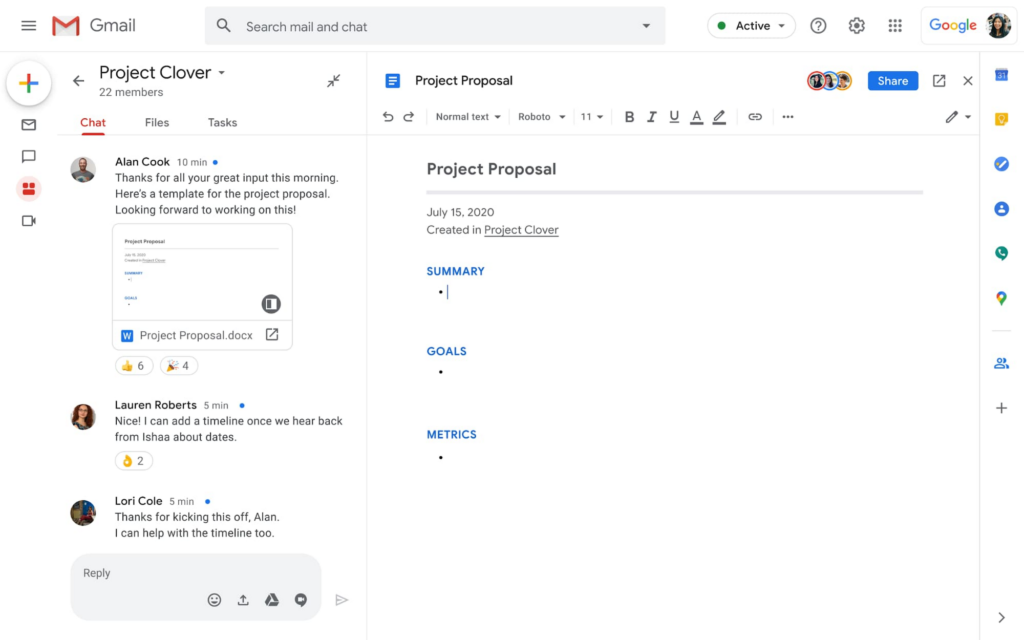 Real-time collaboration has also been added to Rooms where multiple users can open and co-edit a document without leaving Gmail.
Video chat while working on a doc inside Gmail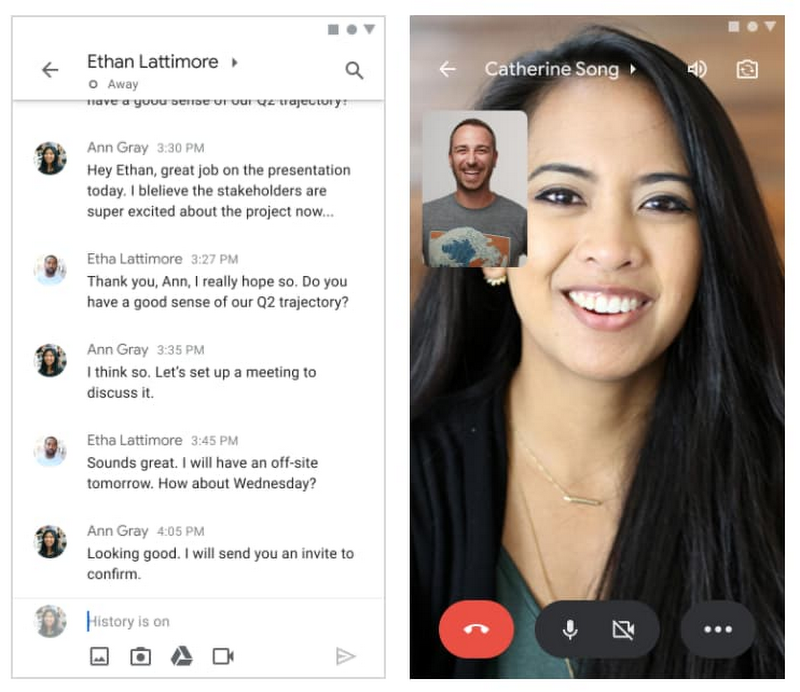 You can now quickly join a video call from a chat, forward a chat message to your inbox, create a task from a chat message. This will prevent switching between apps which usually interrupts workflow and focus.
Moreover, there are new tools to help you prioritize and stay focused. Users can now:
Pin important rooms so they're easier to find and access
Set your availability to "Do Not Disturb"
Better protect your time with status notices like "Out of office"
Enhanced security for Meet and Chat
In the coming weeks, new security capabilities for Google Meet will be rolled out that give hosts even more control over meetings, such as who can join or collaborate within them.
Knocking controls: Once a call particpant is removed, they won't be able to attempt to join the same meeting again by knocking, unless the host re-invites them.
Safety locks: Hosts can now decide who can chat or present in the meeting.
Rivaling productivity apps like Slack and Microsoft Teams
The latest updates clearly indicated that Gmail is heading towards rivaling productivity apps like Slack and Microsoft Teams. But whether Google can make it to the forefront by redefining the productivity suite is something yet to be seen.
Also, given how focused this redesign seems to be on enterprise users, I doubt that Google would bring the same changes for general users.
These changes are currently in beta and they will be rolled out officially for G Suite users later this year.