Among the several changes introduced in iOS 14, Apple has added one of the most requested features of all time — allowing users to set third-party apps as the default email and browser apps.
Since the launch of iOS 14, users have been able to use Google Chrome as their default browser app. Now, iPhone users can also set Gmail as the default email service, Google has confirmed in a tweet.
Although Apple now allows 3rd-party email and browser clients to be set up as the default apps, app developers would still have to update their apps to support the functionality. Hence, iPhone users need to get the latest Gmail app version (6.0.200825) from the App Store to pull it off.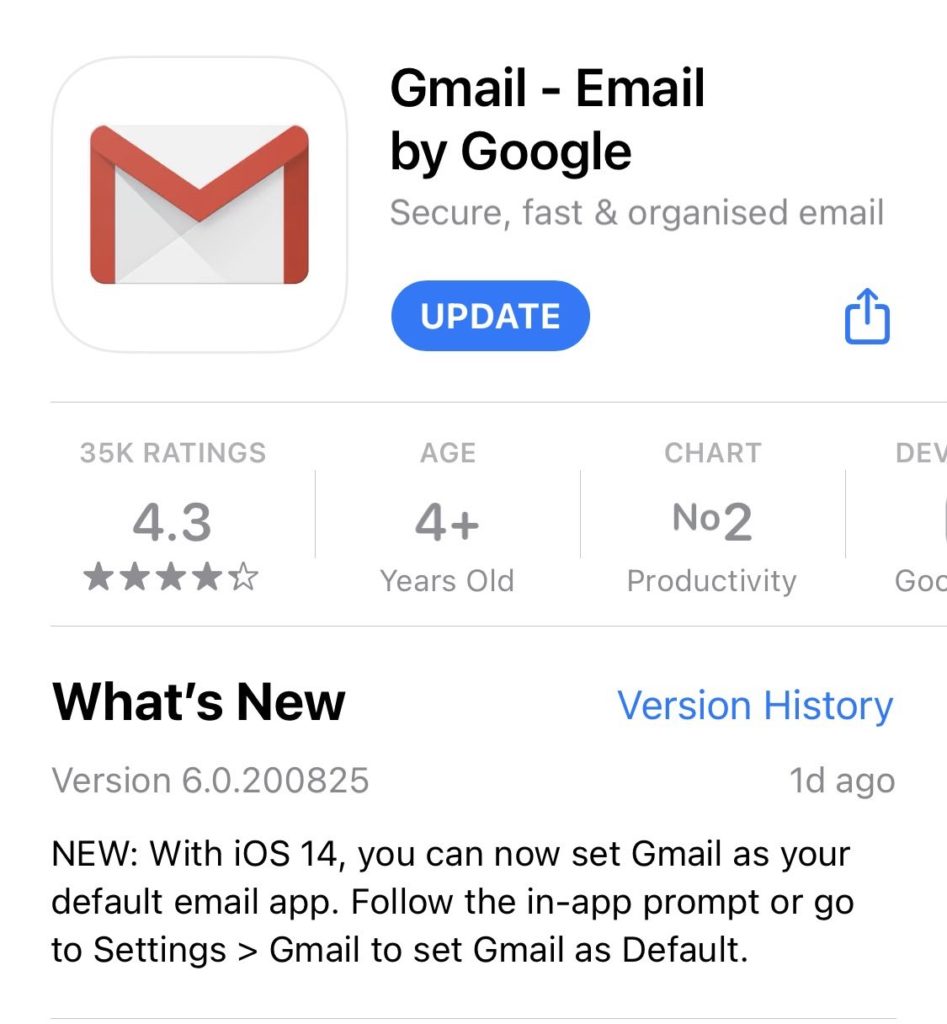 How to set Gmail as the default email app?
Download the latest version of the Gmail app.
Go to Settings on your iPhone/iPad (only available on iOS 14)
Search for the Gmail app with the search bar
Tap Gmail > Default Mail App > Gmail.
If you have deleted the iOS email app, Gmail will automatically become your default email app after downloading the latest version of the app.
Also Read: How To Stylize App Icons And Widgets On iOS 14 Home Screen?
Apart from Gmail, iPhone users can also set up Outlook, Hey, or Spark as the default email service as of now.
Interestingly, there is a bug in iOS 14 that automatically switches Apple mail and Safari back as default apps upon restart. Apple is yet to address the issue, although it could be that this is the intended process from Apple.