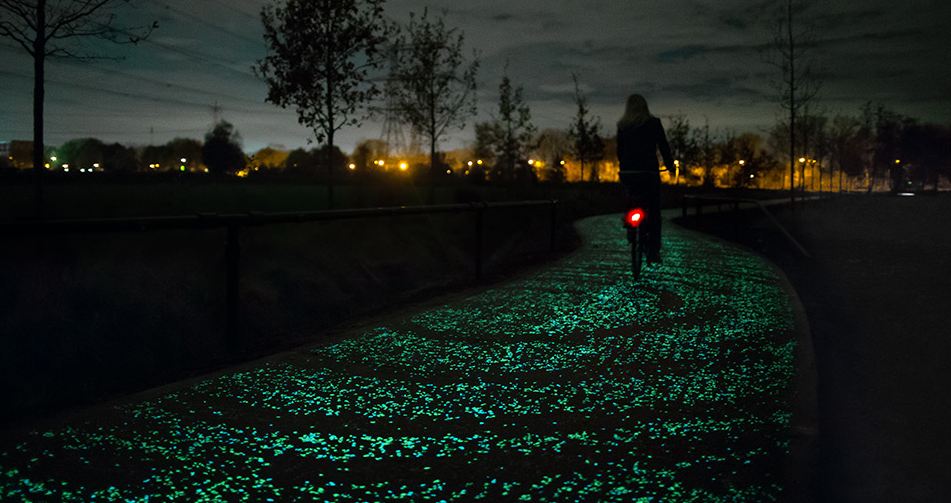 Today we bring you the Van Gogh – Roosegaarde bicycle path from the Netherlands. This path was opened to the public a few week ago in the Dutch town of Nuenen, where Van Gogh lived in 1883.
The path is made of thousands of stones that absorb sunlight during the day and then glow at night. These are embedded in concrete, so this bikeway would last the lifetime of any cement path.
This is the creation Studio Roosegaarde, an innovative social design lab that aims at combining people, art, science and technology. Designer Roosegaarde told Dezeen that this method of illumination is "more gentle to the eye and surrounding nature "that other lighting infrastructure, and creates a "connection with cultural history".
This Van Gogh – Roosegaarde is inspired by The Starry Night, an oil on canvas painting by the Dutch post-impressionist painter Vincent van Gogh.
See the images below.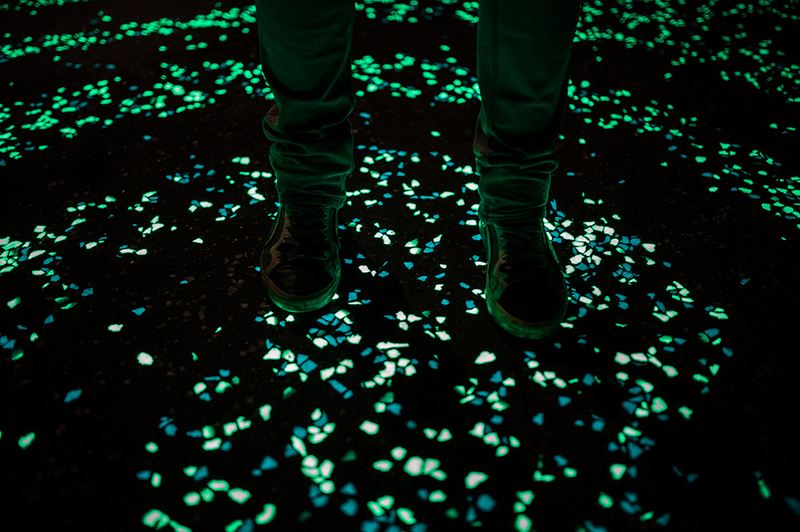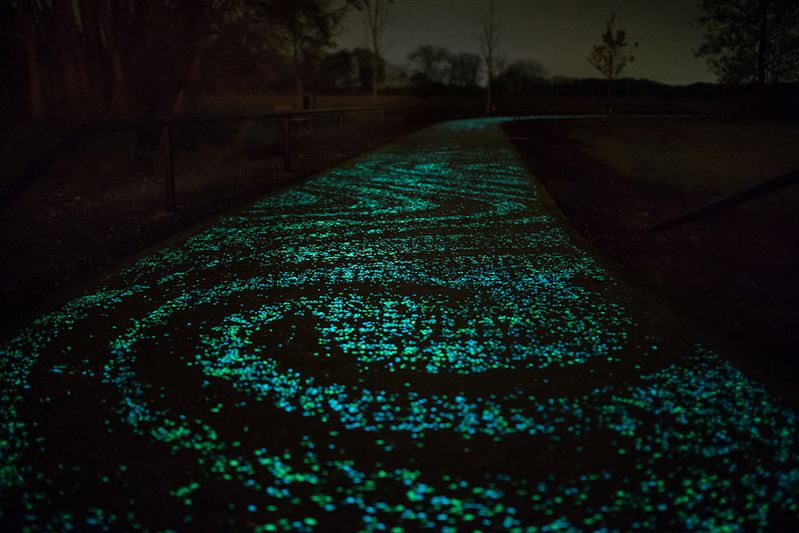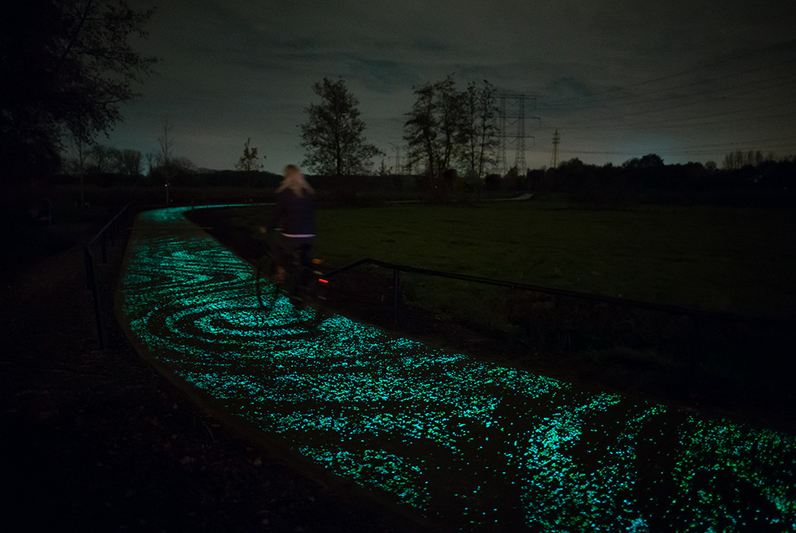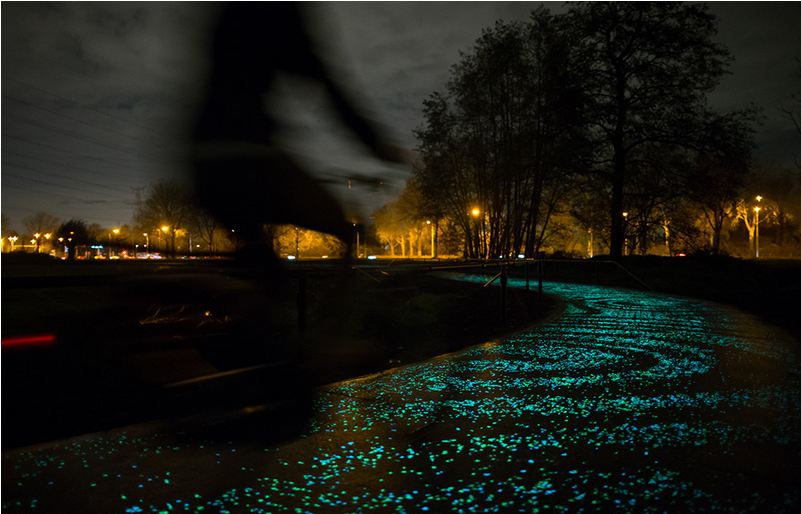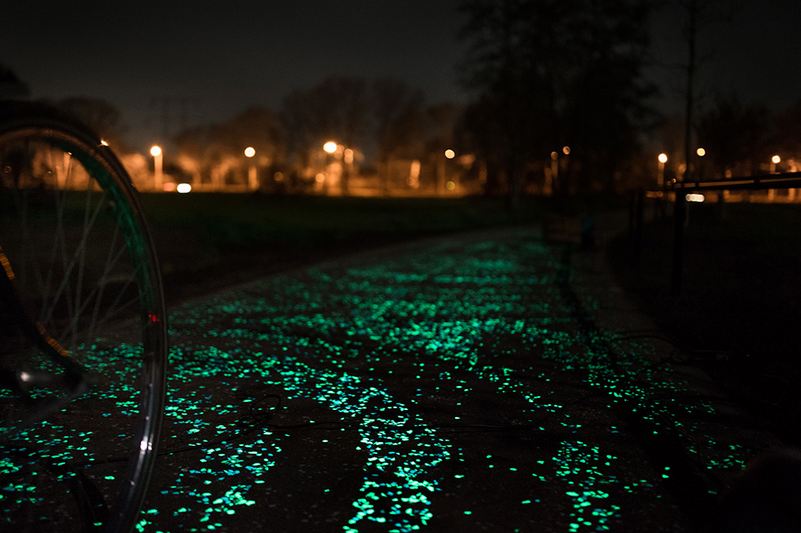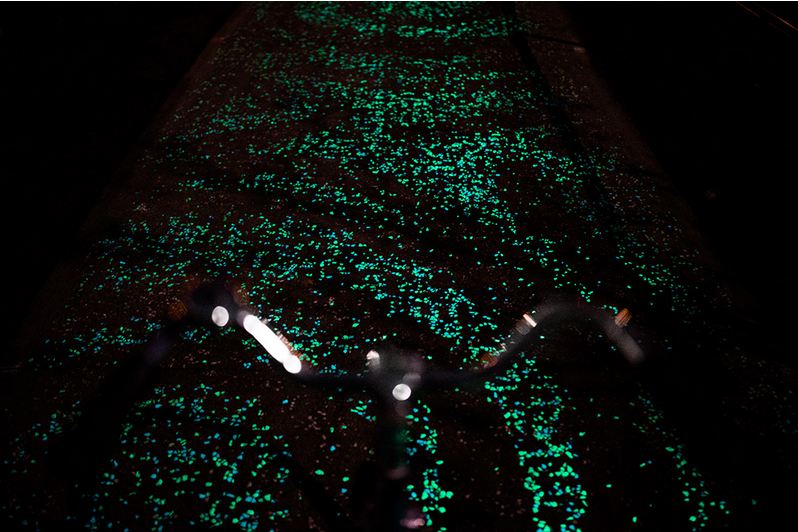 Also Read: Bahamian Ocean Atlas' Shoulders Buoy Up Nassau's Seas- World's Largest Underwater Statue
---
Stay tuned for latest technology and internet news from fossBytes!
---