I
t's the digital era, and one thing that matters a lot to many people is how fast is their internet connection. That's the reason so many speed test tools exist on the web. One such speed test site is SpeedTest.net maintained by Ookla.
With an uncountable number of speed tests happening every minute on Ookla's platform, they have a lot of data to analyze. The service renews their SpeedTest Global Index stats every month to reveal the global internet speed numbers.
As of November 2017, the global average download speed is 40.11Mbps and global average upload speed is 19.96Mbps. Ookla concludes that the overall download speed of the internet across the globe has seen a surprising increment in download speeds since November 2016.

According to Ookla, global average mobile download speed has risen by 30.1%, and 119 countries beat the mark. The global average broadband download speed has escalated by 31.6%, and it's surpassed by 71 countries.
In their blog post, Ookla also described the names of the countries which have shown a considerable improvement in the last one year. In the case of mobile broadband, it's Laos with an overall improvement of 246% since November 2016.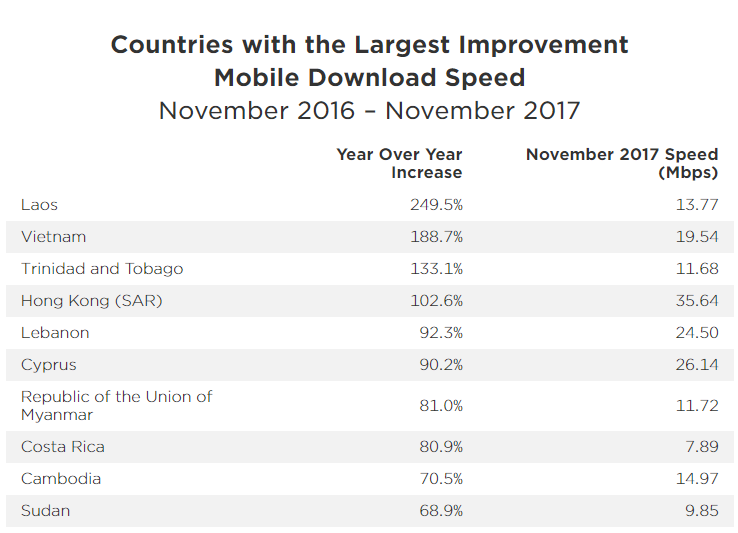 For wired broadband, it's the France-owned island called Reunion with 141% increase.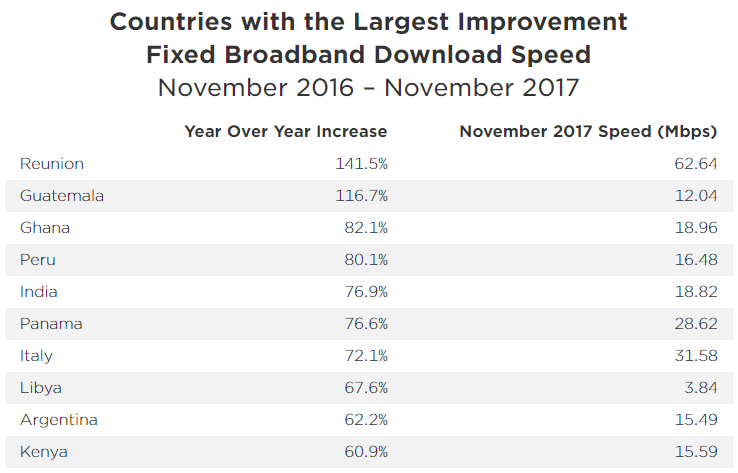 However, there are some unlucky names as well which recorded a decrease in their internet speeds. Puerto Rico (-39%) is the country with the smallest improvement in mobile download speeds. Algeria (-23%) leads the list for wired broadband.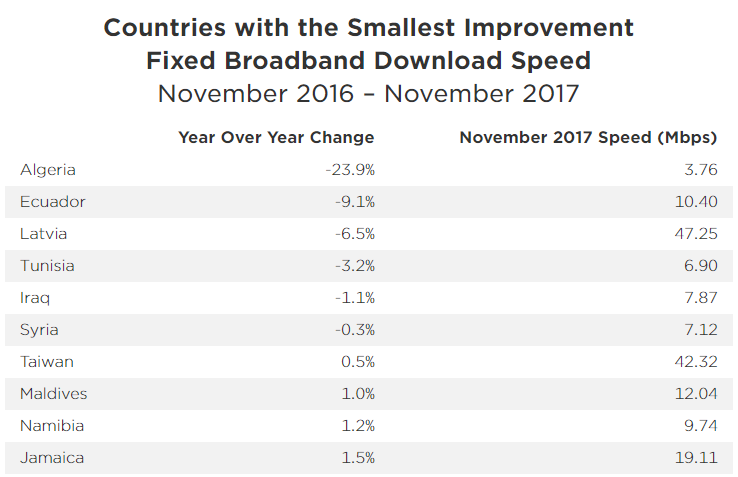 Ookla has also analyzed the performance of mobile and wired broadbands in countries having the highest number of people. It's Pakistan which leads the mobile downloads race with 56.2% improvement. For wired internet, it's India that has shown a growth rate of 76.9% in the last 12 months.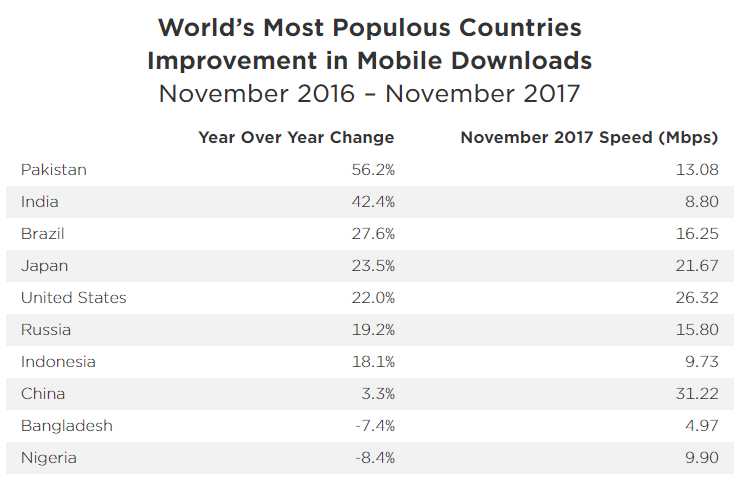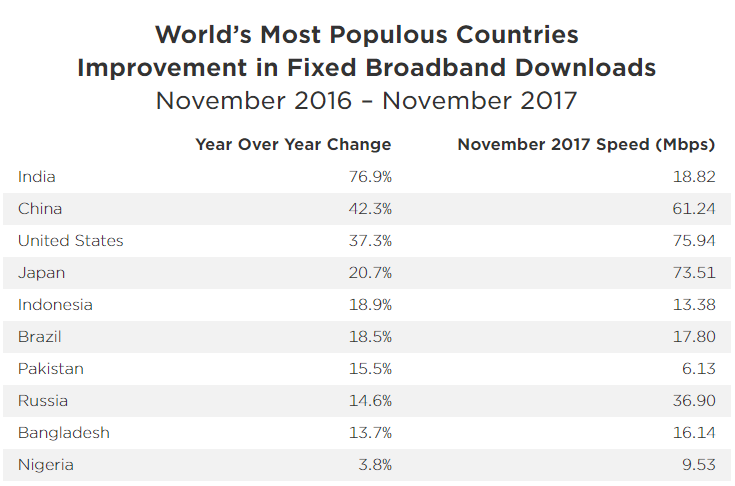 What do you think about the internet performance of your region? Drop your thoughts in the comments.
Source: Ookla