ChatGPT is one of the best AI tools available on the internet. However, the AI chatbot has limitations as its knowledge is still limited to the 2021 database. However, there is a way to give ChatGPT access to the internet for more accurate and up-to-date answers.
Even if OpenAI updated the database for ChatGPT to 2023, it would always lack access to the latest information. The best solution is to give the AI chatbot access to the internet. And that's exactly what the WebChatGPT extension does.
The ChatGPT browser extension adds web access capability to the AI chatbot. By doing this, ChatGPT will no longer rely on its older 2021 database and will have access to the latest information. Check out how to use this extension on different browsers.
How to give internet access to ChatGPT for up-to-date answers
1. Add the WebChatGPT Chrome extension to your browser.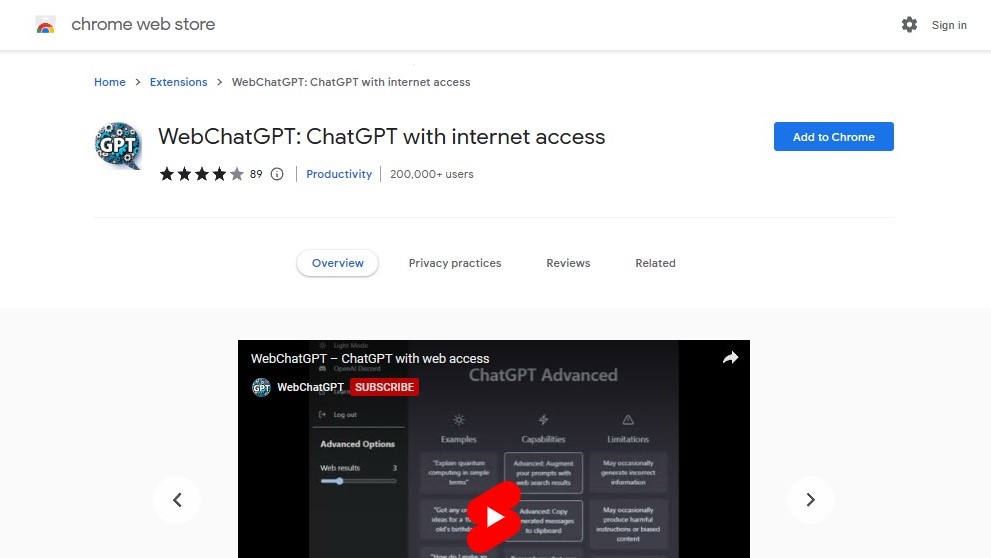 2. Log in to chat.openai.com/chat and make sure 'Web Access' is enabled.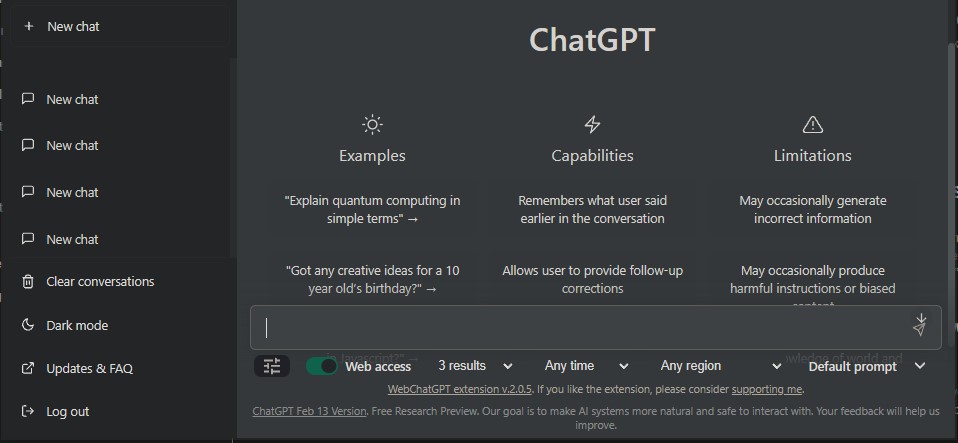 3. Set up the time, region, and amount of results you want to reference.
4. Search for anything and get the latest up-to-date information on ChatGPT with internet access.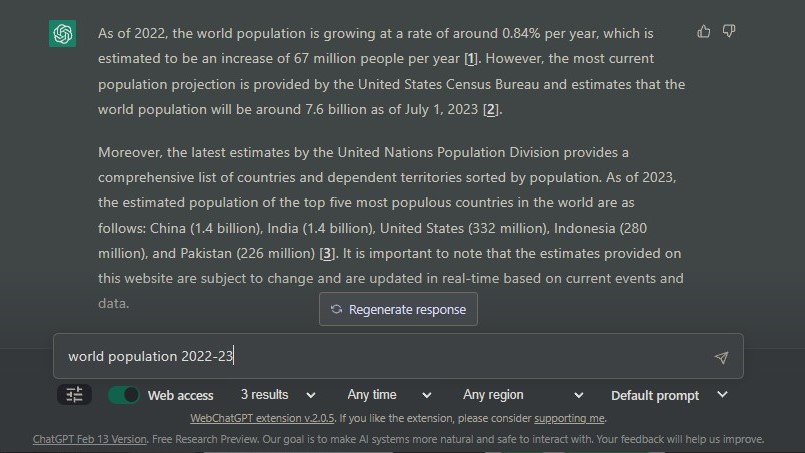 The extension will increase the text result size by a few paragraphs, but it is worth it. We recommend using 3-5 results to get the most accurate information. Disabling Web access will revert the AI chatbot to its default state. Users can also check out our other guide on how to use ChatGPT on Google and other search engines.
How to use WebChatGPT Extension on other browsers?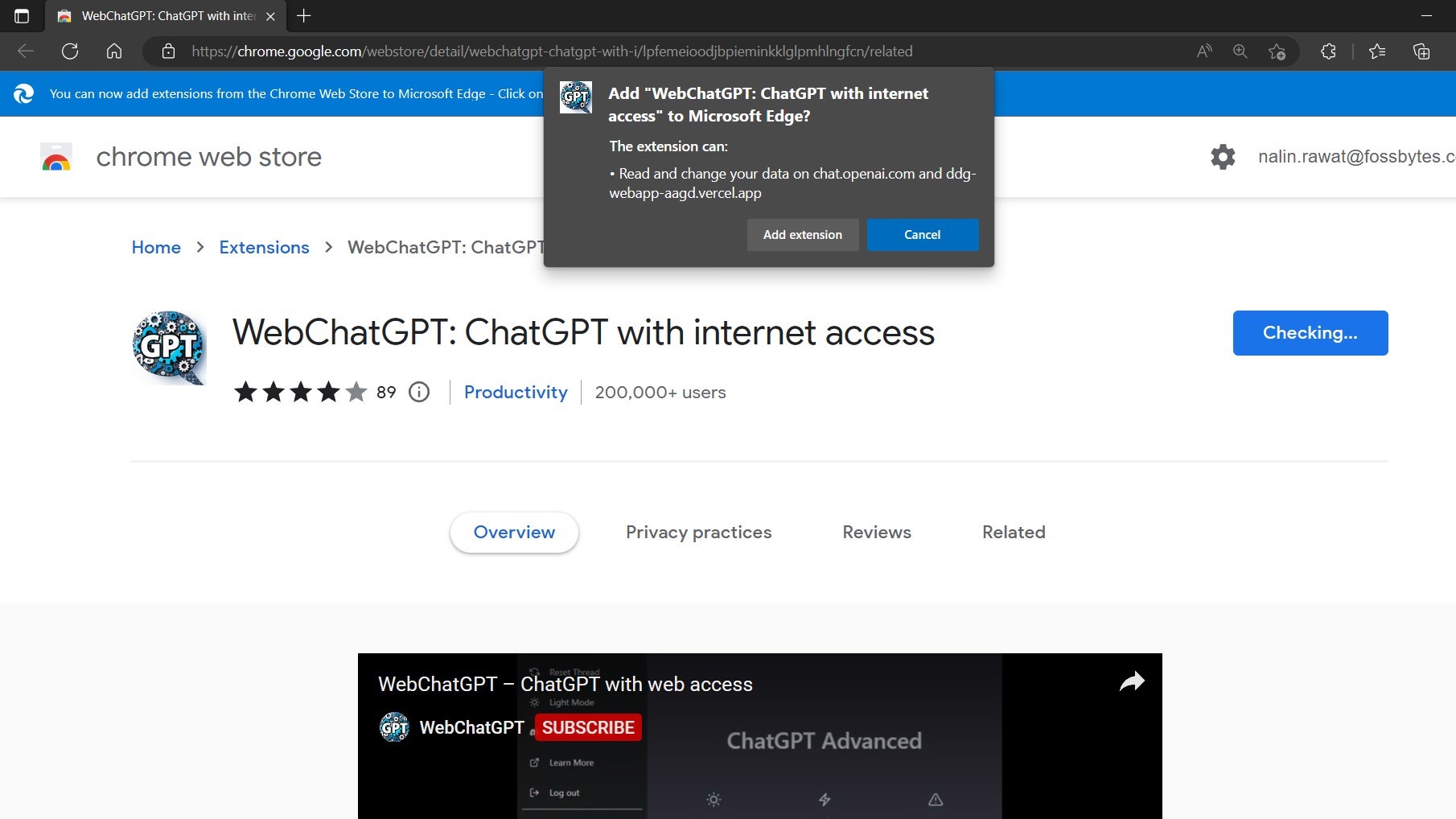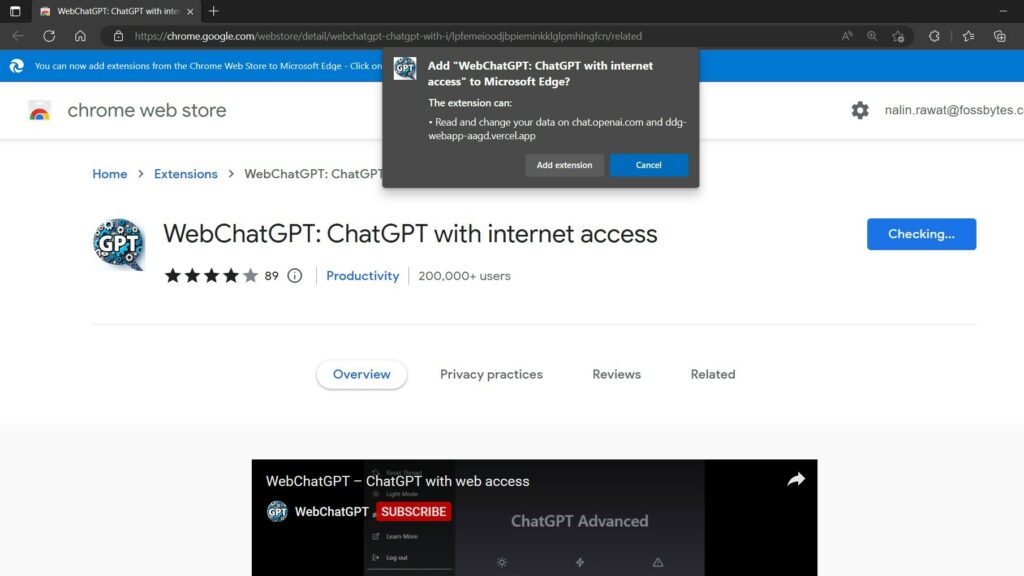 The WebChatGPT extension can work with any Chromium-based browser. Browsers like Edge, Brave, and Opera support all Chrome extensions. Users can add the extension to these browsers directly from the Chrome web store.
Mozilla Firefox users can add the WebChatGPT extension directly from the browser's add-on store. The extension can also be added to all other browsers directly from GitHub. So that's how to give ChatGPT internet access to get up-to-date answers using a Chrome extension.
Let us know your thoughts on the AI chatbot in the comments section below.