GitHub's website went down roughly 6 hours ago and it still remains broken after a data storage system failed.
Based on location, users across the world are facing issues related to speed, on using resources, login error, etc. Some users even complained that the commits of the last of 4-5 hours are not reflected on the site.
Four hours trying to find out why my commits were not reflected on GitHub repo. Forgot to check https://t.co/4cLe9eu3du
SMH… pic.twitter.com/HhYWW4uGH6

— Zerdnelemo (@zerdnelemo) October 22, 2018
According to the status reports published by the platform, the problem began around 4 pm US West Coast time on Sunday.
Many users including me have been receiving a "What‽" error pretty much this morning. Meanwhile, GitHub engineers are trying to repair the data storage system issue that has frozen the website.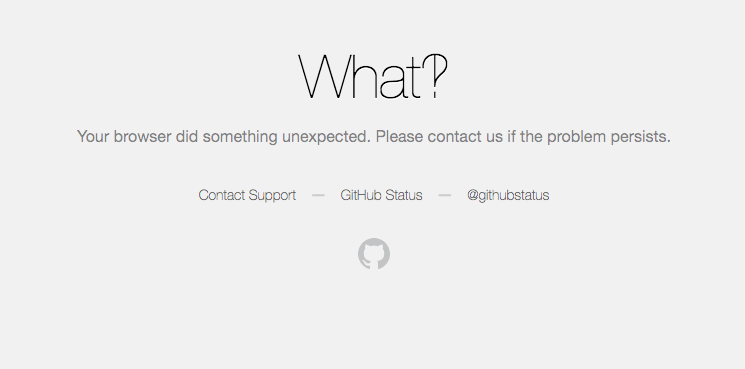 Try Alternatives To GitHub
Recently, the EU approved Microsoft's $7.5 billion acquisition of GitHub and as expected, many users aren't happy with the development.
So just in case you a feel the same, try these free GitHub alternatives for a change.
Meanwhile, we will keep you updated as soon as the website is up and running smoothly again.