T
he number of GIFs we have used till now is uncountable. But what most of you wouldn't have even realized is that the format GIF (Graphics Interchange Format) has existed for decades and today is its 30th birthday. The 8-bit color image format was first released on June 15, 1987, as version '87a'.
The 8-bit color image format was first released on June 15, 1987, as version '87a'. In fact, the latest version of GIF (89a) was released 28 years ago by Steve Wilhite while working for CompuServe. In 2013, Wilhite was awarded the Webby Lifetime Achievement for inventing GIF, a format that made the internet go gaga over itself.
Originally, GIFs were also used as still images like JPEG and other formats. Later, it fell behind with the release of the more advanced PNG format. GIF's limit of 256 colors posed as a major drawback along with a patent clash between CompuServe and Unisys over the data compression technique used for GIF images.
Support for animation, transparent backgrounds was added with the release of the 89a update in 1989. With the ever-expanding global reach of the Internet, it is no wonder that GIF's spread like wildfire.
Now you can add GIFs to Facebook comments
Facebook celebrated the birthday of this mighty format by announcing the global rollout of a feature which enables GIFs in Facebook comments. The company notes that GIFs are quite popular on their messenger platform. And around 13 billion GIFs were shared on Messenger in the past year.
https://www.facebook.com/facebook/videos/10155918219781729/
Now, you can find a new 'GIF' button in the comments section which allows you to search and find the GIF which goes best along with your thoughts.
How to pronounce GIF? – The Debate
One way of pronouncing GIF is to use a hard 'G' as used in the word 'gift', like most people would do.
Although, its creator Wilhite says people should pronounce GIF as 'JIF'. In fact, there is a complete website explaining how we should say GIF.
"The Oxford English Dictionary accepts both pronunciations," Mr. Wilhite said. "They are wrong. It is a soft 'G,' pronounced 'jif.' End of story." – The GIF Pronunciation Page quotes Wilhite.
Here 'jif' is pronounced with a soft G. Just like it's done for the American peanut butter brand Jif.
But then why didn't he simply name the format JIF, not GIF?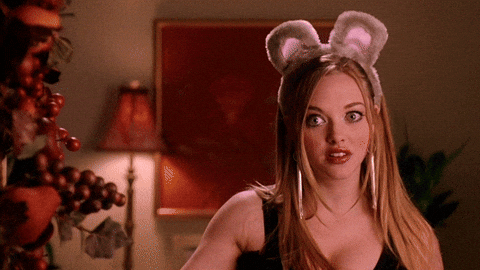 On the other hand, Facebook seems to think that conducting a public poll to decide whether it's the hard 'g' or soft 'g' would help us to arrive at a conclusion, maybe it could. However, this poll is only visible to the users in the US on Facebook's official page on Facebook.
Got a GIF to add? Give your best shot in the Facebook comments section.