Our social media is incomplete without high-quality pictures, memes, emoticons, and of course, GIFs. As part of our conversations on popular messaging apps or keeping the meme-tagging game active, we tend to use GIFs more than we use words. Who doesn't like creating meme GIFs after all?
So why don't we create some free GIFs to make this process a lot easier? To answer the question of 'how to make a GIF?', I have a list of the best GIF maker app so that you can enjoy making free GIFs or meme GIFs and share them as much as you can.
As a reminder, don't forget to check out my best emoji app listicle if the emoji part equally intrigues you.
Top 7 GIF Maker App For Android and iOS In 2019
1. GIF Maker and Editor
The GIF Maker and Editor is a free GIF maker app that includes tons of features. Upon opening up the app, you will get various options to make GIFs. There's the option to edit GIFs, convert images to GIFs, videos to GIFs, screen recordings to GIFs, and click new videos to turn video to GIF.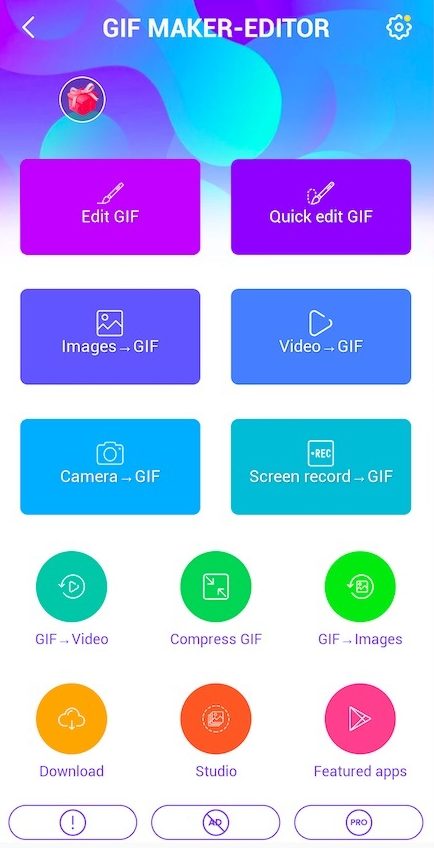 The settings menu contains the option to change the number of frames, GIF quality, resolution, and more as per your convenience. During the creation of the GIFs, you can also add various filters to create GIF of your choice.
Once you have made the free GIFs, you can compress them, download GIFs, see a separate gallery of GIFs, and even recommend various other apps in the Featured Apps section.
2. GIFShop
The GIFShop app comes with a simple UI and the obvious options to create GIF. With this GIF maker app on my best GIF maker app list, you can turn video to GIF, photos into GIFs, screen recorder option, and make GIF Boomerangs too.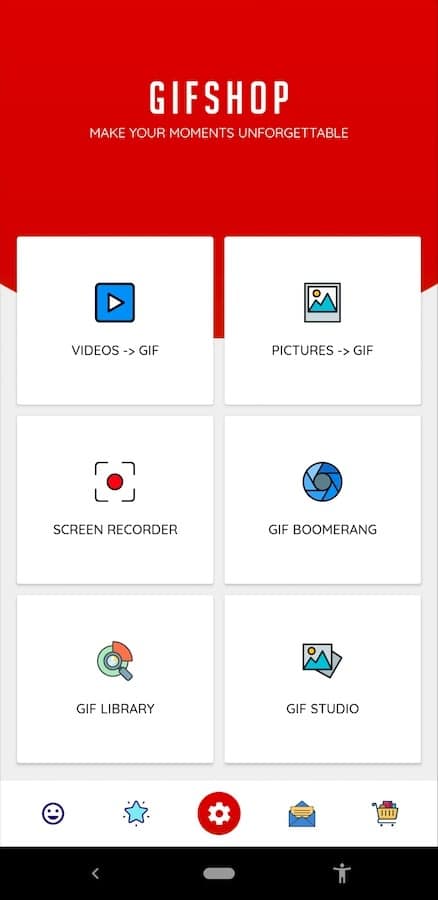 While converting media into GIFs or making GIF Boomerangs, you can add various filters and editing options to make the GIFs more attractive. You can also upgrade the app for an ad-free usage and make in-app purchases from the Shopping section.
Following all this, you have to simply download GIFs you created and save it to your gallery from the GIF creator app.
3. GIF Me Camera and GIF Maker
Before you start using the GIF Me app, let me tell you that it requires specific app permissions such as access to the gallery and more. The app has a simple UI that displays a couple of options to create free GIFs. There is an option to select media from the Camera option or from Import option, Video option, or Album option.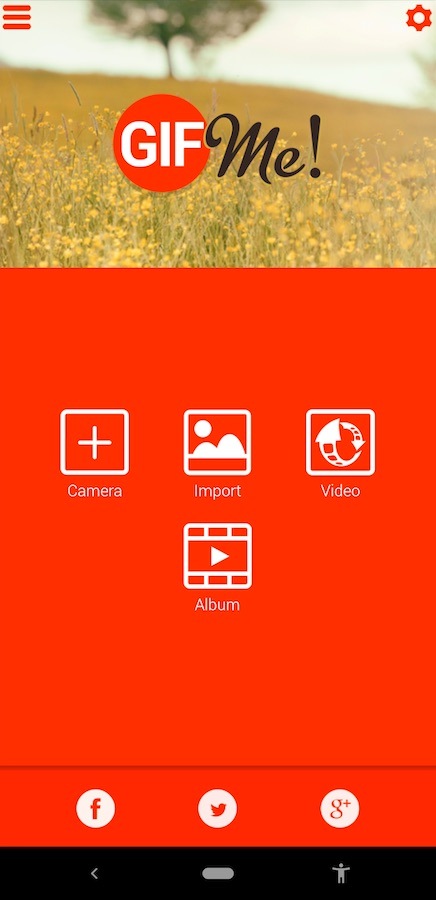 The whole process will help you get GIFs for texting, GIFs for social media, and anything you want. Apart from this, the app has other options to access, which could be helpful if you wish to explore more.
How to make a GIF on GIF Me app? Just follow the aforementioned easy steps and you are good to go.
4. Giphy
Giphy is the most popular GIF editor app, which is why it had to be my best GIF maker app list. The app is an engaging one, much like its web version. If you are wondering why Giphy is not in the top three GIF generator apps, then I'd like to clarify that the order of appearance of the apps is based on the ratings found on the app stores.
It has five main sections: the Home section that contains the GIF trends and more, the Explore section to find free GIFs around the world, the Add section to create your own, and the Favorites and Channel sections to store your GIF likings.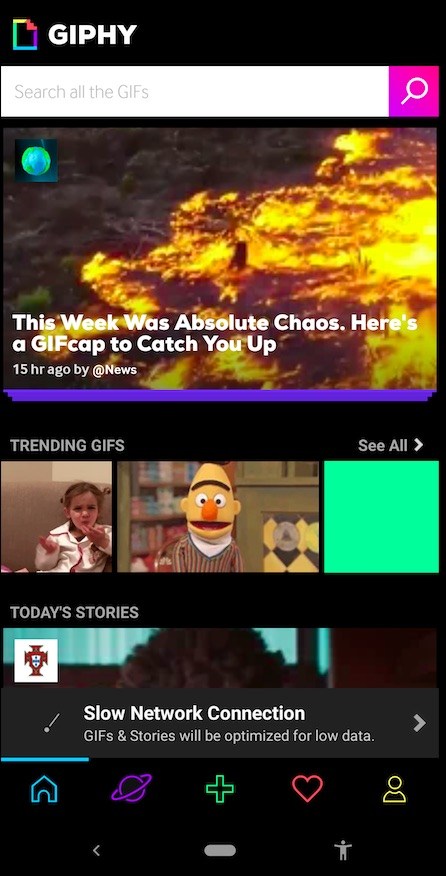 While you create GIF, you just have to record a short video, add the necessary edits, and you are good to go. You can share the created GIF or upload it to Giphy from where you can add it anywhere you wish to.
5. Pixel Animator
The Pixel Animator GIF generator app is an old-school way of making GIFs — pixel by pixel, that too, animated. Once you open up the app, you have to hit the Start button to get started. You have to choose the image size, and whether the GIF will be based on a blank sheet or an existing image.
One thing worth noting is that the Pixel Animator app works in a horizontal orientation.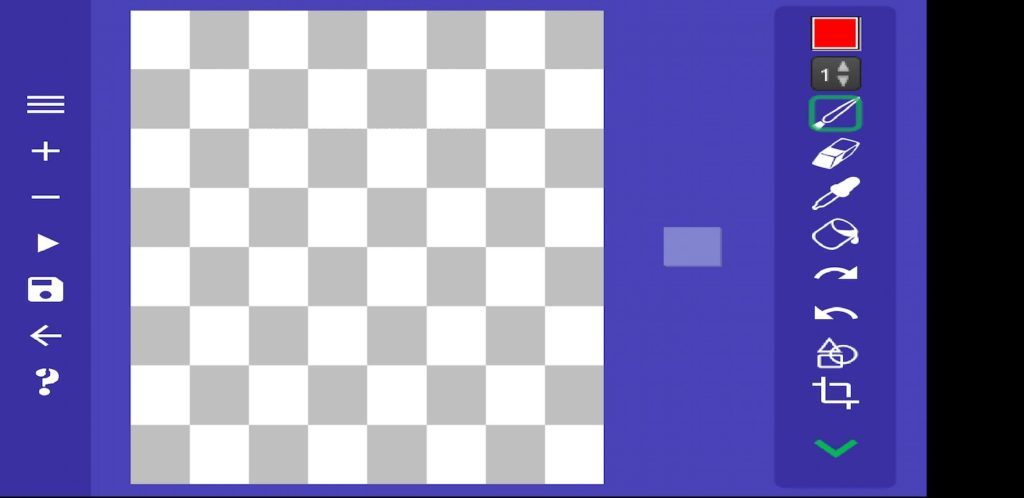 Following this, you will get a canvas on which you can use the various options available to form a free GIF. While it takes some time to get the hang of the app, the animated Pixel GIFs are intriguing to create and share with your friends.
The reason the Pixel Animator app is on my best GIF maker app list is because of a unique concept it holds, which can attract various GIF lovers.
6. Giphy Cam
Giphy Cam on my best GIF creator app list is a simple app to use for creating GIFs. You have to open up the app, and the app camera lets you create a free GIF there and then. For this, select if you want to make a long GIF or a quick loop GIF.
Additionally, you can also select the media from your gallery by tapping on the video option present on the left side, next to the shutter option.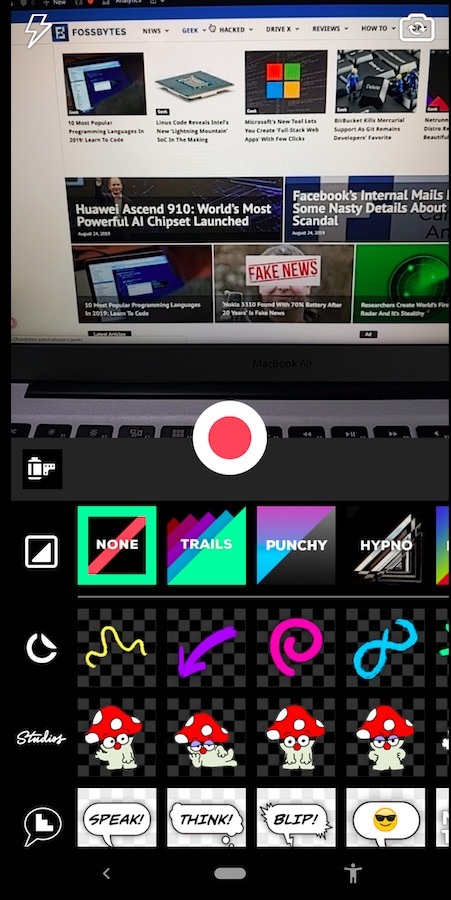 Once you are done recording, you have to add various filters to convert your video to GIF. Clicking on the Next option leads you to the save and share window. From there you can save the created GIFs and share them on various social media platforms such as Instagram, Twitter, Facebook Messenger, Messages, and more.
7. PicsArt Animator
The PicsArt Animator GIF maker app (by PicsArt) allows you to create engaging animated GIF versions. To create the animated free GIFs, you have to open up the app, wherein you will find a couple of animations to work on. You have to select the Plus option (to the bottom right side) to start creating. You can choose from Blank, Gallery, Paper, and Emoji me options as per your preference.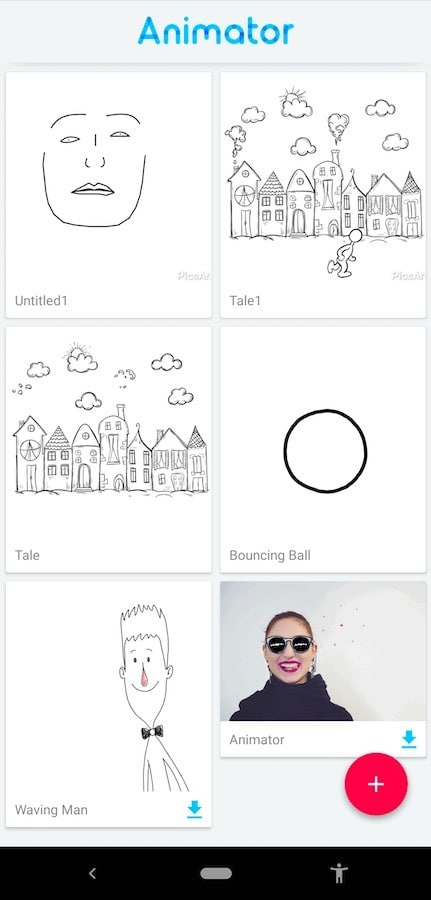 Once the camera opens (after selecting the Emoji me option), record a video. An animated version will be formed where you can add stickers and do some more editing. Once it is done, just save the GIF and start sharing.
PicsArt (as a photo-editing app) is a pretty good one (I use it myself) and its GIF app is pretty great too, which is why it is present on my best GIF maker app listicle.
What's Your Favorite GIF Generator App?
I hope my best GIF app list helps you unleash the GIF lover in you so that you can create GIFs of your choice. As a humble reminder, the aforementioned GIF maker apps are the ones that I liked during my usage and were decently rated on the Google Play Store and the App Store. Feel free to suggest other options!