Short Bytes: Google has started rolling out the Google Assistant update to Android phones. If you're running Android Marshmallow or Android Nougat, you can get and enable Google Assistant right now. To enable it, all you need to do is make sure that you're running the latest version of Google Play Services and Google App. 
E
arlier this month, Google started rolling out Google Assistant on millions of Android smartphones. For those who don't know, Google assistant was first released in October 2016 with its new Pixel and Pixel XL smartphone. Back then, Google firmly said that Google Assistant will be limited to Pixel phones, but it isn't the case anymore.
Google Assistant could be seen as an advanced and more refined version of Google Now. Now it's available on any Android device that's running Android Marshmallow or Android Nougat. So, how to get Android Assistant on your Android smartphone right now? In the steps mentioned below, I'll be outlining the complete method in simple points.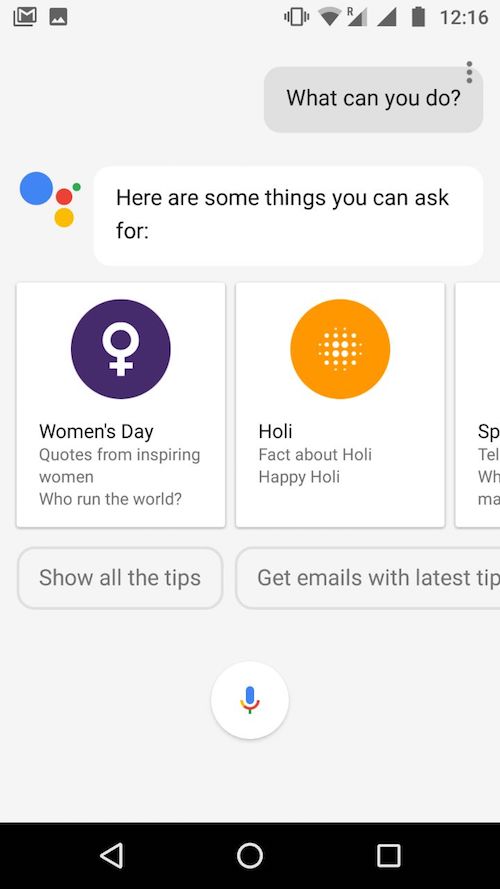 Get Android Assistant On Your Android Phone
1. Make sure that your phone is compatible
As said above, your smartphone must be running Android 6.0 Marshmallow or Android 7.0 Nougat. This is the primary requirement for getting and enabling Google Assistant on your smartphone. Just in case you're running some older version, or you've grabbed the new version via ROM flashing, you may not be able to use Google Assistant.
2. Update Google Play Services App
For enabling Google Assistant on your device, the Google Play Services on your Android OS must be updated to the version 10.2.98 or later.
If the Google Play Services is older on your phone, you'll have to wait for the automatic update. Or, you can grab the latest APK from here.
3. Update Google App to the latest version
Your Google App too must be running the latest version. Go to Google Play Store and update your Google App. I was able to enable Google Assistant using the Google App version 6.13.25.21.
4. Make sure that your device language is English (US)
As Google Assistant isn't rolling out globally, make sure that your phone's language is set to English (US). To do so, under the Device Settings, find Language & Input and make appropriate changes.
5. Clear cache of apps
The next step involves clearing the cache of Google App and Google Play Services apps. After this change, your phone is ready to use Google Assistant.
6. Launch Google Assistant
Now, all you need to do is simply tap and hold the Home Button of your Android smartphone. Doing so will show you a popup asking you to get started with Google Assistant on your Android smartphone.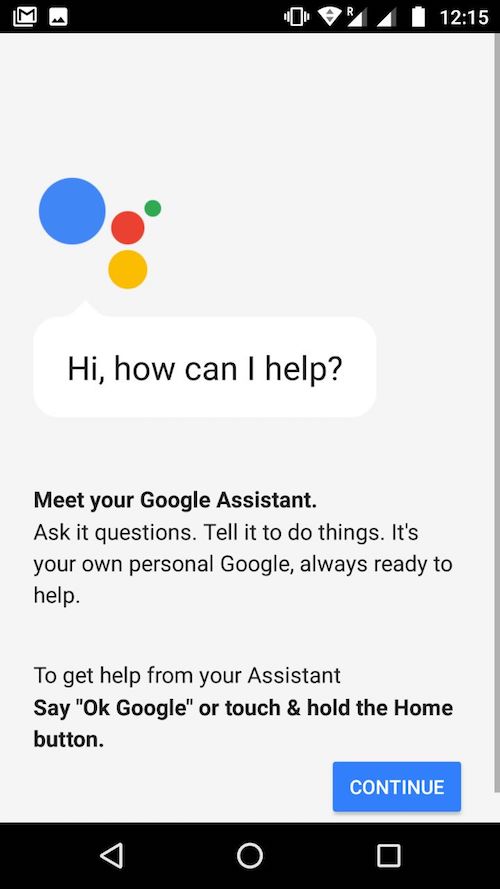 7. It's time to explore and try new things
There are some important settings and options that you need to explore. You can choose the Gmail account associated with Google Assistant, explore Settings, and learn more about Google Assistant's capabilities under the option "What can you do?"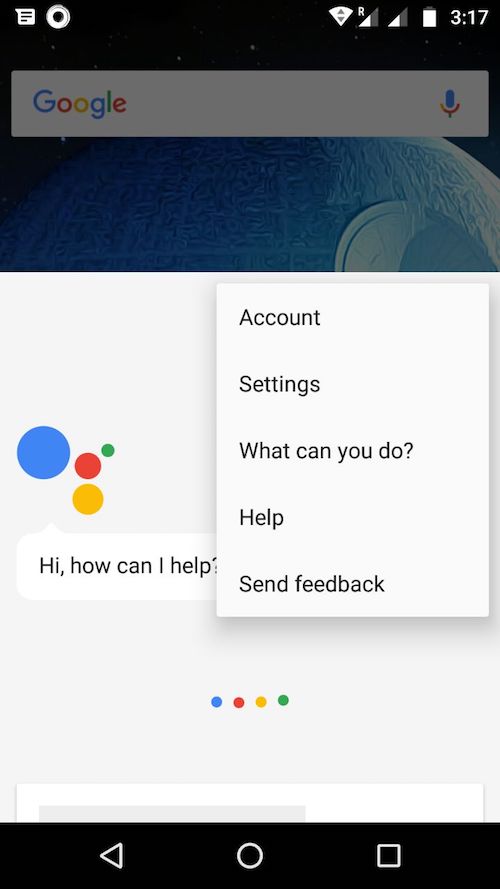 Well, that's it. Now get Google Assistant on your Android phone and start using it.
Did you find this Google Assistant tutorial on Android 6.0 and 7.0 helpful? Don't forget to share your queries.
Bonus: 10 Funniest Google Tricks That You Will Love
https://www.youtube.com/watch?v=sU0DPjar-aw